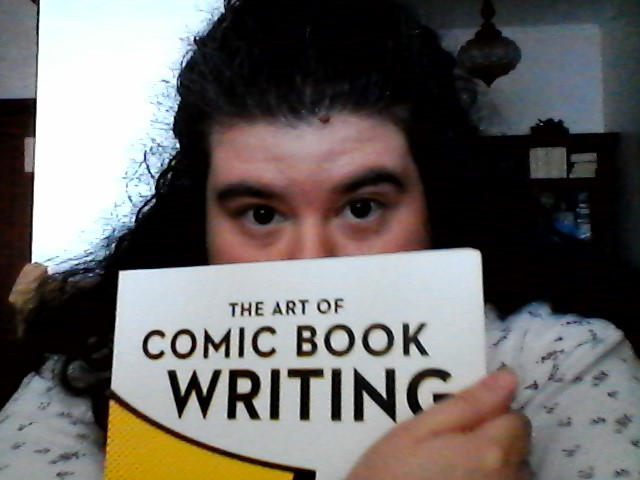 I'm writing this entry because I was asked the question here on DA and outside of it - and it was mostly people who know I studied comic book art at the
International School of Comics (Rome)
from 2005 to 2008.
To put it bluntly, doing comics requires more mental and physical energy than I can realistically give. That is a fact, and a limit I had to accept.
It was painful to let that dream go... but it was clear already in school: one teacher told me (in a harsh tone) that if 90% of the time my health issues make it impossible to stick to deadlines, I can't work for comic publishers. Period. There are no buts nor maybes, because deadlines in comics are hardly extendable, and they can throw off the whole editorial calendar.
The whole thing hit me hard and I hated myself for that... and dealt with a depression that lasted for months - and the aftermath of it, for years - but at least I realized and accepted my limits, and I also realized not being able to work with publishers
doesn't mean I should stop drawing or making comics - I will just take up art commissions on flexible deadlines and draw my own comics.
Even as a freelance writer I only take up clients who can work flexible deadlines and understand/respect my condition, and I recently wrote a blog post about
being a freelance writer with sensory and emotional overload issues
to share my experience and a few hacks that work for me.
The same hacks apply to the art commissions and business cartoons I provide.
So now I do my own comic books for
Rolamaton
,
Planet Electronia
and
The Berter Family
stories. Or random one-page comics sometimes. Or
5-page comics for my fellow freelance writers
.
And yes, I take ages, even years, to get stuff done. My stuff isn't perfect either: my brain can deal with only so many details and variables at a time. But it's okay: nobody's suffering from it (just me sometimes, because I
wish
I could get them done sooner!).
I'm also happy to take comic page commissions. Small comics, a few pages long. I know I can't afford more.
But at the end of the day, really, the publishing world isn't the only option out there. I can still be a good artist and writer within all of my limits.
Thanks for reading.

P.S. Huge thanks to
Kagehahen
,
pika
,
Ampliflier
,
PrincessofDreams123
and other wonderful friends met here on DA for your continued support. You lift my spirits all the time and I love you more for it