Commission slots:
unlimited and open all year long.
I will update this page with a fixed number of slots or "fully booked" if I get too busy.

Payment methods:

PayPal (preferred, Invoicely): Note me for the invoice

Stripe (Invoicely): Note me for the invoice

Amazon Gift Cards: they will fund my herb-based medical needs and studies (textbooks, kits and other materials). My Amazon email to send the gift card to is ebooks@luanaspinetti.com
DA Points (only for commissions up to $20): remember $1 = ~100 points *updated May 31, 2017, after reviewing DA amounts*


See my work here on DA
and at
luana.me/gallery
for samples

Rules are simple:
Fan characters and original characters are preferred. I can also do canon characters on occasion

No complex backgrounds below $20
No graphic/sexy/fetish/explicit scenes or pr0n (but tender/tasteful loving scenes are sweet and I can do those)
I might refuse to do a commission if I feel uncomfortable with doing it for some reason; in such case, I will communicate my decision privately
Payment on delivery of the first sketch for commissions up to $30 and any non-PayPal/non-Stripe payments. Everything else, payment of 50% of the final price on delivery of the first sketch, remaining 50% at completion
Please be aware that, due to my unstable health, it might take me several months to complete your commission. When you order, I will assume you are aware of this note and you will not pressure me to be done quickly (my health issues are not a choice). Thanks!

Interested?

See below for rates.
When slots open, you can order a commission via Notes (add as much commission detail as you can!)
and let your friends know in case they are interested in commissions.
Note: Since March 2017, I'm a registered business as a freelance writer and artist, so art commissions are part of my job. That means I now charge professional rates - not strange if you think about it, since I need to pay business taxes and bills.

However, the rates I offer on DA are already discounted compared to those on my business website.

Prices below are for max 2 characters. Rate doubles for each character you add.
** If the picture you want doesn't seem to have a listed rate below, Note me and let me know! I might have missed something when I compiled this commission sheet

Thank you **


Limited Time Offer - $5! - (Digital Only) Rough Colored Sketches/B&W Sketches/Colored or B&W Concept Art

Note: I don't do traditional art for this offer.

What you can get for $15 (or 1,200 DA Points)

Sketches (no background, B&W or colored)
: pencil or digital
Colored sketches (flats or 'sketchy' shading)
: digital color

What you can get for $20 (or 1,600 DA Points)

Linework (no background)
: pencil, ink or digital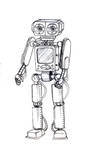 What you can get for $25
Linework (with background)
: pencil, ink or digital
Colored artwork (no background)
:
- digital color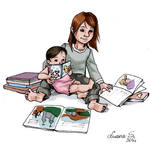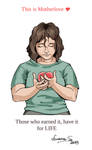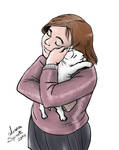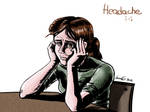 - traditional color (pencils, Copic+Letraset markers)

What you can get for $30
Digitally colored artwork (traditionally drawn and inked, simple background)

What you can get for $45
Comic strip (pencil and/or ink + digital color)
Detailed artwork (pencil and/or ink, with or without digital color - you can have up to 8 characters for this one!)

Inked Comic Page - $100 per page

Comic page like the one below:
Sketched, penciled and inked traditionally (ink pens, brush).
Digitally Colored Comic Page - $130 per page

Samples coming soon!
Traditionally Colored Comic page - $180 per page