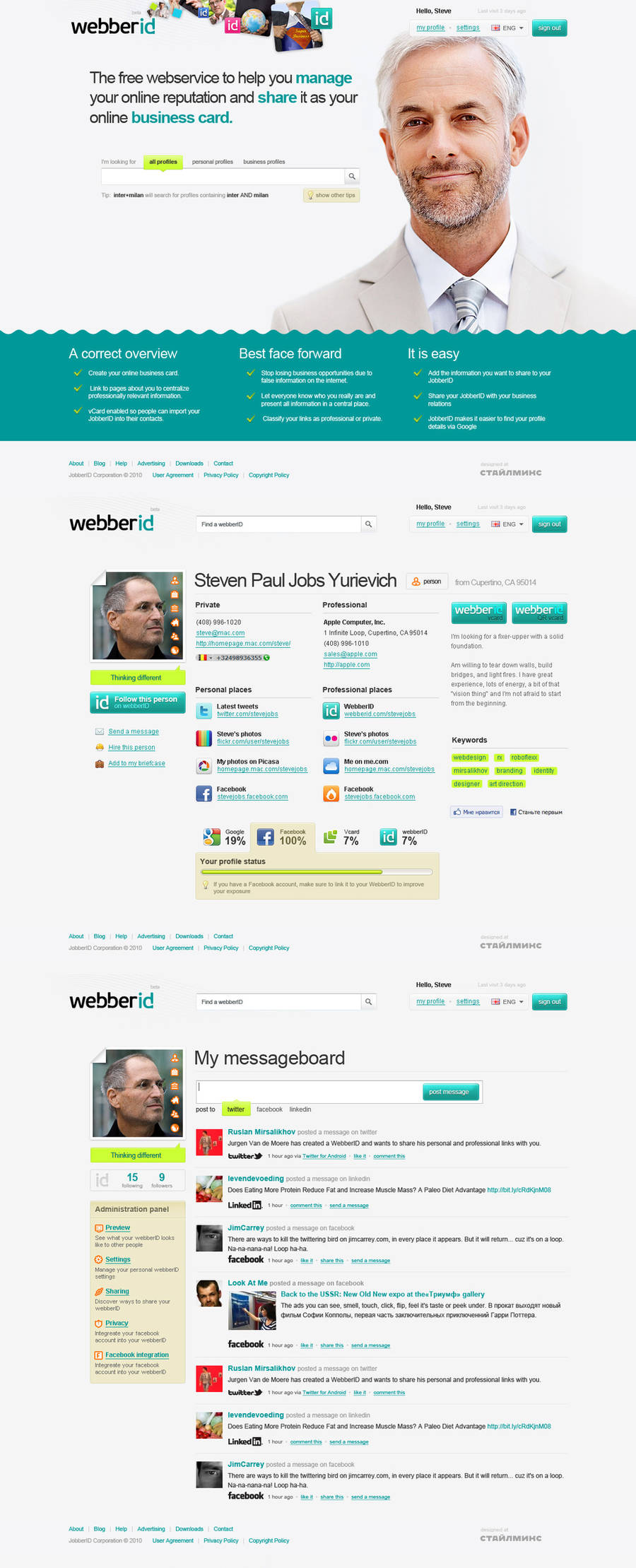 A web service for those, who want to centralize all his personal and professional data. Webberid supports your facebook, twitter and linkedin profiles. Also you can follow ones profile by just clicking on his profile as you would do it on twitter.
You also be able to see all incoming tweets, facebook and linkedin messages on webberid's messageboard.
This project is currently in beta stage.
Made at
СТАЙЛМИКС
agency.