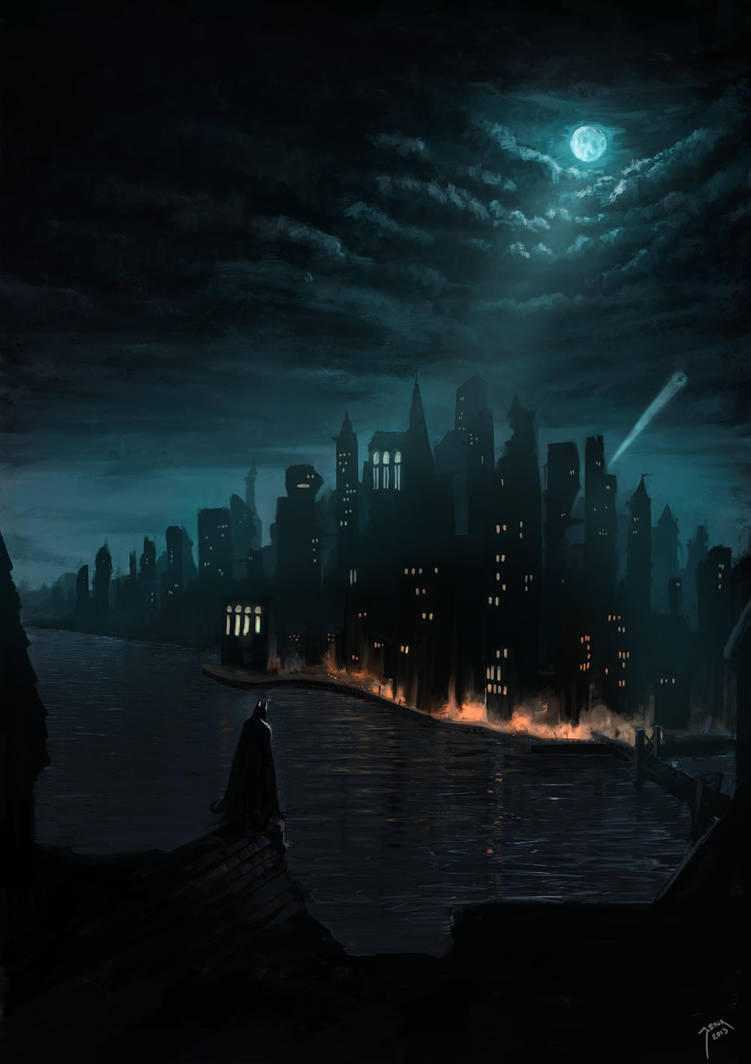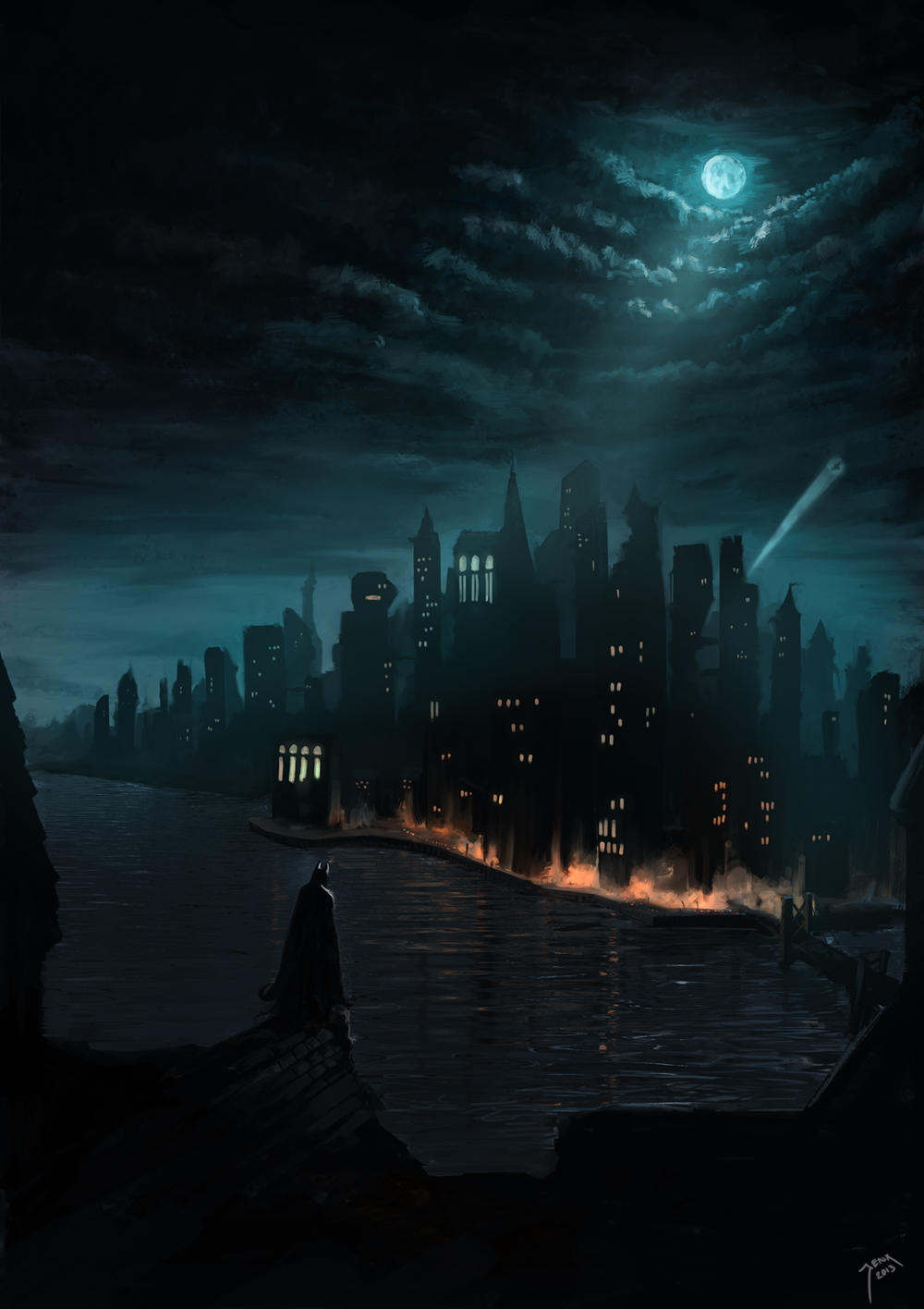 My second Batman commission for my mate, Tom
Ur brushstrokes are gorgeous
Reply

literally everyone that comes to my house says something along the lines of "oo, what's that...WOW!"
Very happy customer!
Reply

This... is truly breathtaking. The Darkness and shadows with a touch of light is just PERFECT for Gotham City, and the shapes, and silhouettes, and textures... It's all so beautifully portrayed, with a lunar spotlight and line of motion with Gotham right in the center highlighting Batman's solitary nature and intent involvement iwth the city so well...

It's just beautiful.
Reply

Thankyou very much for the detailed critique

I'm glad you like it!

Reply

Great job!

Reply

This is amazing O_o
It looks like a real oil painting

Reply