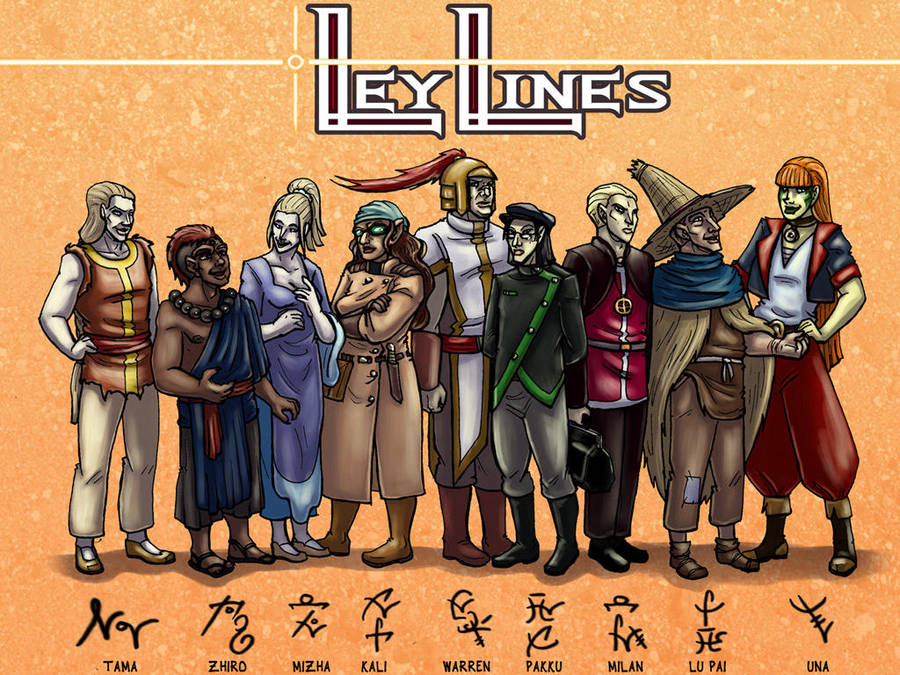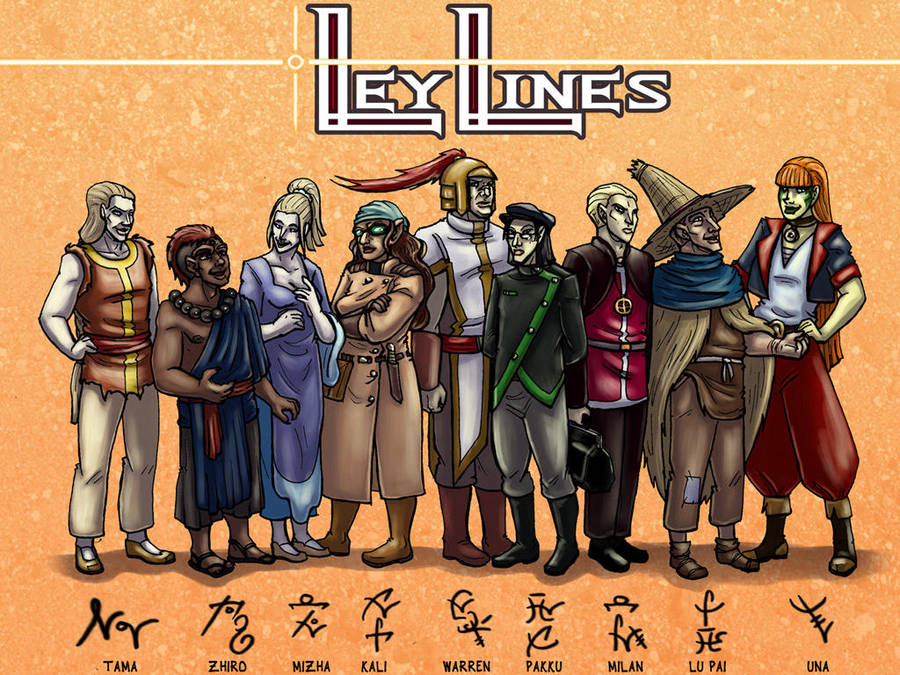 Watch
Was making an updated line-up of the
LeyLines
cast and thought I'd go the extra effort and make a desktop for y'all. Enjoy!

Hi yes do you have actual heights in feet and inches for the Leylines cast? Or since it doesn't take plaace on Earth (at least that we know of) do you not?
Reply

I do not have the actual height in feet/inches. In part because, as you mention, it doesn't take place on earth with an English measurement system. And...in part, because I just never thought to sit down and do so. Tamakepe are generally taller on average than a human (in US culture, at least, since height varies on our own world fairly significantly), measuring in around 6 ft as a standard for both genders. Timu are a little shorter on average than a US human, coming in at a little less than 5 and 1/2 ft.
Reply

Alright, cool, so then someone like Pakku who's short for his species might still be about as tall as a US human or just a little shroter while Una would be a ridiculous giant.

Thanks, this actually helps a lot!
Reply

Yup! Una would be considered unusually tall. And, given how coordinated and quick she is, probably picked first for any basketball team.
Reply

Hahah, is it weird that I can actually see that? And Una deciding to Be The Best at it because she seems like the kind of person who just wants to be the Best at everything she does.
Reply

Nice! I like how you included their names written in characters, too

Reply

I love the Pamaru at the bottom.

I am determined to learn this language as I create my own.
Also it would be really funny to see Zhiro and Una go up against each other.
Reply

Haha! Well, if you ever have any questions, let me know!

And yeah, Una vs. Zhiro would be an epic fight.
Reply

Lu Pai's hat makes him look like a scarecrow in a not bad way XD Thanks, this is awesome.
Reply