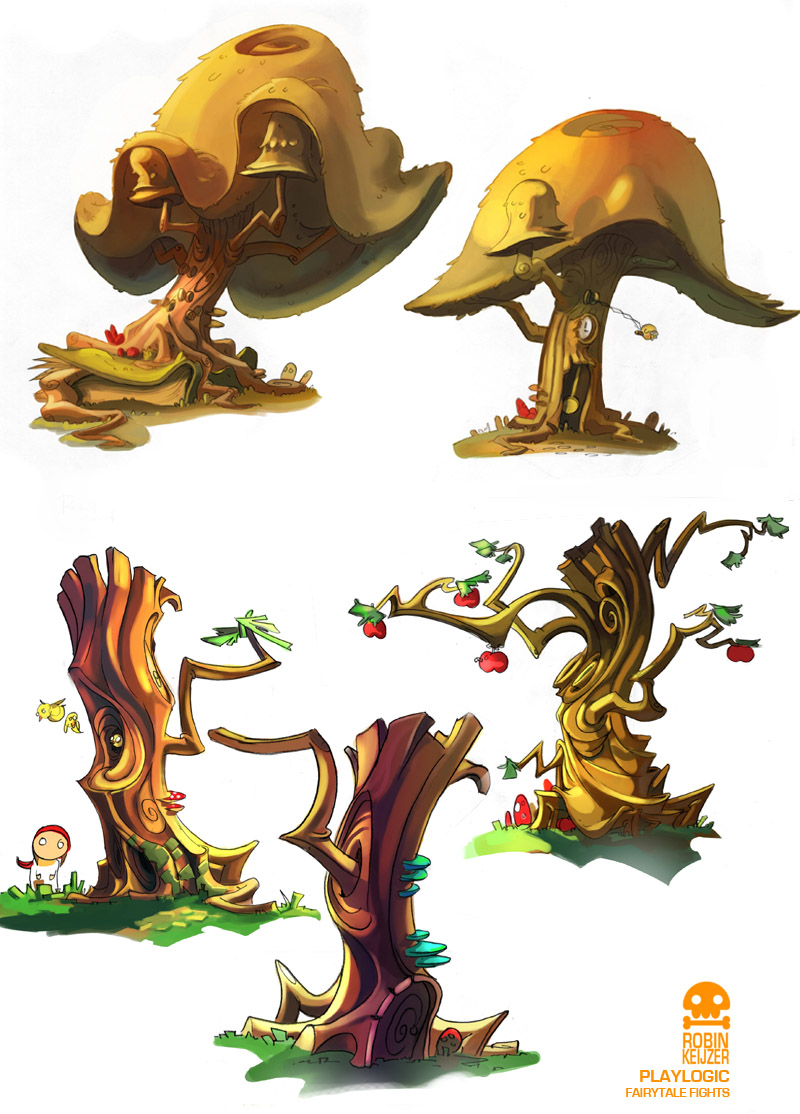 Watch
These are some tree designs for Fairytale Fights (xbox360, ps3 -2009). The appear in most parts of the game and they were also used to set the style for various other objects.
Here you can see them in the forest:
[link]
During the project I had different roles, I started out pitchicng the concept together with my collegue, later on made the first concept art and finally became the art director for the project.
This image was made by myself.