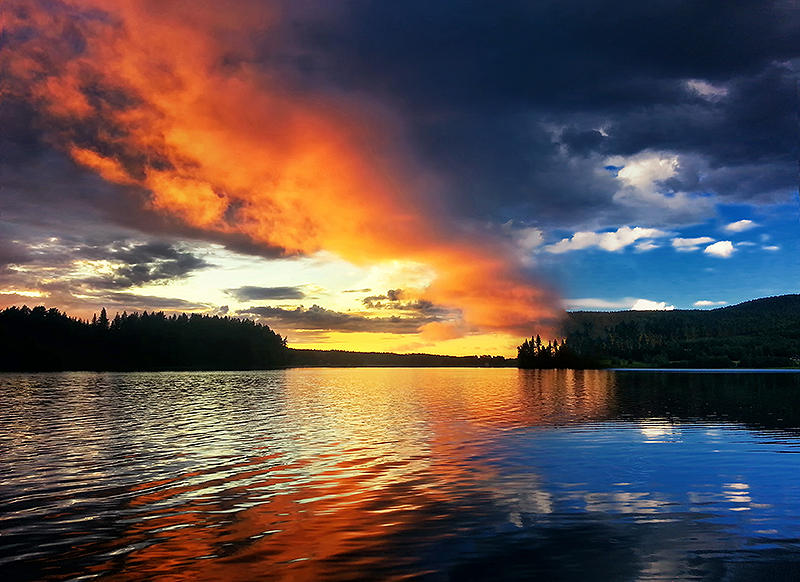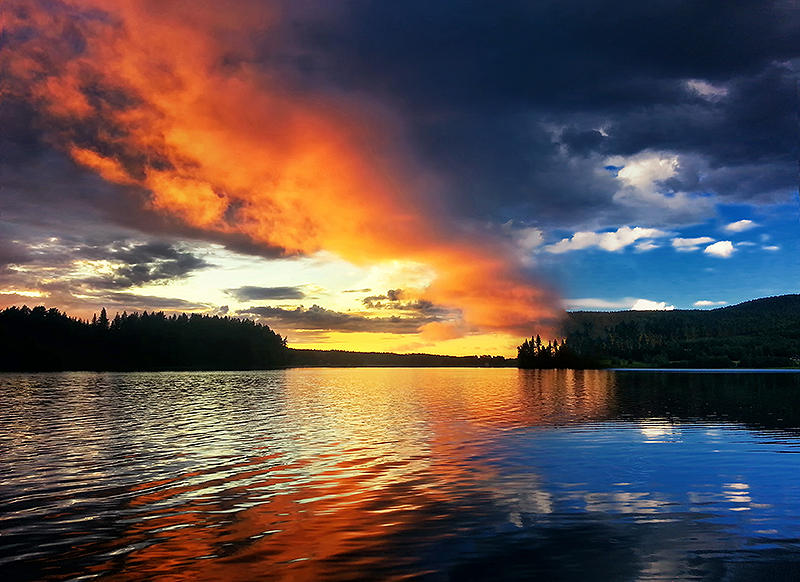 Watch

www.facebook.com/Lurpisdesign
Torpshammar, Sweden. Retouched with PS CS6.
All images are ©copyright Robin Hedberg.
You may NOT use, replicate, manipulate, or modify this image without my permission. All Rights Reserved.
Making astounishing picture of landscape is really challenging and hard but you managed it in excellent way. I like composition of this picture is quite simple but lines in it guide eye nicely.
I think that title of that picture and photography are bending well It is clear what you wanted to show.
It really looks like you have captured a moment when day becomes night. Especially because clouds are in "line" shape. Reflection in water is nice filling to overall picture. And thanks to clouds warm color it makes them contrasting to sky and water. Great job in making this picture.
The Artist thought this was FAIR
17 out of 17 deviants thought this was fair.
I like the contrast and the smoothness of transition in the water. however the transition of mountains, trees, and skies could be blended better. I have no idea how one goes about making a picture like this but I've seen ones that are taken from the same angle and distance without moving the camera. That is what I would suggest anyways.

This picture, on the right, you can tell that the hillside just cuts off behind the red strip of clouds. The trees look like they end naturally but the hillside makes it look like you put together two different pictures that were taken from very different distances. Basically cutting off the hillside distorts the sense of distance. I think overall blending one picture with the other needs a little more work.

This is a great way to capture the beautiful moments of day and night. I think you're improving in your works and are trying to do something truly challenging. There is room for improvement but overall it is a beautiful piece of work, don't give up! I can tell you're going to get really good at this.
The Artist thought this was FAIR
7 out of 7 deviants thought this was fair.