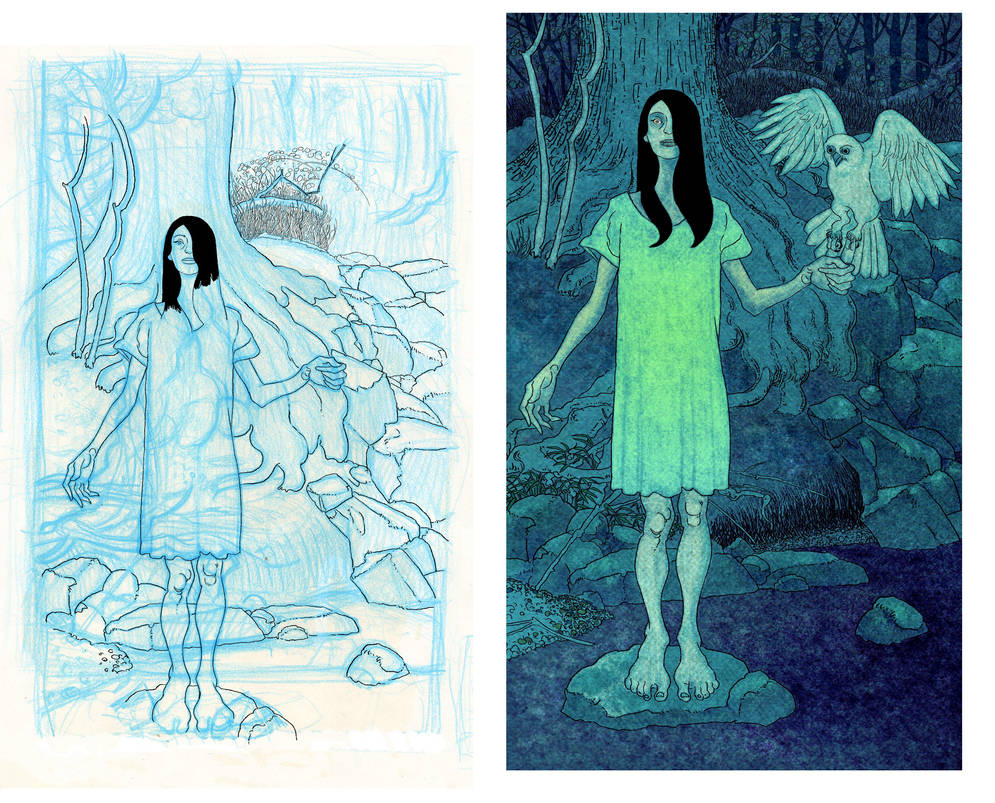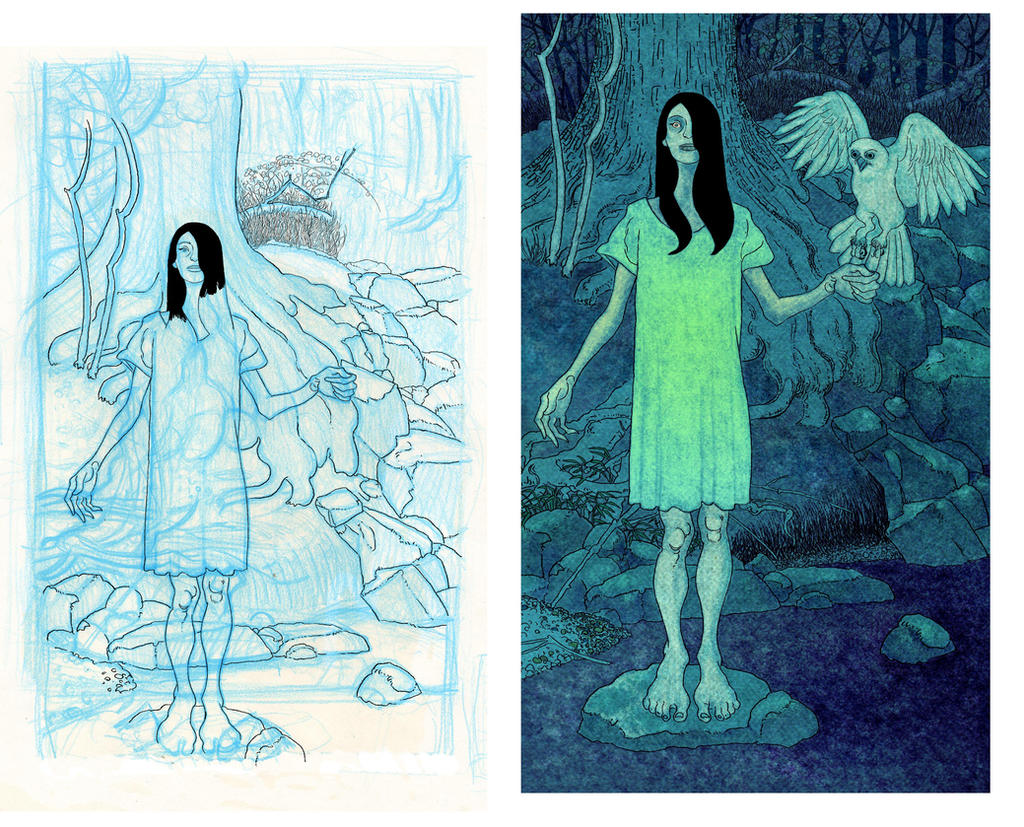 Watch
This is a process shot and an updated version of the Ghost drawing.

excuse me for asking but how do you create an old storybook style in your art? I've been trying really hard but i cant seem to find the right textures and brushes along with i don't know what to do with the color. Can you please help me because i think you hit the aesthetic head on and created something really beautiful?
Reply

So I basically draw the components of the drawing on paper. I scan them and then "ink" them with my cintiq tablet. I then put a watercolor paper scan layer on top. You can find these anywhere or make your own and scan them. Then I assign color and play. There is really not much more to it. if you want a video this one is pretty good. I am really just bumbling around until I get something I can stand.
www.youtube.com/watch?v=YfEo_H…
Reply

Reply

oh, wow! Your works are simply amazing! I love them all

Reply

Great work, really enjoy your style, how you easily find your peculiar way on the lines of the human body. Thanks for the art!
Reply
Reply

I love all the blue lines but why did you hide your answers?
Reply

Good question...this is a forum not a private email service. They are hidden no more.
Reply

Man this is great! I gave a question about the blue pencil lines... do you use a lightbox for the final linework or do you take the blue out in the scanning process/ using photoshop?
Reply

Yeah, I was also very curious about that!
Reply

The final is done in photoshop on a tablet. Thanks!
Reply

Whoa, I totally wouldn't have expected that. Your artwork has a 100% traditional look. Do you print out the completed lines to paint in real media? I'd be shocked if your colors were digital (they look like watercolor).
Reply

Prepare to be shocked...kinda. I work in a very traditional manner...I really suck with photoshop. I always execute my drawings on paper but after that it is mostly tablet work. I work on it about they same way I did with watercolors but I don't ruin a 10.00 sheet of paper when I mess up. I used to print my line drawing on watercolor paper and then have at it but I figured out a way to do it in photoshop. They are all just tools anyway. But I am very connected with paper...I have about 13 sketch books full of work. I don't consider myself a digital artist. 95% of the work is composition, idea, reference and drawing...the rest is just decoration.
Reply

Reply