Ari is twitching his tail and bouncing around mewing and playing on the backs of chairs.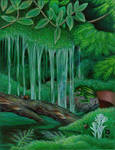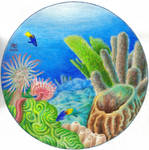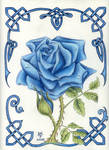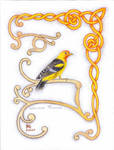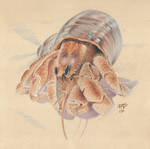 Enjoy the best colored pencil drawings I've ever done!
Edit:
Snipped out most of the text of this journal as it exists to permanently be my eHow articles list.
kitten42
introduced me to
eHow.com
on October 3d. Check titles for any tutorial or how-to article you're interested in, they're all self explanatory.
My eHow articles, oldest at top:
How to Draw a Still Life with Colored Conte Crayons
How to Draw Celtic Knotwork
How to Draw and Shade Spheres
How to Draw Crosshatching and Hatching
How to Buy and Store Colored Pencils
How to Preserve and Store Framed Portraits
How to Paint Watercolors En Plein Air
How to Draw a Satin Ribbon
How to Draw with Oil Pastels
How to Get Cat Urine Odors Out of Carpets
How to Be More Socially Active
How to Draw a Rose Easily
How to Draw a Butterfly in Soft Pastels
How to Draw a Siamese Cat Portrait in colored Conte crayons
How to Draw a Skull
How to Understand Color Theory and Pigments
How to Draw a Land Hermit Crab in Derwent Drawing Pencils
How to Draw a Pumpkin with Derwent Inktense pencils
How to Draw Original Fantasy Maps for your Fiction
How to Draw a Halo for Religious Art
How to Draw with Brush Pens
How to Draw Oak Bark
(For
Peachfuzz
!)
How to Adapt to Mobility Limits
How to Draw Foliage with Chiaroscuro
How to Paint a Mountain Scene in Watercolor
How to Shade with Colored Pencils
(requested by
Mattsma
)
How to Choose a Cat by Personality
How to Draw a Pansy in Colored Pencils
(includes more colored pencils shading)
How to Draw Smooth Tonal Layers in Colored Pencils
How to Draw a Clear Glass in Conte Crayon
How to Draw an ACEO or ATC
Easy!
How to Draw a Geranium in Colored Pencils
(Hi
Peachfuzz
!)
How to Draw an Eye in Conte Crayon
How to Draw a Human Mouth in Conte Crayon
How to Draw Light Colored Hair
How to Draw a Nose
How to Dominate a Cat
How to Draw the Ear
How to Draw a Bird's Wing
How to Draw a Strawberry in Derwent Inktense
How to Draw a Lily in Derwent Inktense
How to Draw a Sunflower in Pen and Watercolor
How to Draw Water in Black and White
How to Draw the New Year Baby
How to Draw Martin Luther King, Jr.
How to Sell ACEO Art Online
How to Draw Medieval Things
How to Draw a Medieval Rose
How to Draw Father Time for New Year's Decorations
50 articles! I think I'll start a new listing on the next one, to keep these at a manageable length. The link will still appear in my journal header but I'll add a new one too for the next 50.
They are NOT organized in "easy to hard" so if you're reading my articles to find How To that's at your level, you'll have to look at them to see how easy or hard they are. Or guess by topic, the cartoon ones are pretty easy and if it says Easy in the title, it is.
Gimpy author, feline arrogance
My 100 Themes (Variation 2):
(I'll link Deviations as I do them)
1. Introduction
2. Love
3. Light
4. Dark
5. Rot
6. Break
7. Heaven
8. Away
9. Cut
10. Breathe
11. Memory
12. Insanity
13. Misfortune
14. Smile
15. Silence
16. Spit
17. Blood
18. Under
19. Gray
20. Fortitude
21. War
22. Mother
23. Distastefull
24. Want
25. Lurking
26. Europe
27. Foreign
28. Sorrow
29. Urban
30. Rain
31. Flower
32. Night
33. Wrath
34. Moon
35. Walk
36. Precious
37. See
38. Abandoned
39. Dream
40. 4:29 PM
41. Citric Acid
42. Still
43. Die
44. Two Roads
45. Two Guns
46. Drop
47. Dirt
48. Young
49. Preservatives
50. Breaking the Rules
51. Sport
52. Old
53. Desecrate
54. Tower
55. Need
56. Biohazard
57. Sacrificial
58. Kick in the Head
59. No Way Out
60. Desert
61. Fairy Tale
62. Voodoo
63. Do Not Disturb
64. City
65. Horrorific
66. Snow
67. Drum
68. Hero
69. Annoyance
70. 67%
71. Obsession
72. Mislead
73. I. Can't.
74. Confrontation
75. Mirror
76. Broken
77. Testament
78. Drink
79. FUCK [if this theme offends you you may do the alternate theme "Balk"]
80. Words
81. Pen and Paper
82. +
83. Heal
84. Cold
85. Sick
86. Seeing Red
87. Hunger
88. Pain
89. Through the Fire
90. Triangle
91. Drown
92. Rape
93. Iron
94. Soft
95. Advertisement
96. Storm
97. Safety
98. Puzzle
99. Alone
100. Gone
Photography and Art: Conditions to Draw:
</i>
I have copyright to all my art and photos, of course. If you feel like copying one of my drawings or using one of my photos as a photo reference for art, please do -- and all I ask is that you a) link back to my original and credit me when you post the results on DeviantART, and b) note me or post a comment with a link to your work (which you then have copyright on) to let me see what you did with it.
If you do sketches from my artworks, please
always
credit me whenever it's displayed and when/if you sell it, add something like "after an original by Robert Sloan" to the image and you can even sell prints of it. But link to me if you're doing it on DeviantART. If it's from one of my photos, you don't need to keep crediting me forever for it, but if it's one of my drawings those may go into print as themselves someday and I want no question as to who did it first. This includes my creating cartoon characters -- I want credit. That's all.
Conditions may change at any time but will be posted here in this journal footer, and could change for a specific piece if someone made an offer for its publication rights and got fussy. But they will not change
retroactively,
even then. If I reserve any of these rights on a specific image, I will post that in the Artist Comment on that piece.
TRADES QUEUE: In Progress:
Portrait with Lorikeet and Frangipani
for
alilone
underpaintedHermit Crab
for
alilone
in progressGrandmama at Tathra
for
alilone
underpaintedForbidden Beauty
fritillaria bouquet for
Peachfuzz
British Songbird with Knotwork
4" x 6" trade with
Wolfdog
for Celtic piece same size.
While I will consider new art trades, please understand that I can't do deadlines due to health and logistic reasons and will queue them doing the ones that waited longest first. Watch this list and my gallery for what's done.
Unfinished cool stuff:
Three Black Eyed Susans
in oils
Placoderms and Sponges
watercolor oil pastel on watercolor paper, gahh I so want to finish that!
I will be taking commissions as time and health permit.
One at a time -- if I'm doing one, I won't commit to the next one until that one's finished unless it's an oil painting. Prices will be discussed if you note me with what you want and I'm free. As with art trades, I must insist there be no deadlines as both my health and my processes don't allow that.
Mediums available: pastel drawings or paintings, oils, acrylics, pen and ink, and watercolor in small, medium and large sizes. Hyperdetail realism in graphite or colored pencil is limited to ACEO (2 1/2" x 3 1/2") and OSWOA (4" x 6") sizes for the moment. Scratchboard will soon be available, watch my Gallery.
I will also be posting some eBay auctions soon, now that my PayPal account works again and is on speaking terms with my bank, and getting a Prints account. Watch this journal for news!
Also, if you are interested in purchasing any of my existing Deviations, note me. I haven't worked out pricing or which ones will be for sale that aren't going to auction, but will do that on the spot if I still own the Deviation and it's not one I decided not to sell. There are very few of those right now as I'm running short on wall space!
Books In Progress
Street Sketching I: Portraits
(Pastel on colored art paper)
Street Sketching II: Landmarks
(Ink drawing and watercolor on watercolor paper)
Editing
The Hunt,
The Shelter Stories
and various stories for submission.
Art instruction articles
Article profiling
HOULY1970
Books in Print:
Raven Dance
which you can read online at this link if you click "More Information." A good big fat doorstopper of a science fiction epic.
Ari purrs at you, smug about his inherent feline ability to create furry havoc!
Check out
HOULY1970
artist of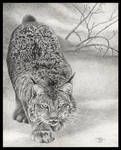 "On Silent Feet" -- he's got many other incredible nature pieces available and prints of all his good things. If you love eagles and raptors you will NEED one of this guy's paintings or prints.

And check out
alilone
for incredible photography of the Land Down Under. Birds, flowers, hermit crabs, sights of Wollongong the beautiful and tropic!
BreezeStock
for equally gorgeous Canadian photo references.
greybear
for stunning San Francisco nature and city scenes!
Clubs:

:thumb23385750:

ProsePlease



FantasyWritersUnited



NaNoWriters

Prismacolorists

TheKnotters
TraditionalArt
100ThemesChallenge
mythicalfanclub
DarkArtists-Inc




Outside website: SFFmuse