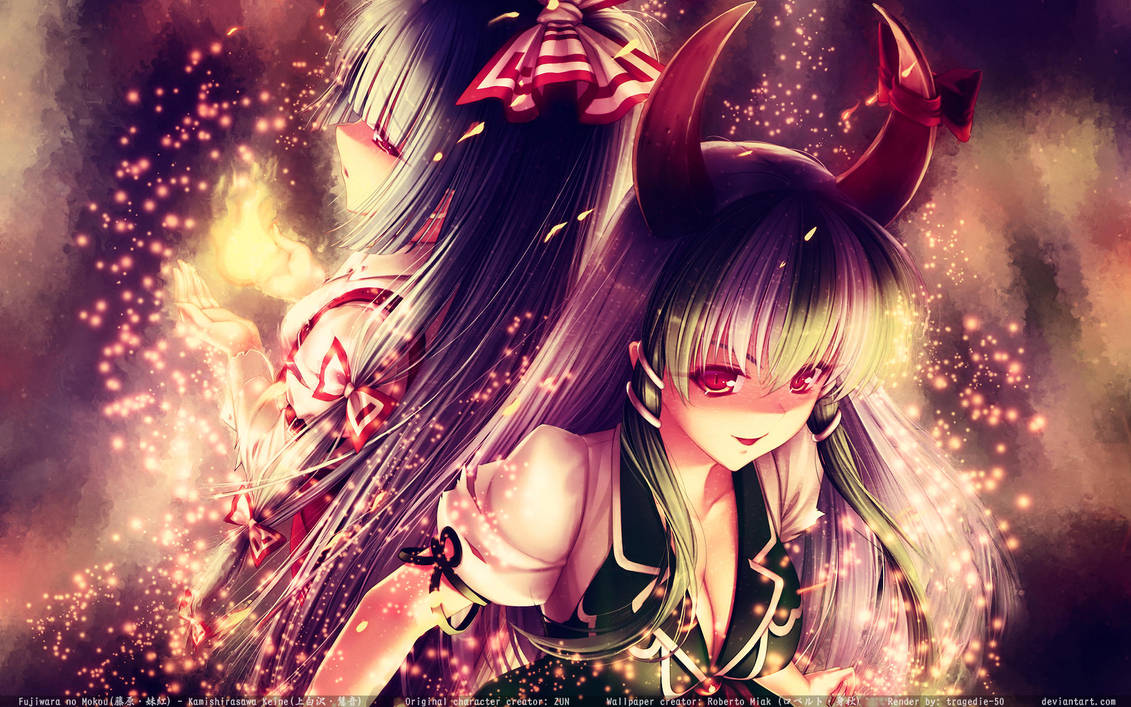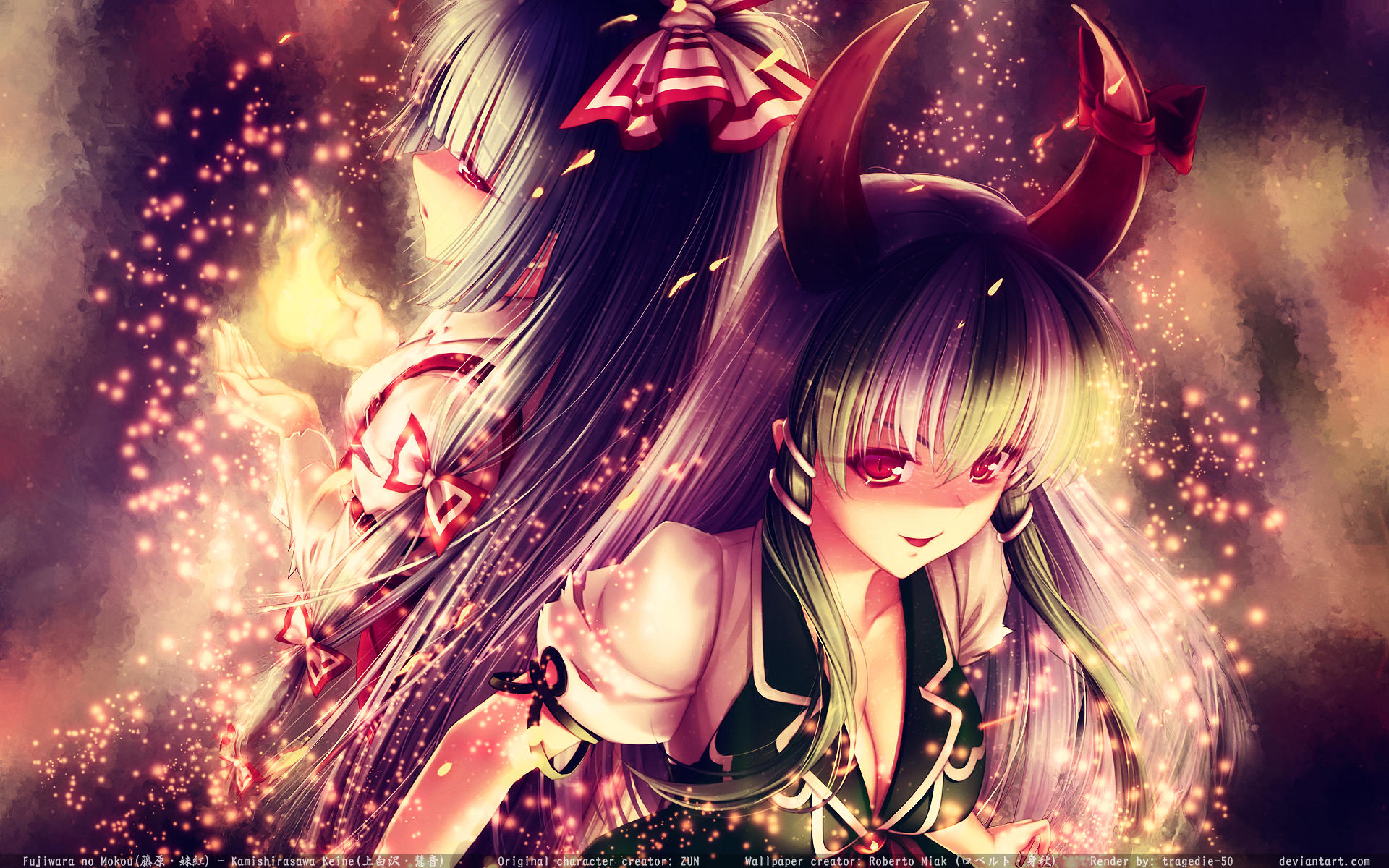 Watch

Reply

Reply
The colors make this look beautiful ! xD
Reply

Oh wow! what a gorguos piece <3 the fire looks so real!
Reply

Are those horns on her head???
Reply

U say about Touhou everytime, and looking for this wallpaper, now I'm wanting to read it @.@
Reply

Touhou is awesome dude, I always say it to you.
You have to play/read/listen and watch.
Thanks for comment xD
Reply

Amazing! I love the colors!
May I use this for the card art of an MTG card I'm making? I'll be sure to credit you as the artist!
Reply