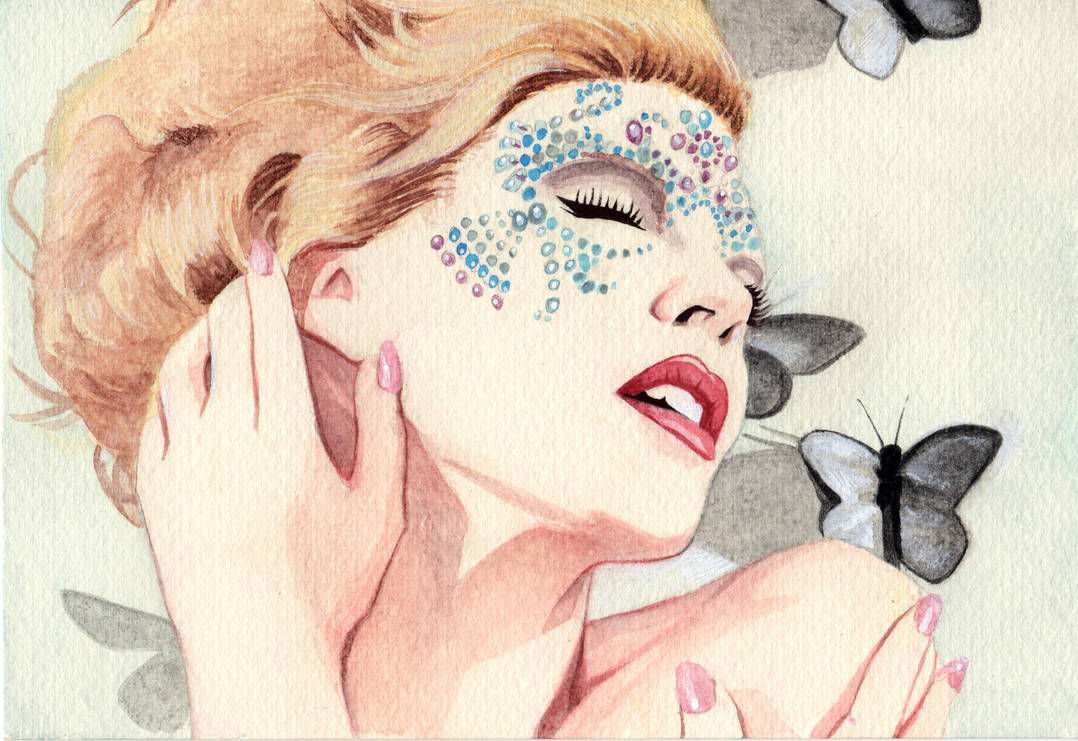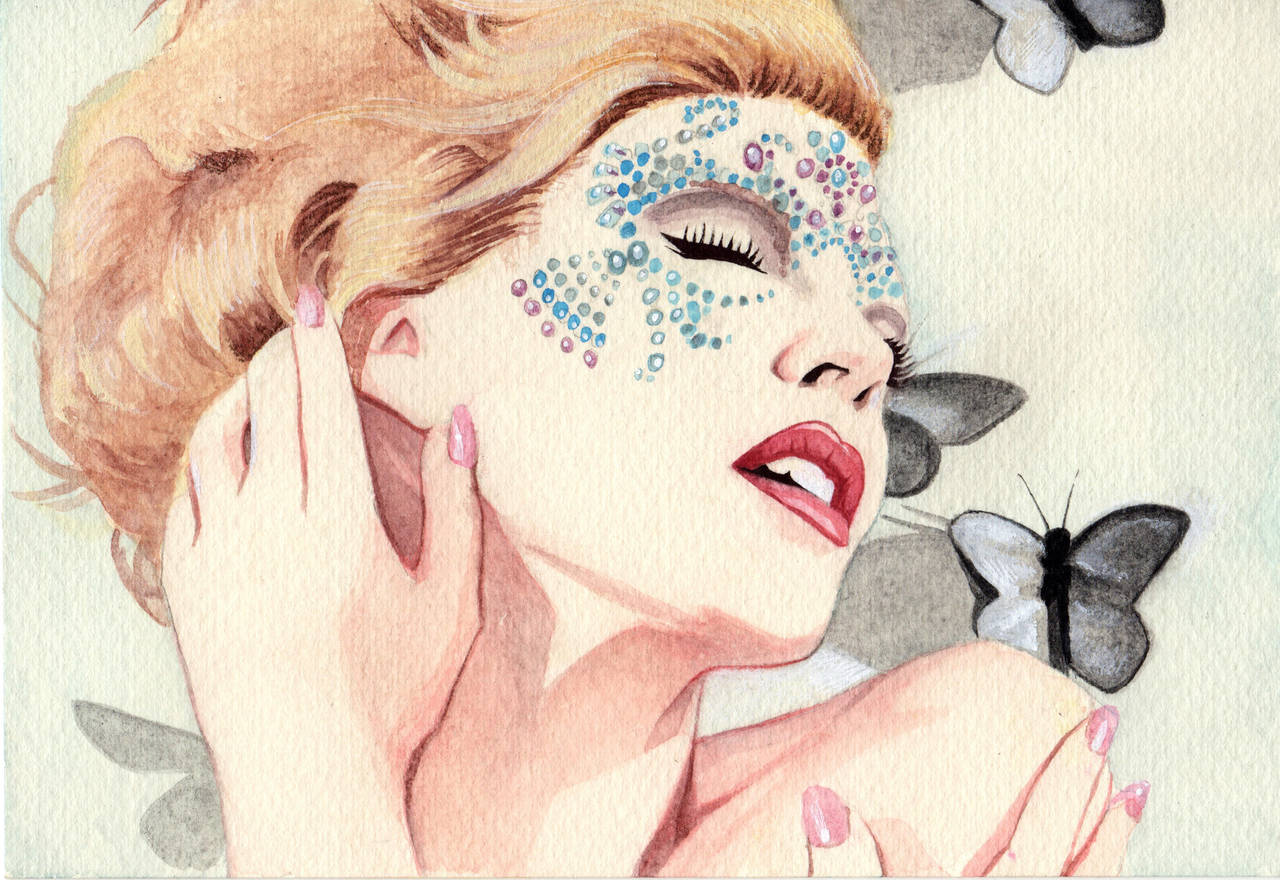 Watch
A watercolor painting I did of the lovely
Kylie Minogue
from her album X. I've always liked this photo and it already had a washed out, watercolory look to it so it was a perfect learning exercise. I am really loving learning a new artistic medium!

Credit goes to the original photographer. (I believe it was William Baker?)

That is brilliant! Inspires me to work on my skills in watercolors.
Reply

Reply

Reply

Reply

No problem & thanks! Hi friend. I just created a facebook page. Would you like to support me on fb, since you are my Watcher?
This is my page:
www.facebook.com/robertryansar…
Reply

Reply

Really good, especially all the small details in her hair and jewellery.
Reply

Very elegant and colorful. This is very cool, Rob! I love how you use black to attract the eye to certain areas of the painting too.
Reply

Thanks man! Yeah I was warned by Tidey to use black VERY sparingly in photos so that it has more of an impact when it is used.
Reply

Oh wow. That's actually some really good advice (not surprising, coming from Tidey). I remember Todd and Marco telling my class something like that too, but I always thought it was stated more in the context that mixing with black dulls the vibrancy of the colors. I never considered it being used sparingly for contrast before.
Reply

Yeah, that is also good advice. If you are going to use black it's not great to mix with other colors. If I am going to use black in a painting it's going to be because I specifically want pure black. I agree it's not a good choice for mixing with colors.
Reply

Reply

Reply