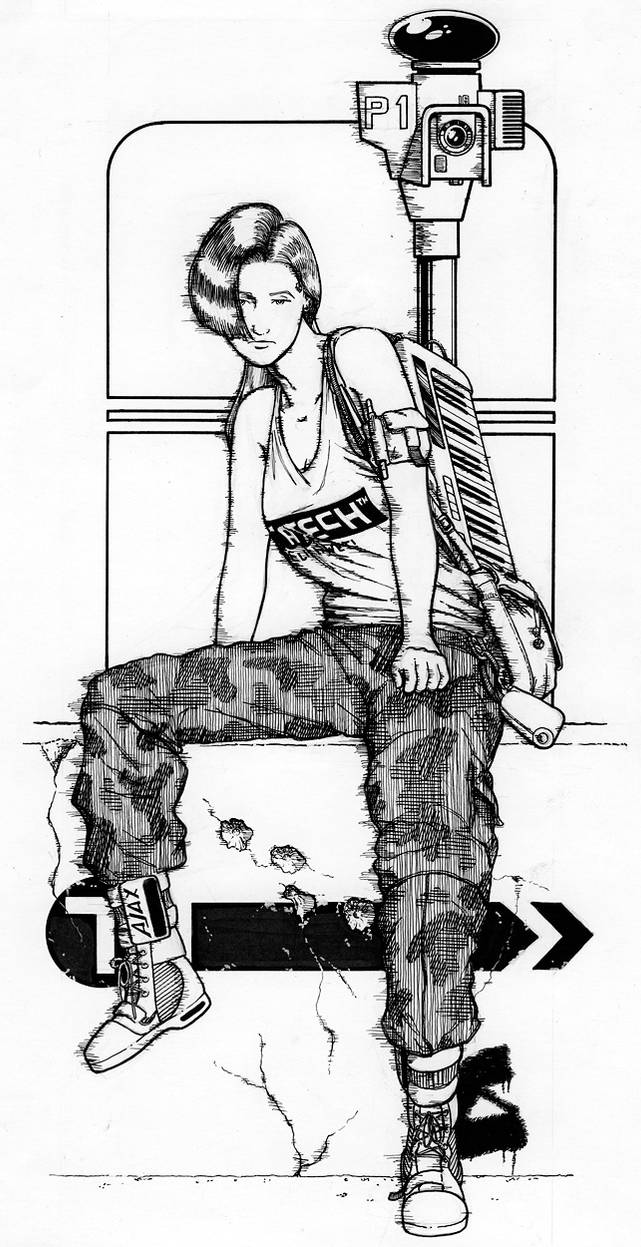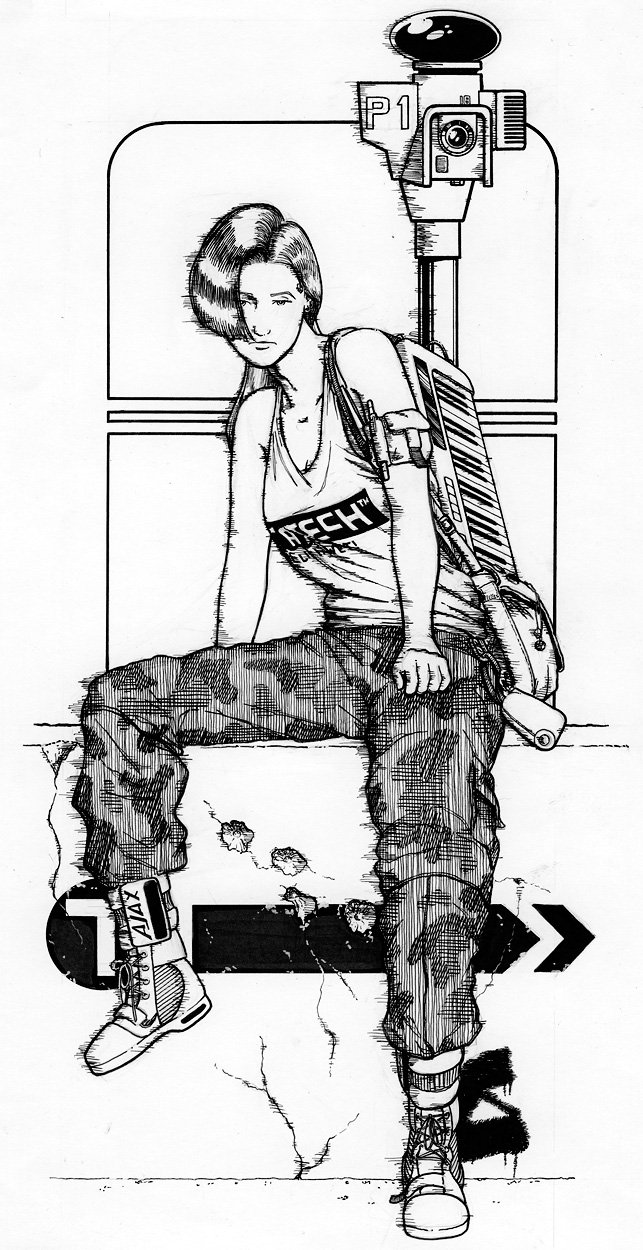 Watch
This is a piece I did sometime around 1990 when I was working in the RPG illustration field. It was done for cross-genre character book by a small publisher in the US northwest. I was going for a rough-and-tumble (William) Gibson Girl. A character with spunk, street smarts, and good tech hackery know-how.

Looking back on this work it... well... has shortcomings. But conceptually it's always been a piece that stuck in mind. For most of my human illustration, back then, I used to shoot Polaroid reference. This was a case where I just jumped in and winged it... and it shows. Try as I might I was just never that good at anatomy out of the head... which is one reason I glommed onto 3D like I did. It takes most of the guess work out anatomy and lets me focus on areas of the craft that I enjoy more than anatomy.

The original is pen and ink on illustration paper.