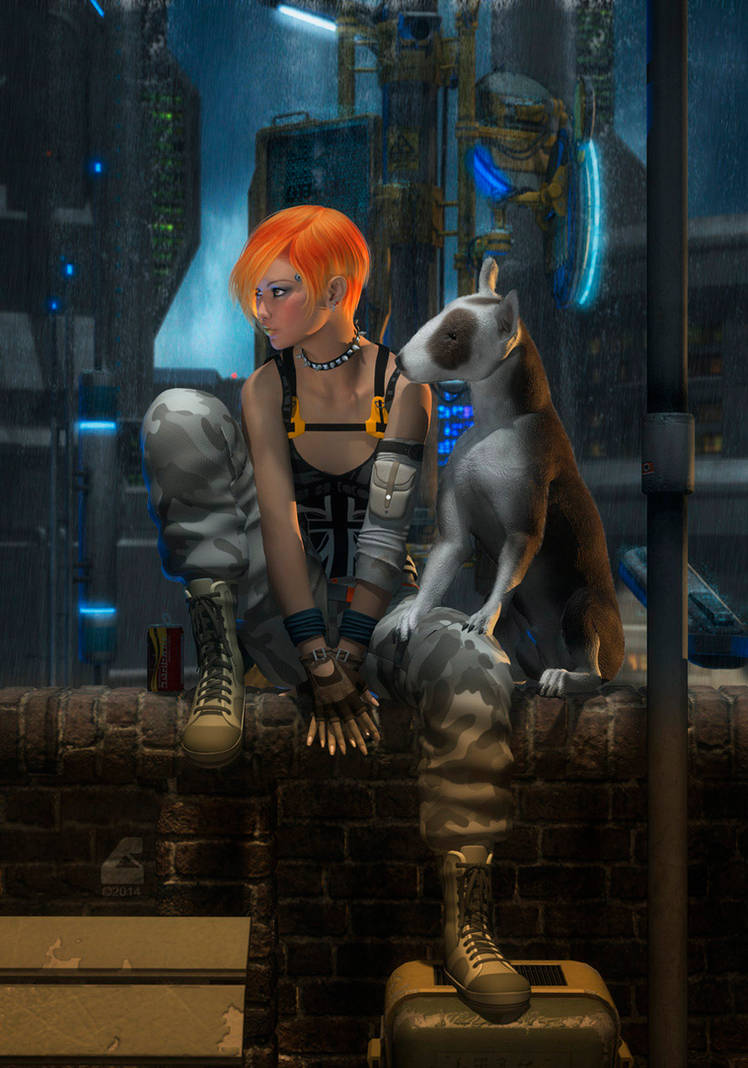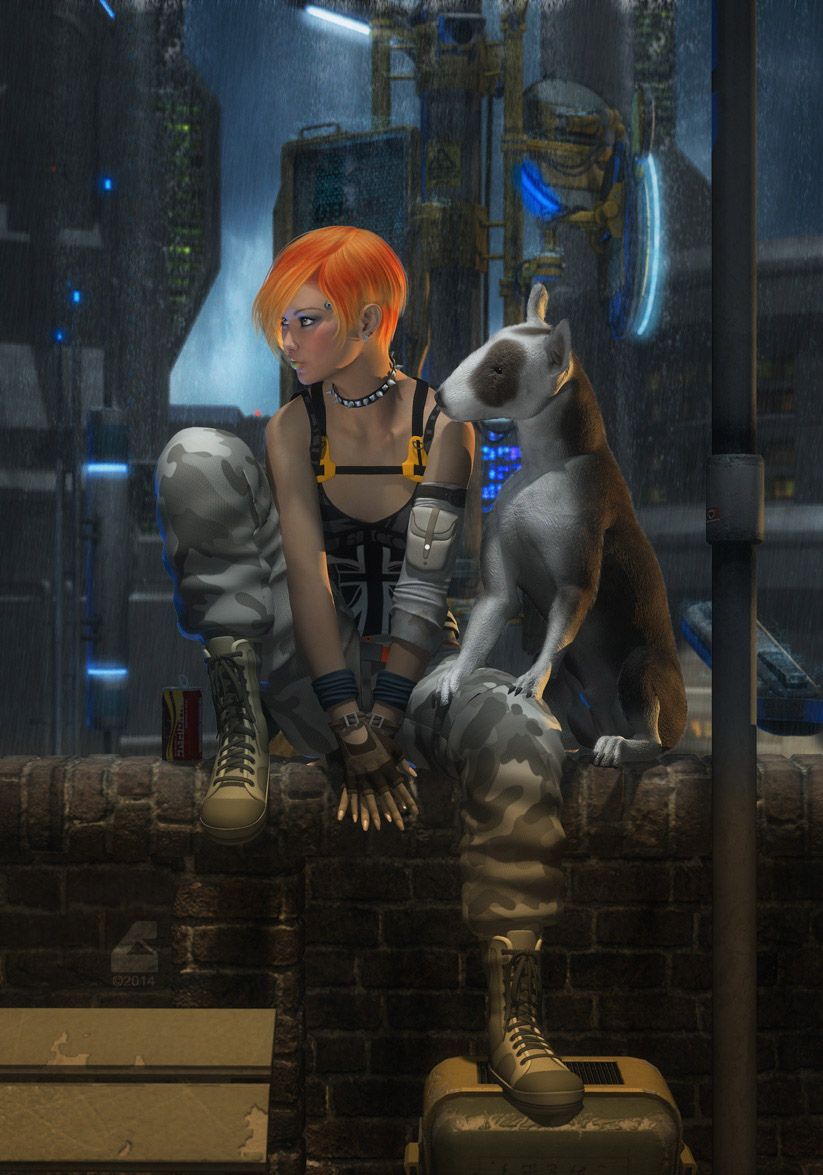 Watch
I was finally able to composite and render a full (for me) size version of Cyberlife instead of just a tweaked screen render. I'm beginning to suspect I may have some bad memory chips.

At any rate this serves an interesting comparison. Aside from tweaking the position of a couple of elements in the background, this and the first version started as the same render. That is they used the same lighting and (size aside) afforded the same starting point for postwork. Thus it's an interesting study in how different postwork strategies can bring about a different character and set of details to an image.

Of note, this character is not new. She first appeared in my piece, "Deck Jockey", though BOTH pieces sprang from this illustration that I did about 20 years ago.

This setting uses some of the props from Stonemason's new Urban Future 4, but the bulk of bits are from his various other sets (Walled City, Greeble City Blocks, and his Dystopian City Furniture freebie). The character's bits are from sets too many to name (I literally don't remember them all...).

Rendered in DAZ Studio 3 with Mood Master assist in postwork (Photoshop).