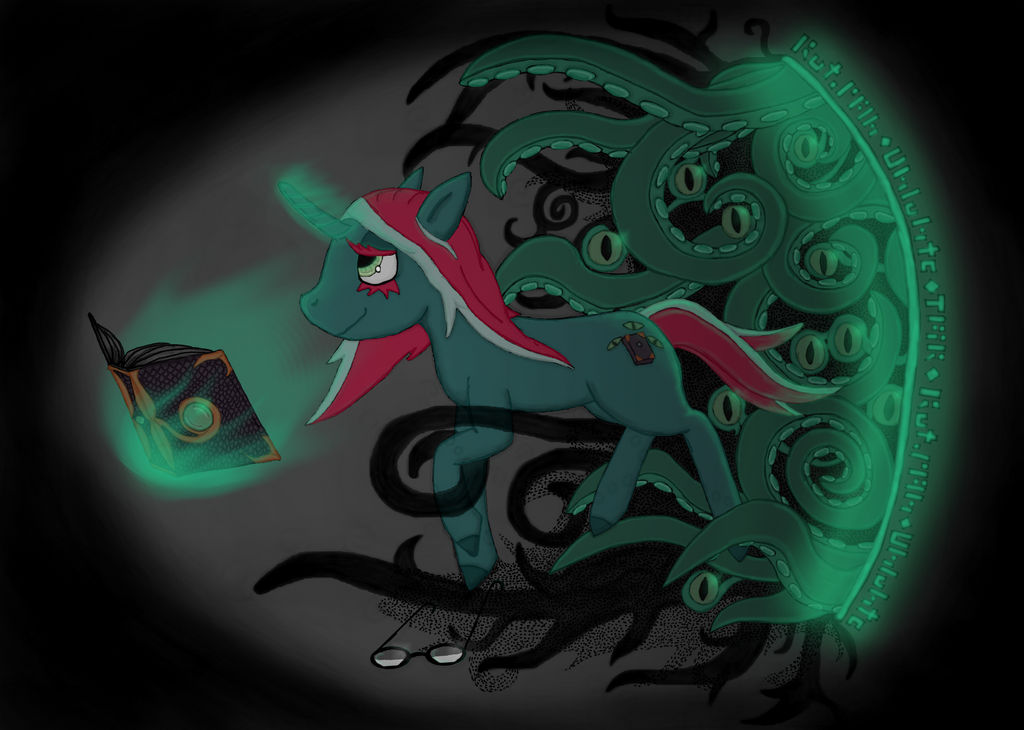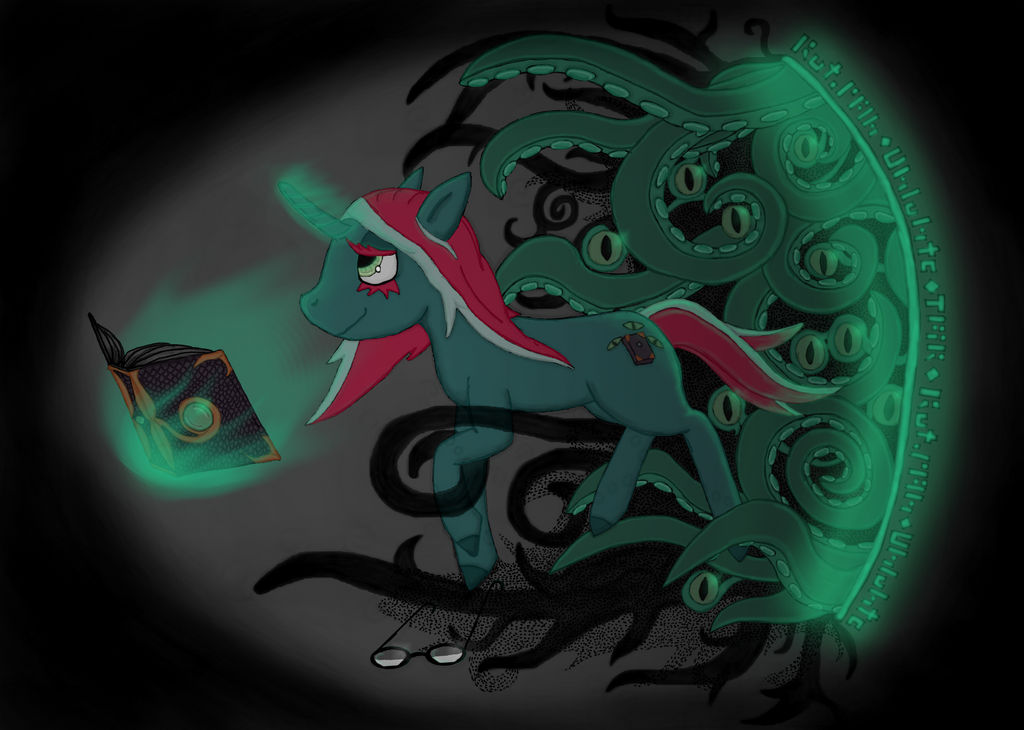 Watch
This is actually my first image of Roseate Grimsbane along with her alien husband, Arsthotua. I was very worried that people wouldn't like these characters (I'm still worried about it) but after receiving plenty of support, I decided to show it off. They will be the main characters for a story I plan to release this upcoming Halloween. However, don't fear, I also plan on releasing a cool youtube trailer for it as well.
You can check out the blog where I discuss this in greater detail, here:
www.fimfiction.net/blog/807726…
Decided to include some of her likes/dislikes:
Likes:
-Strawberries
-Reading books
-Coffee
Dislikes:
-Foal Molesters
-Those who discriminate against ponies with disabilities.
-Crowds
I hope you all enjoy the image.
---
Roseate Grimsbane and Arsthotua belong to me.

She doesn't look like the cheerful friendly type but she seems pretty interesting.
Reply

Reply

Reply

But what is it that makes you think she isn't all the cheery or friendly? Is it the dark background? Her color palette? Or even the nature of the creature that is both her patron and her husband?
Still I am glad you find it interesting and I hope you will read the story that she is from when it comes out in October later this year.

Reply

The hair looks like blood, you mentioning she's a witch, and that thing with the tentacles and eyes being her husband.
Plus there's enough information about to know her better.
Reply

Oh that's not blood. Blood is crimson. The color I used is referred to as a Mexican Pink or Maroon.

As for information, some of it I have to keep under wraps for numerous reasons. One the story serves sort of as an ask pony tumblr blog, where the readers ask her questions in the comments and she answers them in the following story.

Also when it comes to writing you have to keep some secrets otherwise the readers will know everything about the character and have no reason to read.
Reply

That's true. You could still let people know other facts about her such as her likes and dislikes and personality
Reply

this reminds me of Tesla Vs Lovecraft

and like that game it looks AMAZING

Reply

I've never actually played it, but I am glad you like the image.

Reply

No worries friend! I like these characters. Roseate Grimsbane looks really great and her husband is like something H.P. Lovecraft would envision. Both are very cool.
Reply

Thank you. I think they are very cool too.
With all the support I have been given for this couple, I think I'll try to make more artwork for them. The question is... what should I do next. Grim_Grin has also been very supportive with his artwork.

Reply

Give them some great backstory! You must have one.
Reply

Well, some of it is being kept for when the story comes out around Halloween time. I can safely say that Roseate is a witch (basically think a warlock from DnD 5e, where they get their magical powers from a being outside of the physical plane) who is currently living in Muleport (a small town west of the Whitetail Woods) where she currently works as a teacher.
Due to witchery being illegal in Equestria, Roseate has to use her magic secretly and keep her husbands true identity a secret.
Does that work?

Reply

Yeah! and it's really good.
Thanks for the preview. I'll check out the story
Halloween when you release it.
Heh heh... Witchery illegal in Equestria! The whole place is laced with magic!
Reply

It's more the source of the magic that is the problem.

It's hard to control the use of unknown magic from outside the known universe (at least from the governmental standpoint).
Reply

Oh? Then my character Sylvaan is lucky she has permission to stay in Equestria.
She was only dark energy from Tartarus until a happy accident gave her the living
form of a mare. (lol, she has issues but were working on them!)
Reply