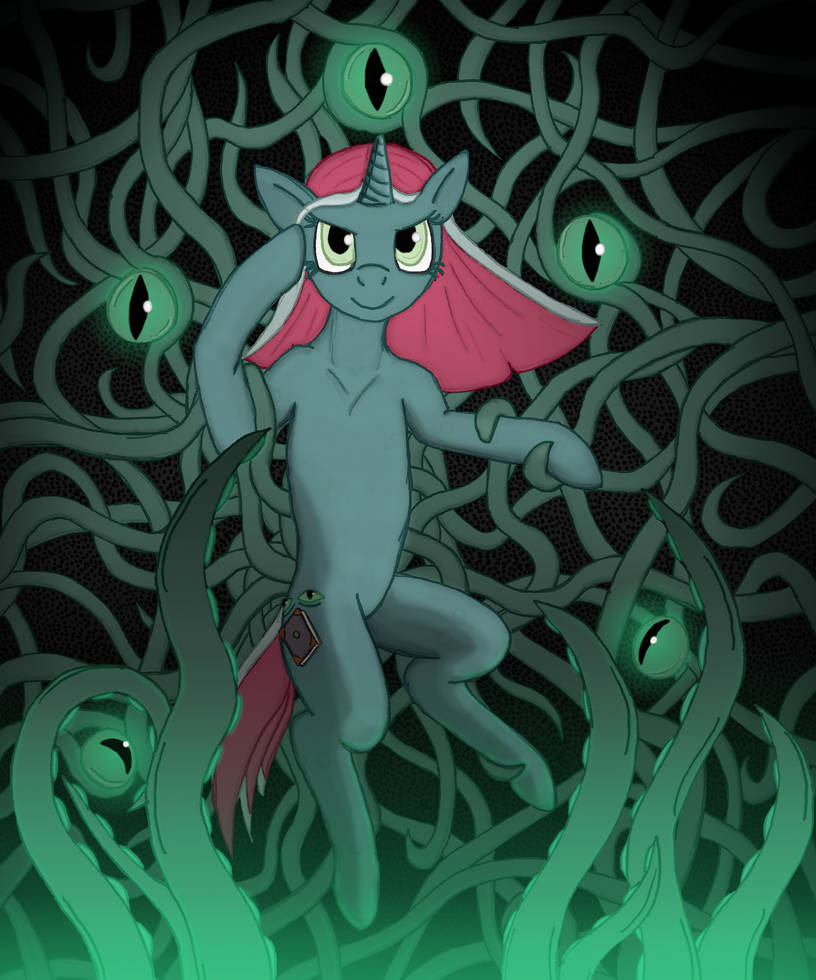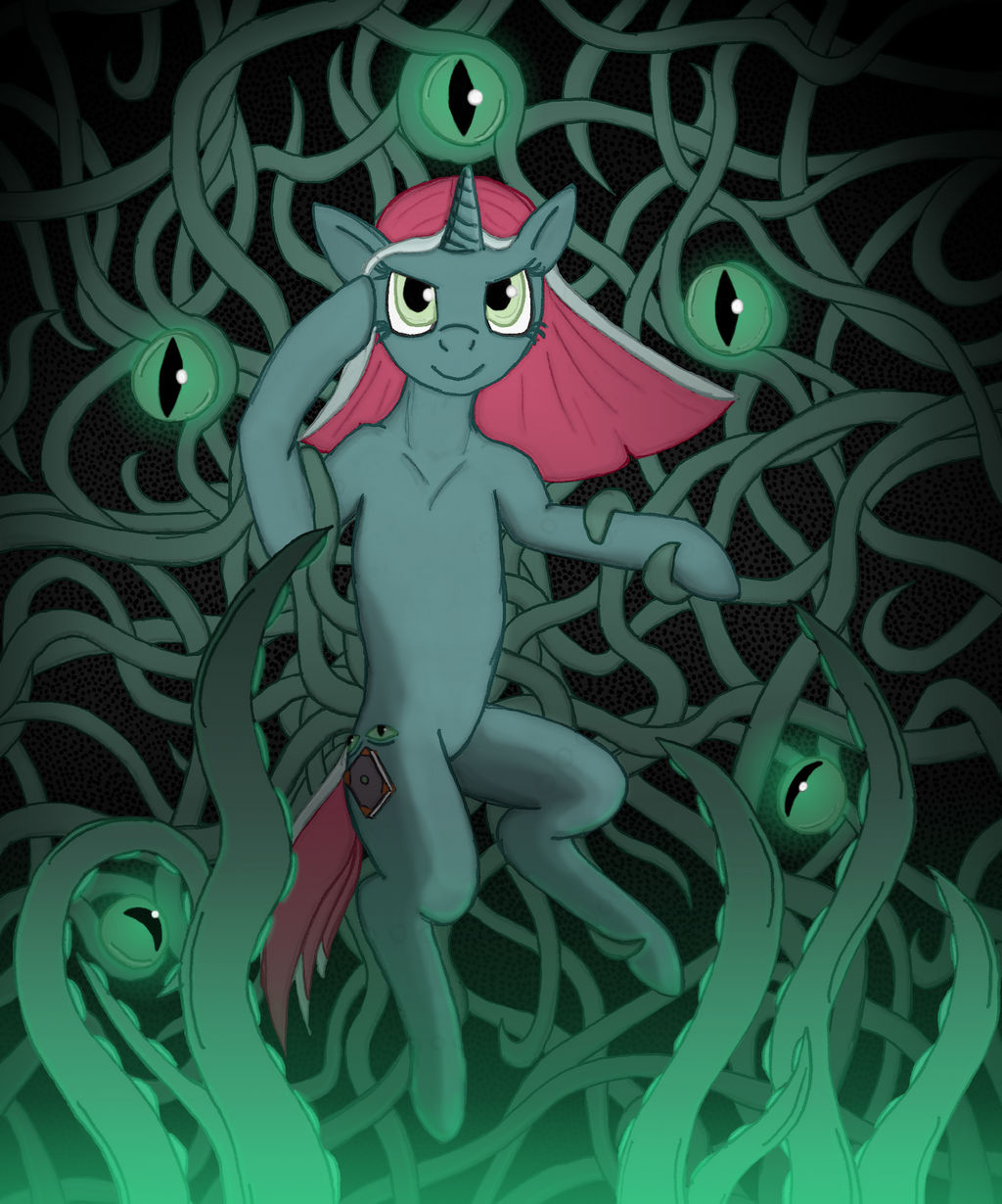 As I had stated a while back I was thinking of maybe using this as the Cover Art for my story, Ask Roseate Grimsbane, the Witch; however I'm starting to think that I like the original one a lot more.

So maybe you can tell me which you think would be a better cover image, this image or the image in the link below.
EDIT: The image has been updated. Tell me what you think.

UPDATE: This is now officially the new cover art for the story.

---
MLP belongs to Hasbro.
Roseate Grimsbane is my OC. Don't steal her.


I like the one above. To me it is more alluring. Roseate looks more mystical in this one than in the link.
Hope that helps.
Reply

Okay, thank you for your feedback.

I might try to see if I can add a few more things to this illustration to make it a bit more appealing (at least for me). Perhaps some tentacles that look a bit more like the ones from the original image reaching up toward her from the bottom of the image.

Reply

Reply

Reply

I really like it! It looks even better with the more defined tentacles. Plus I still love how piercing her eyes are!

This is an awesome cover if you ask me. Great work friend.
Reply

Reply

Reply

It's a wonderful picture.
Reply