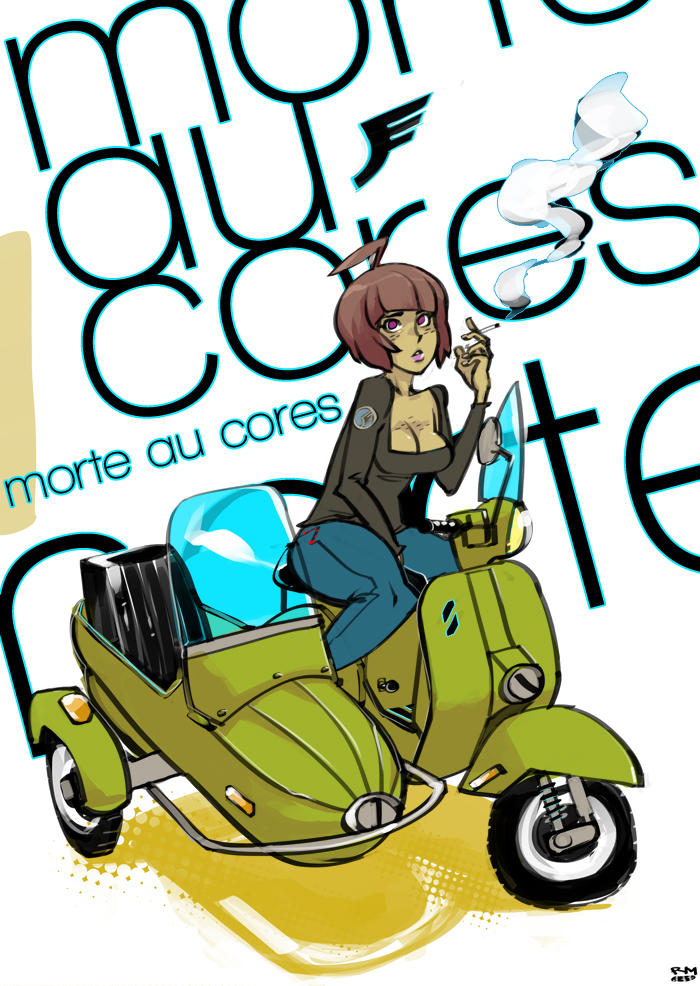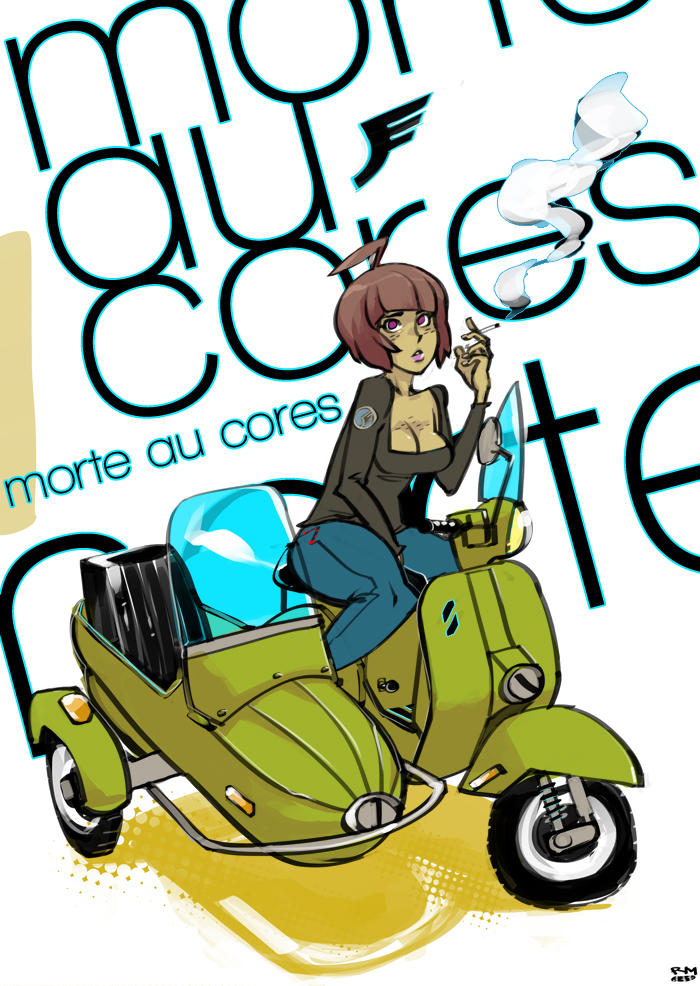 Watch
basically drew a stella which is basically a vespa

Man I really like the whole impression of this. Can say this sorta gives me a nostalgic space Lego vibe? With the color themes that involve the tinted glass. Awesome work anyway.
Reply

I love the lines. Is it painted?
Reply

This rocks dude. I'd love to watch you do a stream one day XD

Feels like you painted this one from start to finish. I dig how this looks.
Reply

man that is a cool thing to say, thank you

i plan on doing a last second megaman tribute piece for the udon book...?! i'll livestream that this weekend while i struggle on it!
Reply

Great draw and coloring! : D
Reply

Reply

Reply

Love the line texture. That's such an odd comment, but whatever. I do ;3.

PS: Are you still oekaki'ing these days?
Reply

thank you! no i understand what you mean

i haven't at all in like... i guess years?? is there a good spot you know of?
Reply

Lol, good.

I was just wondering since there seems to be a steady flow of your stuff lately if you were doodling in some corner of the net. I miss your oekaki. I was doodling on the English Tegaki site for a while but its mostly a den of slash, wank, and hetalia. Like anywhere else on the internet. ;3
Reply