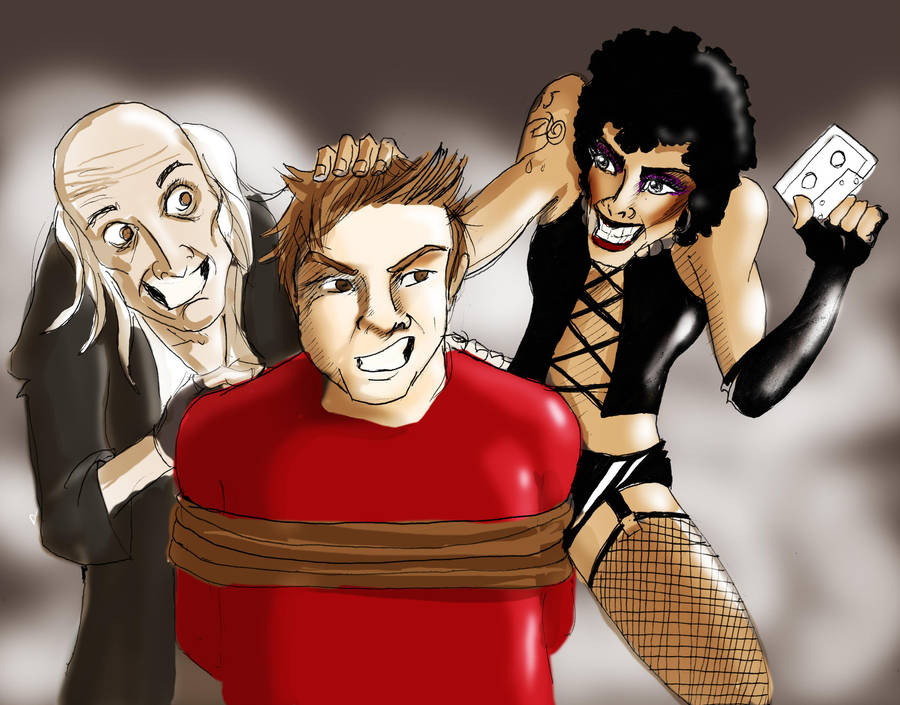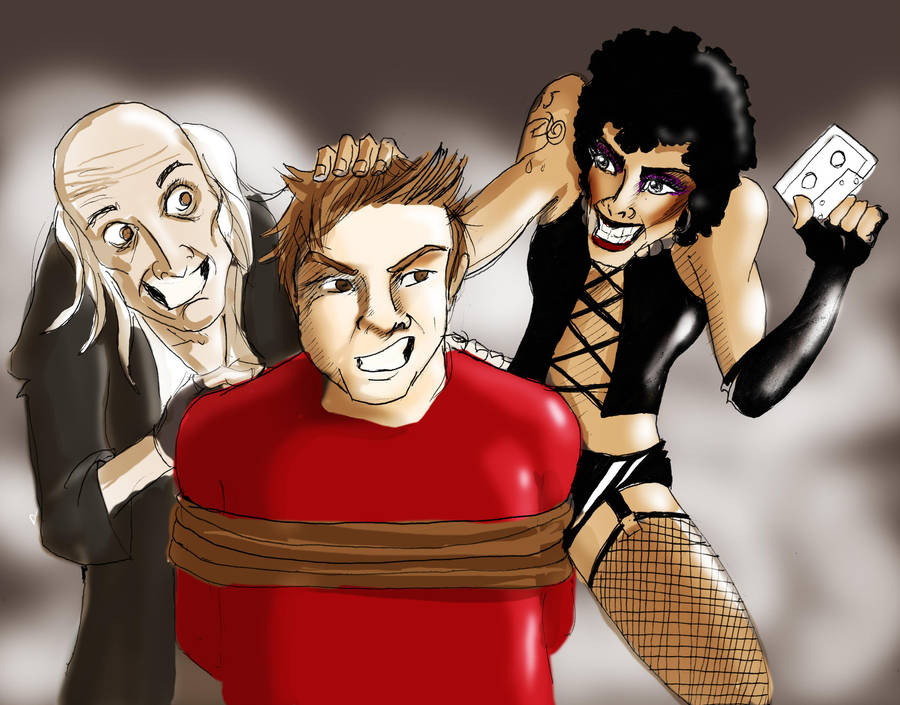 Watch
card for guru Larry's show, let's see if you identify the theme

Reply

Oh my freaking god! They gonna rape him and make him wear those transvestite clothes! AAAAGH!
Reply

esa pelicula esta bien cura pero es un trabajo conseguirla
Reply


I wanna be tied up in a chair by Frank and Riff!
Reply

Jajaja lamentablemente no he visto nuna: rocky horror picture show jajaja
Reply

OMG! It's the
Rocky Horror Picture Show!
!

That's so awesome! It's one of my most favourite movies ever!

Reply

excellent movie, i made this for an english show that reviewedd the videogame
Reply

Did they really make a video game based on on that?!
Reply

AH! ROCKY HORROR PICTURE SHOW! *runs off screaming, fearing for his sanity*
Reply