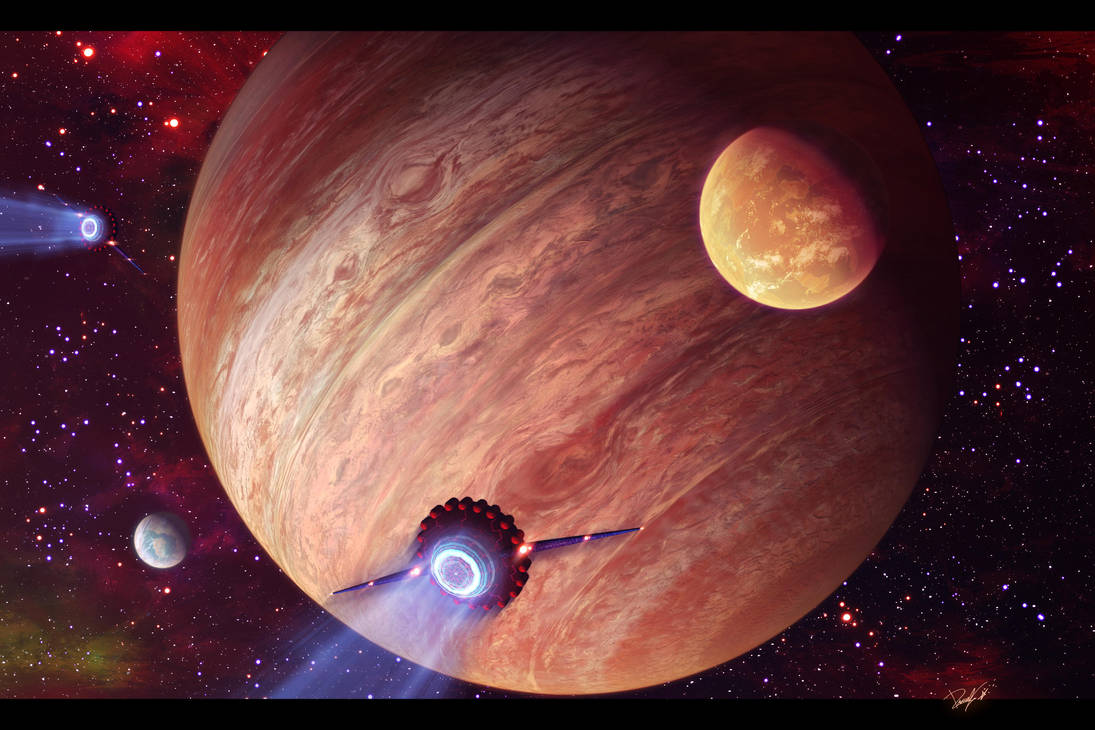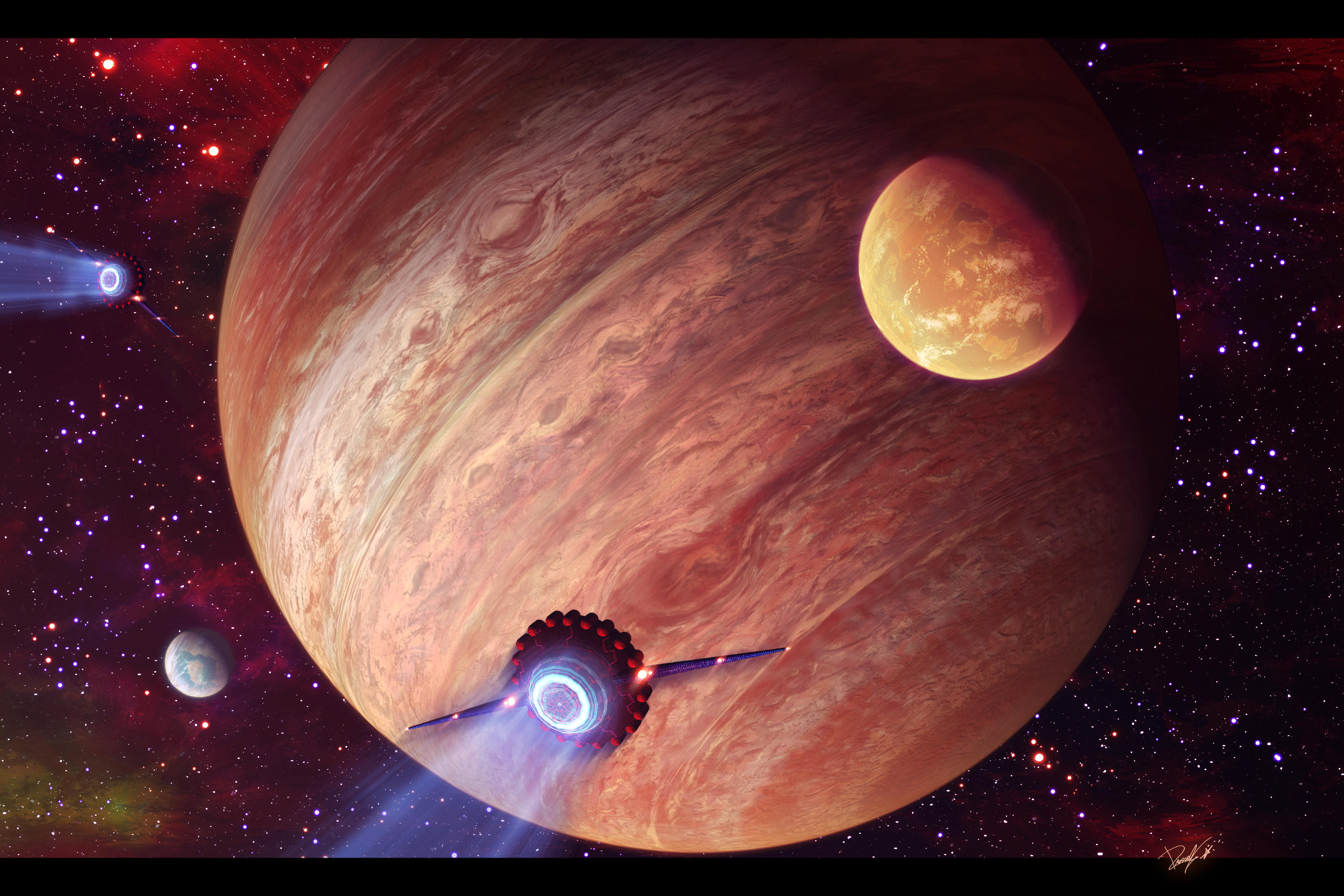 Watch
Hey mates!
New image as promised, this one featuring a couple of drones exploring the 'titan/earthy' moons that orbit around a massive gas planet

The moons feature very dense and complex atmospheres and liquid oceans soon to be analised by these drones. Conditions for live forms to develop are very likely in this kind of planets.
What do you think the drones are going to find in these unexplored worlds, rocks and methane? Water and microbes? Ancient civilizations?
Let your imagination fly and yell me what you think

Drones and planets in 3dsmax and final composition in photoshop

EDIT: Fixed some stuff on the ships
Enjoy!!