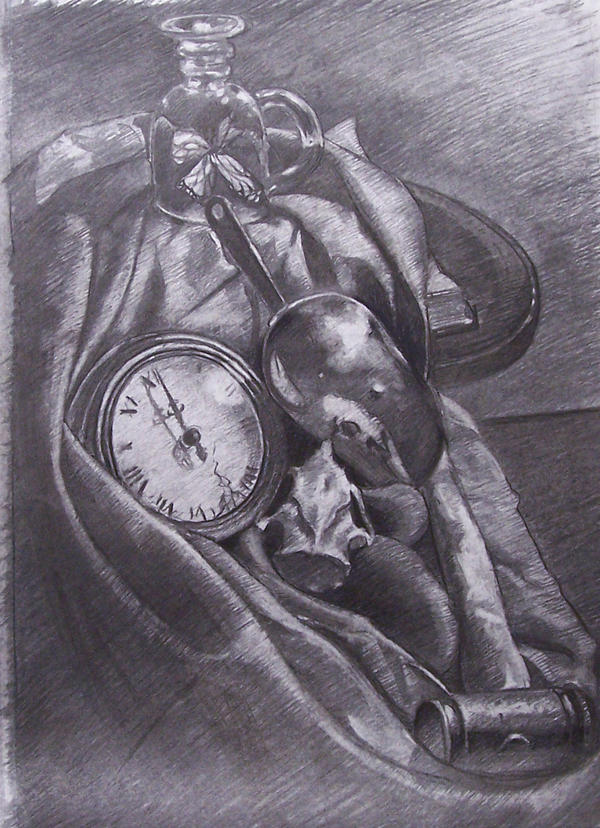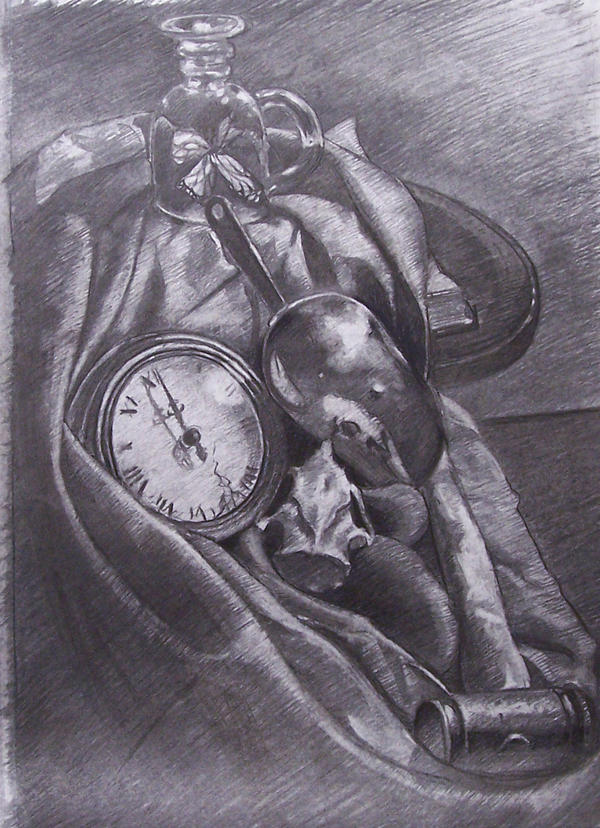 Watch
vanitas final sketch b4 painting

Is this pencil, or charcoal and conte crayon? Very nice work!
Reply

thanks, glad ya like it

. It's just charcoal on vellum paper. it's essentially like painting because i use natural soft charcoal and vellum is too hard, so until you fix it you can sneeze your picture off the paper lol.
Reply