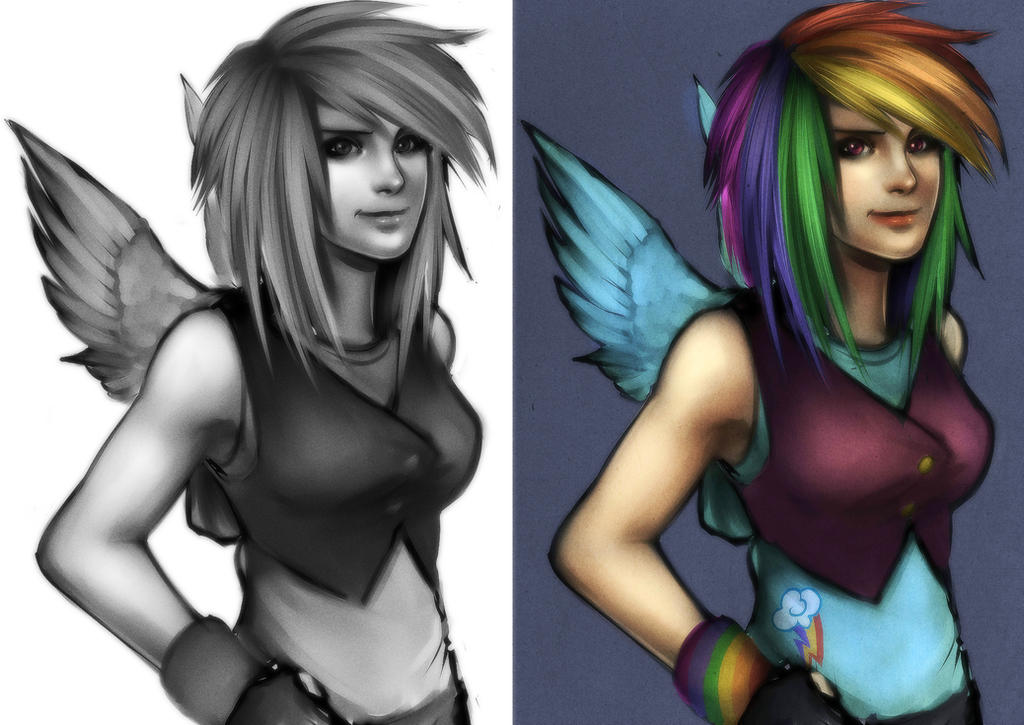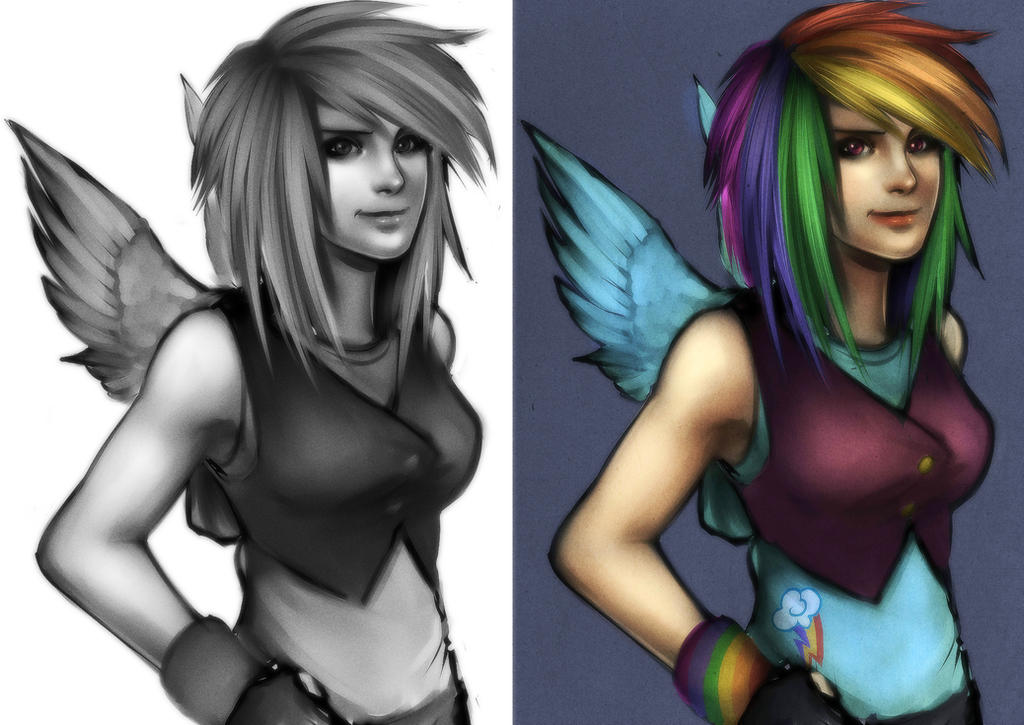 Watch
Even if this was 20% cooler/better, it would still suck. LOL. I apologize to any Dash fans out there for this atrocity, haha.
Just a quick sketch because I felt like drawing a human version of Rainbow Dash since she's my favourite of the "mane" characters (Although Fluttershy, Rarity and Twilight are very, very close after her). Unfortunately, I ended up liking the image better in greyscale. But since you wouldn't know it's supposed to be Dash, I put the crappy coloured one next to it

Oh, and there's a hood on the shirt in case anyone's wondering what's hanging behind her back, haha.
Yes, her chest is too big, but it didn't start off that way when I did the original sketch. As I kept shading her in, it kept getting bigger. At any rate some of my athletic friends in high school had unusually large chests for their athletic statures. I think I just carried that in mind without thinking XP Whoops!
It's like she's saying, "Pinkie Pie, you're so random!"
-----
Oh, and I've got a batch of commissions coming your way later

To the people who commissioned them: Sorry they're taking so long!
HAPPY EASTER, EVERYONE!eta:
Hey! After the Season 2 premiere, Grey!Dash makes sense now! Hahaha.