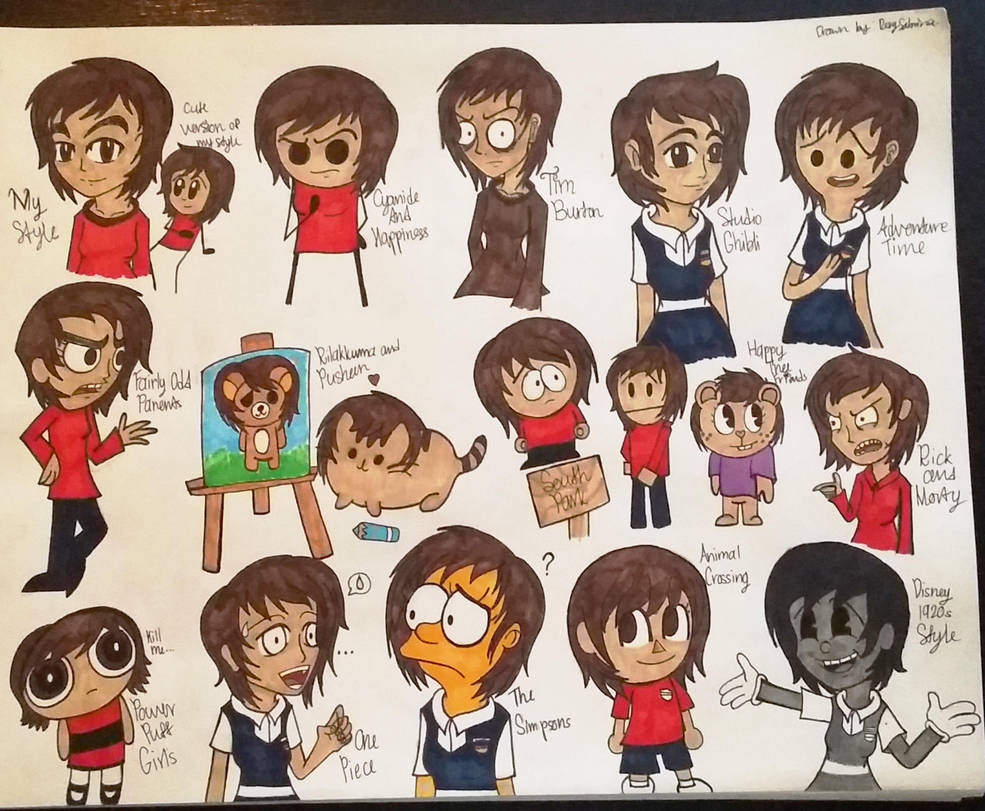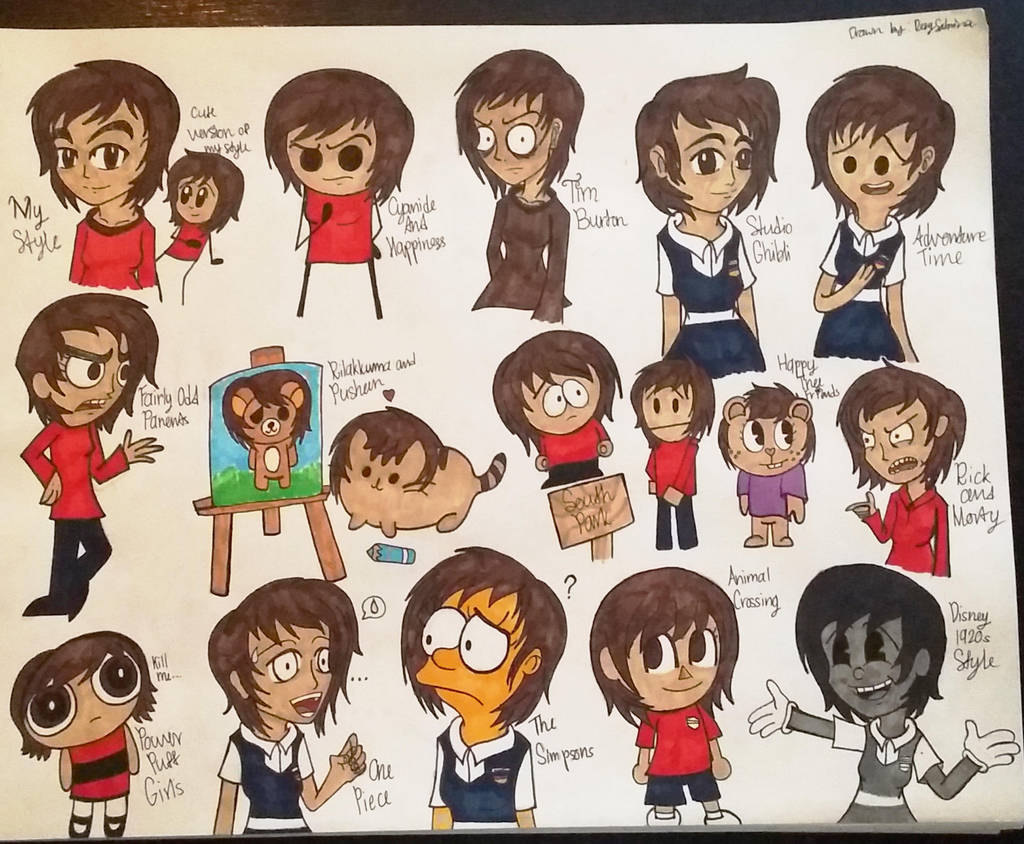 Watch
From left to right: My Style, Cute Version of My Style, Cyanide and Happiness, Tim Burton, Studio Ghibli, Adventure Time, Fairly Odd Parents, Rilakkuma, Pusheen, South Park, Happy Tree Friends, Rick and Morty, Power Puff Girls, One Piece, The Simpsons, Animal Crossing and Disney 1920s Style.

Looks terrible, to be honest. But a few of them nailed it at the art style that I have tried.

Next Different Art Styles: Youtube Animators.

Side note: Sorry for the quality of the picture. Using GIMP and tried to edit this, looks like a potato.