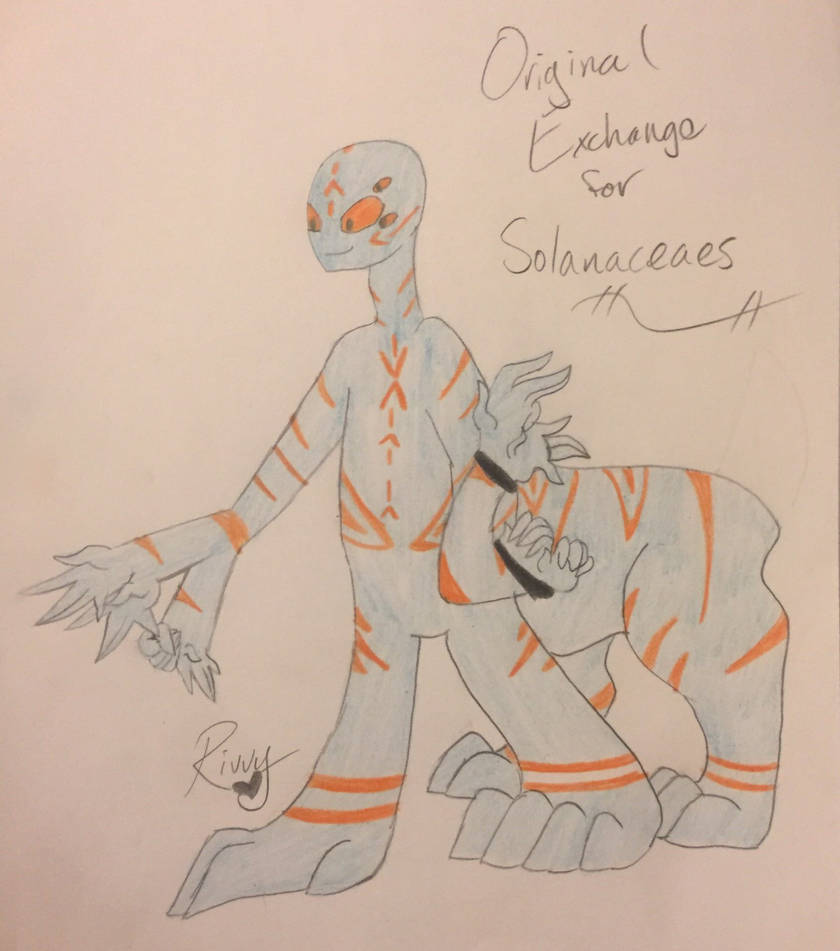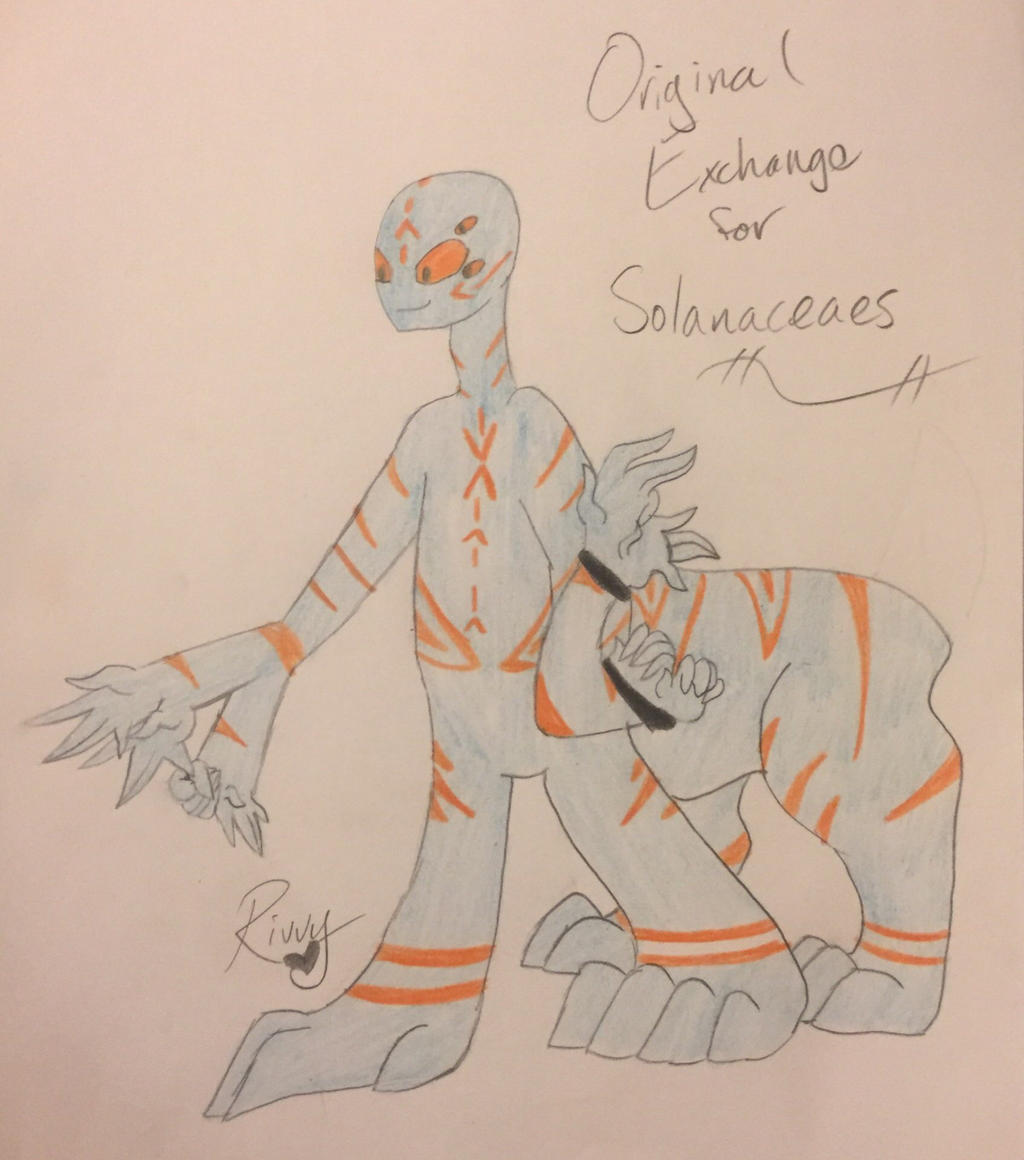 Watch
My part for
Original-Exchange
for
Solanaceaes
They asked for an alien!
The problem for me when it comes to broad prompts like this one is I'm never sure if my ideas are things the requester won't like;;
I tried not to take too much inspiration from humans or Gray Aliens, so I gave them two arms that have double forearms and each forearm has two hands, plus four legs, the front two of which can act like hands as well, and six eyes. I imagine the smaller ones might see other things, perhaps UV or infared?
I also added two bracelets uvu
I refrained from adding any other clothes, though, because I imagined this species of alien to have many markings and I wanted them to be visible, even though they're simple ;7;
I really hope you like this;;
But if not, I'm more than happy to fix any problems you dislike and redo it!
It was a fun design at any rate, even if you don't like it ;w;
All I ask is that if you draw him, you Mention me and show me!! <3

This is really interesting, puppy! It's so different from what you normally draw and you did an amazing job! I really love the multitude of limbs and eyes as well as all those markings, really nice!
Reply

Oh this guy is really interesting! I really like the hand-feet idea, I don't have a centaur like alien yet so this will be an awesome addition. You did a great job, Thank you so much! I'm excited to draw them!
Reply