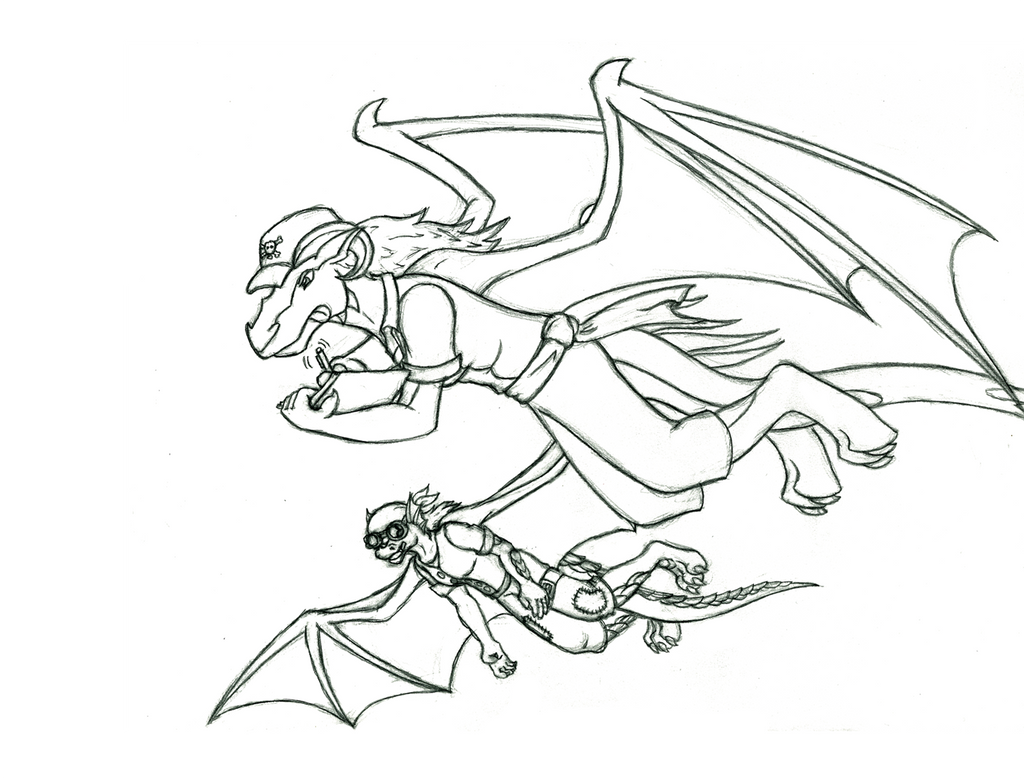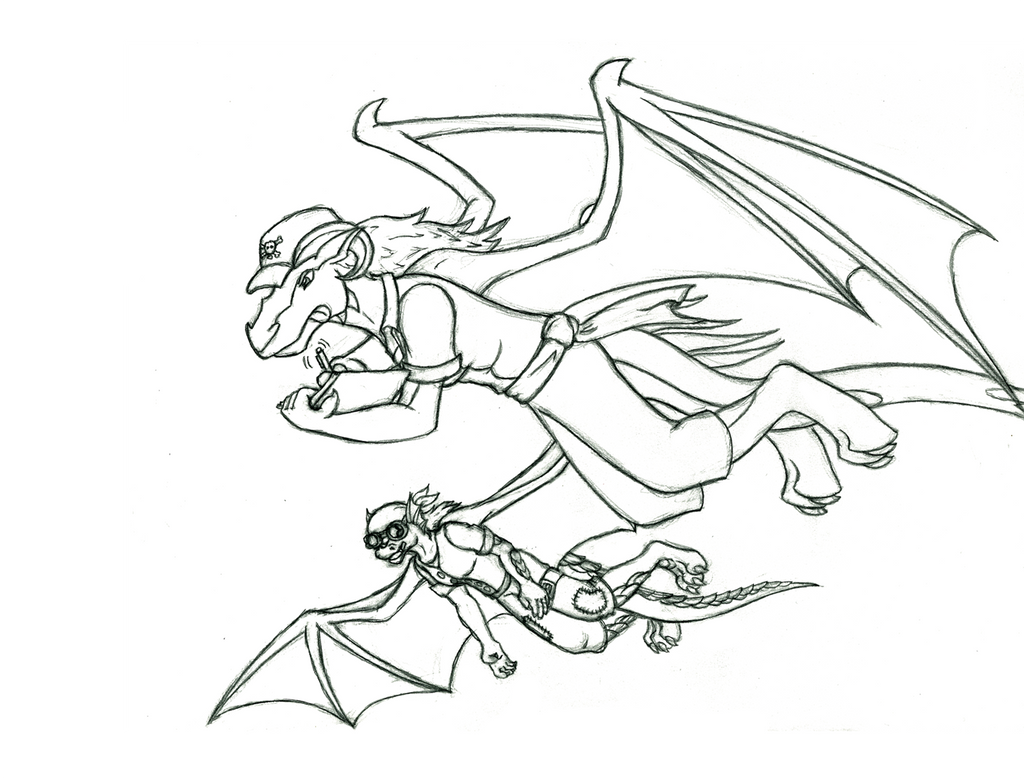 Watch
"I apologize in advance, Song."
"Mm? What for?"
"For how hard I'm going to laugh if you crash into something."
"Says the girl flying with goggles she can barely see through."
"Some sacrifices must be made for style."
(I seem to have a think for drawing people sticking their tongues out while they're
concentrating. How about that.)
Took me long enough, but here is another of the prize arts for the

contest!

did a smashing job and came in
at a well-deserved 3rd Place; her design was very neat and original, and she did by
far one of the best jobs of really modeling all of her dragonsona's features in ways
that reflected who she is, which was the most important, and quite probably the
most difficult, challenge of the competition. Excellent job, Song!
3rd Place prize from me was a character sketch request (although quite frankly I may
finish this out later, I'm really quite happy with it.

) Her request was that I draw
her dragonsona, preferably drawing in her sketchbook. I kind of wanted to draw her
flying, and…well, why compromise?
(She also mentioned that she'd like to see our dragonsonas hanging out, although
she understood if I didn't want to take that on because it wasn't in the prize
package, but, well, there WAS that convenient empty space after I finished drawing
her 'sona…)
Hope you like it, Song!


Well, style is very important, after all

Yes! We're off on an ADVENTURE!
...just give me ooooone moment to finish this drawing.
...no really just one more, almost done.
You know what? I'll just fly with it.

I love it, it looks great! The funny thing is - I have actually caught myself doing the tongue-sticking-out thing when concentrating on things in real life (Gave me a real "wait, that doesn't just happen in cartoons?" moment

) so it's pretty accurate, I'd say.

Reply

VERY important! Especially where steampunk aviator goggles are involved!
XD That is so perfect.
Yay, glad you like it! Oh good, I'm not the only one. ;D
Reply