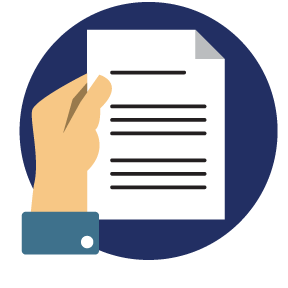 MMD Commissions
I rarely accept commissions. 'm not a pro modeller, animator or editor, I just use MMD and 3d modelling softwares for fun, I'm still learning. In addition, I generally don't like to make models/edits for private use, as generally speaking I like to share knowledges, contents and above all I like to help other people freely re-using what I make.
For this reason I have to find something of interesting in your "commission" to accept it
. No guarantee that you say "I pay you" and so I accept.
First of all, let's say I'll VERY RARELY accept to model from scratch. I'm still learning this, so what I can do is to model form scratch simple accessories or parts, not full working models.
In second instance, consider what you "pay" me for:
you're not paying for a model, you're just paying for my work as editor/converter
. I.e.
you are not buying the ownership of a model, in particular if you want it to be composed using third party contents
(or game extracted assets).
You are just "hiring" me and the hours needed to work on the model you want
.
I deliver you a model, at the end of the work (or I put it for public download) but
NO WAY I'm selling you anything
,
NO WAY you're buying anything
, and
NO WAY you become owner of any rights on the delivered model
(except for the intellectual property on Original Characters, property that is NOT extended on the used parts). Original authors of the used parts still need to be credited and still remain owners of any copyright.
This is not object for discussions or private agreements, this is law.
I just cannot sell what I don't own
.
My time, and my skills, well... those are mine and, yes, I can sell them and I can do whatever the fuck I want with them
.
If you don't agree or don't understand these conditions, just don't commission me, just find some other people who will have fun of you promising what they cannot (legally) do
.
WHAT ARE YOUR PRICES?
I just don't have a scheduled tariff. As said I'm not a pro modeler, I don't pay my bills thanks to commissions and already have another work. I do this (working on MMD, modeling, editing, etc) just for fun, thus the question is not a tariff, is if I'm interested or not in what you ask me to do. I haven't a lot of free time, and as this is a hobby,
the fact I have to be interested in the proposed work is a strict requirement, more strict than what you're offering me to do the work
.
Just make an offer, I expect you have an idea about how much work time, skills and efforts are required. If i find your offer too high or too low, or if I just find it not interesting for me, after evaluating what kind of work you need, I'll tell you
. Also consider that depending on the kind of work I could even decide to do it for free, or for just a symbolic donation, and then I'll release the work as a public download, if allowed by rules set on the used parts (read below).
COMMISSION STATUS (OPEN/CLOSED)
Before sending me a request/commission, please check for my current worklist and status:

Commission status and worklist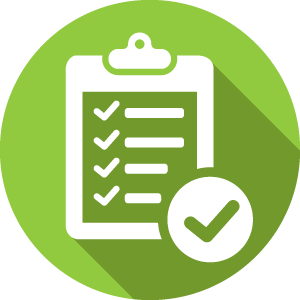 COMMISSION STATUS: CLOSED
Here I keep a checklist and status updates for the commissions I've received. If the status is set on "CLOSED" this means that I'm currently too busy with previously received commissions, or too busy with any other life activities to accept more requests. in this case, please be patient.
Before sending me a request, please READ MY COMMISSION GUIDELINES HERE: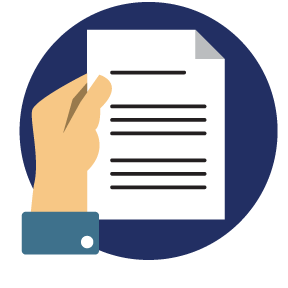 CURRENT WORKLIST
1)

Hacker-brigade-sos-6

OC Gaelle - Military outfit Delivered (May 14, 2019)
2)

Hacker-brigade-sos-6

OC Gaelle - Pajama/workout outfit Delivered (May 21, 2019)
3)

Hacker-brigade-sos-6

OC Gaelle - Olympique Lyonnais soccer outfit Delivered (May 27, 2019)
4) ---
5) ---
OLD COMMISSIONS (2018, September 13 - October 4)
1)

gallagher101

DELIVERED (Septembe
MMD PUBLIC EDITS/OCs
As said I believe in sharing knowledges and contents. This is my favourite form of commission: you'd like to have a particular model, character, and so on. You commit me to make it. I make it, then I'll release it as a freely downloadable content.
As in this case you don't get any exclusive on the model,
I'll just ask you to make a symbolic donation in DA points
, that will be used to support the
MMD-BattleStage
group activities.
It's obviously expected that your donation is worth of the hours needed for the work and in this cases I cannot grant how many time will be needed to complete the work.
If you don't want to mess with DA points, I also could accept Paypal donations, but it ìs not the recommended form for models/edits going to be publicly available for download.
MMD PRIVATE EDITS/OCs
It's crucial you understand this point. Editing and composing an Edit or an OC using third party elements/parts won't absolutely make you "owner" of the edited model, no matter that you have paid for it. Still, you're not buying the model, you're just paying for the work-hours needed to make it.
Once you get the model for private use you don't gain the ownnership on that
. And please, pay attention when any editor promises you any "ownership transfert" when you pay for an edited model: 99.9999% of time this is not the truth unless the model has been completely modelled from scratch.
Since that moment you're responbible for the use of the model you've got, i.e. you can decide yourself if to redistribute or not, to edit or not, but you absolutely not gain the right to resell it, as most of the parts used have their copyright owners.
Having paid me to make an edit absolutely doesn't transfer you any copyright upon the edited model and/or the used parts
. Original authors still remain the only copyright owners of the parts used to make your requested edit.
THOSE "DON'T EDIT / DON'T TAKE PARTS" RULES
Some models have a lot of "don't XYZ" rules. When these rules are licitly given, I must respect them in any case of public model/edit request. This means that if you want an edit containing parts which have some of those "don't XYZ" rules on them, I won't release the edit as a freely downloadable model. In this case you must ask the model as a private edit, you have to accept to not redistribute it and you must accept to follow any derivative artwork rules put by the original authors. For private use I simply don't care about any "don't edit" rule, as i find them foolish, the same way I'd find foolish if a blacksmith had to question about the way I use a dagger, telling me "you cannot use this to cut tomatoes, you just can use it to cut potatoes". If you have any objections about this point of view of mine, no problem: just ask any other people to make your wanted model. World is big enough for all of us.
GENTLEMEN AGREEMENTS
The issue above includes the "redistribution issues". People are strange, I'm strange too. I cannot grant you that a day in the future I won't go mad for any reason and I'll decide to redistribute "your" model for free.
I obviously take care of my reputation as I don't like to pass as an untrustworthy people, so unless you do anything to make me
really
upset, you can be pretty sure I'll never do anything similar, but it's crucial that you understand this point. If you pay me to make an edit, the fact I give you a file containing the model's data and textures as an "exclusive" for your use,
it's a kind of gentlement agreement, not a contract, not a right you gain under a legal point of view
.
So giving commissions like these you must accept the (theorical) risk that the editor (me, in this case) could decide at any time to give out the model as a free downloadable content, regardless the fact that you have paid them (me, in this case) to get a private model.
GAME EXTRACTED ASSETS AND MODEL FORMAT CONVERSIONS
The guidelines exposed above must be applied expecially in the case the commissioned model contains game extracted parts (those commonly called "game rips"). I don't make game "rips", i.e. I don't directly extract any asset from videogames or other softwares to get working MMD models/parts, but I often use parts/models converted from other formats, like XPS/XnaLara. Most of these contents are "game rips".
You can read here my ideas about "game rips" reused in MMD and/or XPS/XnaLara, Gmod, SFM or any other animation/composing software:
[MMD/XNA] Game ripped models?
SAY AGAIN: WHAT YOU PAY FOR:
Above all in case of models/edits containing game extracted assets or parts from third party authors/editors, you should fully understand what you are paying for:
-
You're just paying for my work time
-
You're NOT buying a model nor its parts
-
You DON'T gain any copyright on the model nor on its parts
-
You DON'T gain the right to use the model in ANY commercial way
-
You are FULLY responsible for any improper or illegal use of the model
PAYMENTS
For public models the main form is a DA point donation
For private models the main form is a Paypal transaction
For multiple requests a partial advance payment is needed
The amount of payment is proportioned on the work time needed
____
QUICK QUESTIONS/ANSWERS:
Q: Do you make game rips? Can you extract this or that asset for me from this or that game?
A: NO. I'll only convert a "ripped" yet model into MMD format. You have to tell me where to find the model to be converted.

Q: Do you rig unrigged models?
A: NO. I'm still too newbie for this

Q: Do you make R18/NSFW models/edits/OCs?
A: YES, since I can do this without violating original authors' rules. Please, don't waste your (and my) time asking for R18/NSFW models/edits based upon model where the original authors have explicitly denied R18 contents.

Q: Do you make TDA edits?
A: GROAAANNNNN... please, no. I understand that TDA models are so popular and why. But it's stronger than me, really, I don't like to mess with all of TDA's rules (the original ones and the ones - often foolish - added by further editors), I don't like to mess with flames and rants every time anyone touches this or that particular TDA edit, and sincerely even if I appreciate the model's complexity, I definitively don't like it at all. I don't like its shapes, I don't like its looking, I don't like its face. Ask anyone other than me, please

Q: I am paying you, what the hell does it mean that I'm not buying anything?!
A: You're paying for my worktime. You're "hiring" me for my help in doing something that you can't or don't want to do by yourself. But anything I deliver you (unless I've modeled it from scratch) is not of my property, so it cannot be sold and you just cannot buy it as well. I just CANNOT sell you something I don't own, unless I've modeled it completely from scratch. I don't care if you've paid other people in the past and they have told you were buying a model: unless they had modeled from scratch (i.e. the were totally owners of the copyrights), they just made fun of you. But hey, the world is big enough. If you like being made fun, go and ask less honest editors to "sell" you what they don't own.