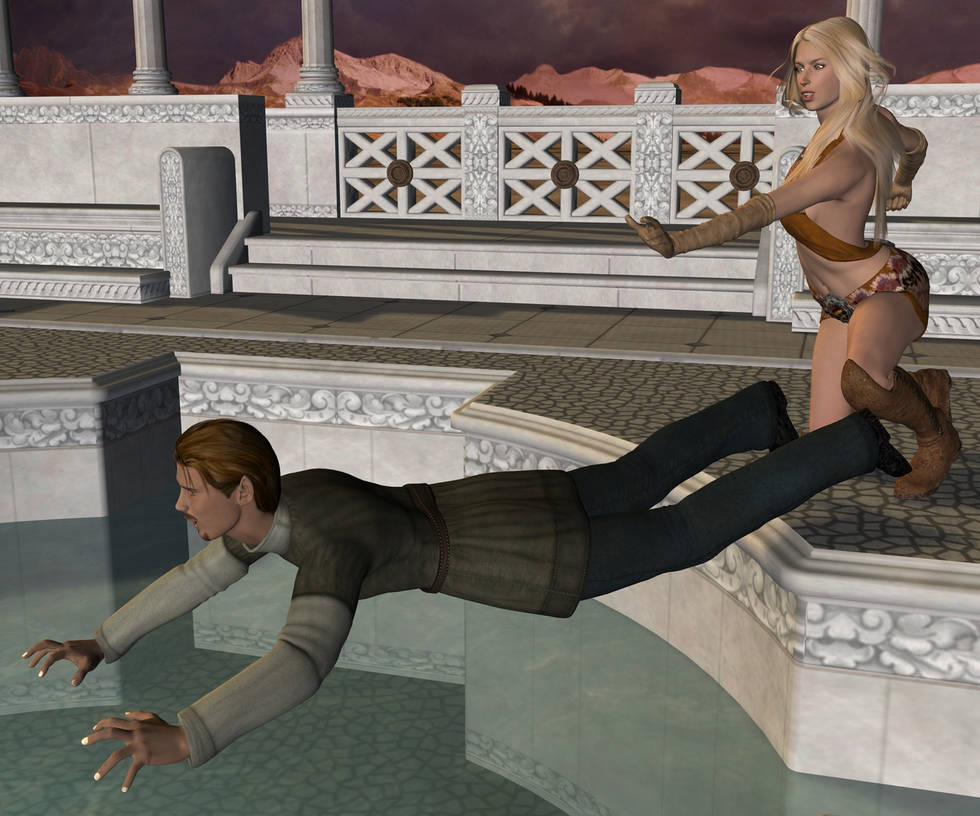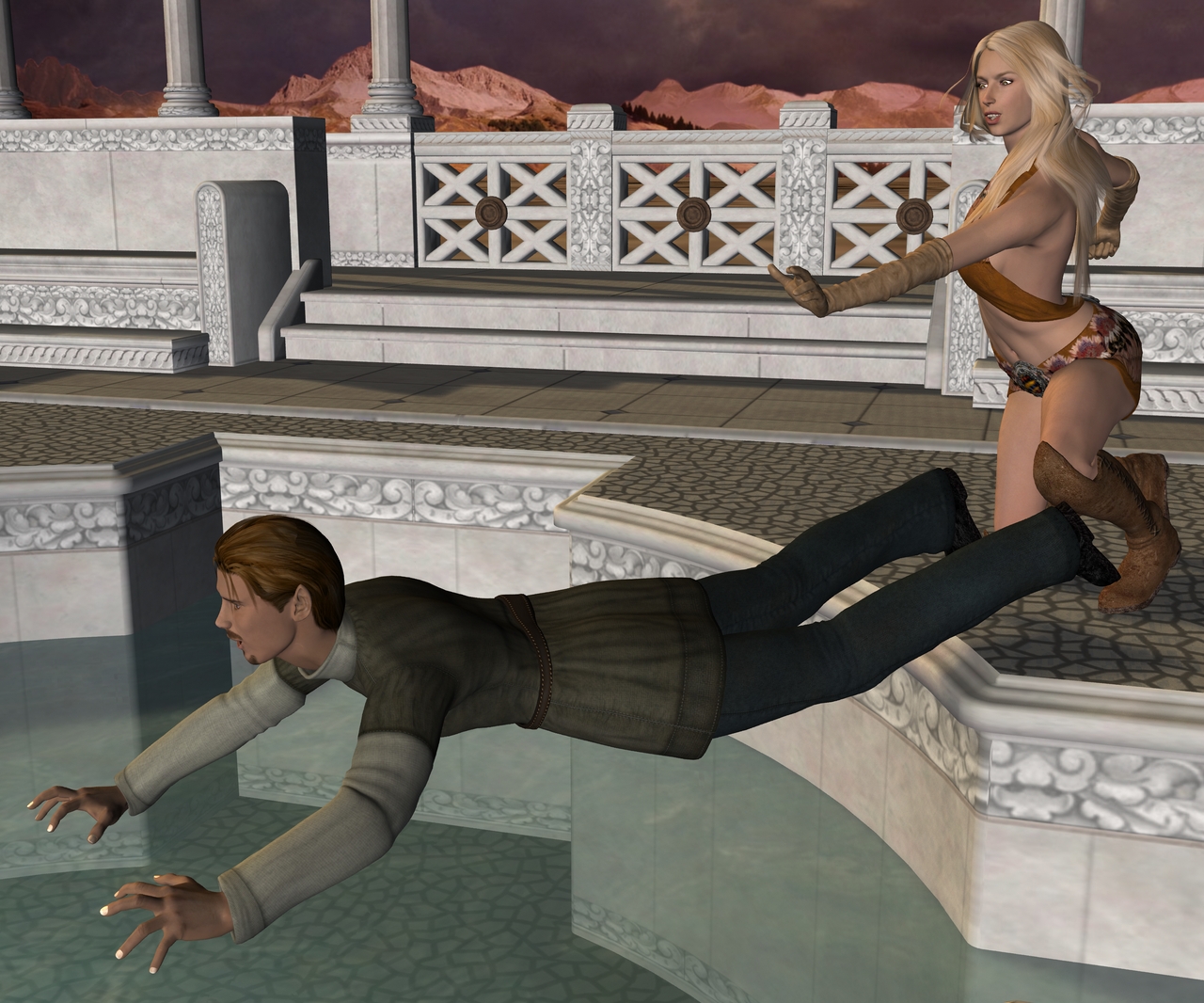 Watch
Sequel of "Enelya, Riveda and the pool 1"
[link]
Enelya pushes Riveda's back, to launch him into water

.
.
.
ENELYA NENLIN AERUIN & RIVEDA O'ZAIDAN
A short, relaxed moment between battles, massacres and diplomacy.. they visit a pool but it seems they're undecided on jumping or not..
Riveda: "Mayhaps, we could have a swim.."
Enelya: "Uh?.. Aye.. but...."
<she pushes his back>
Enelya: "... try by yourself, first!"
<splash!>