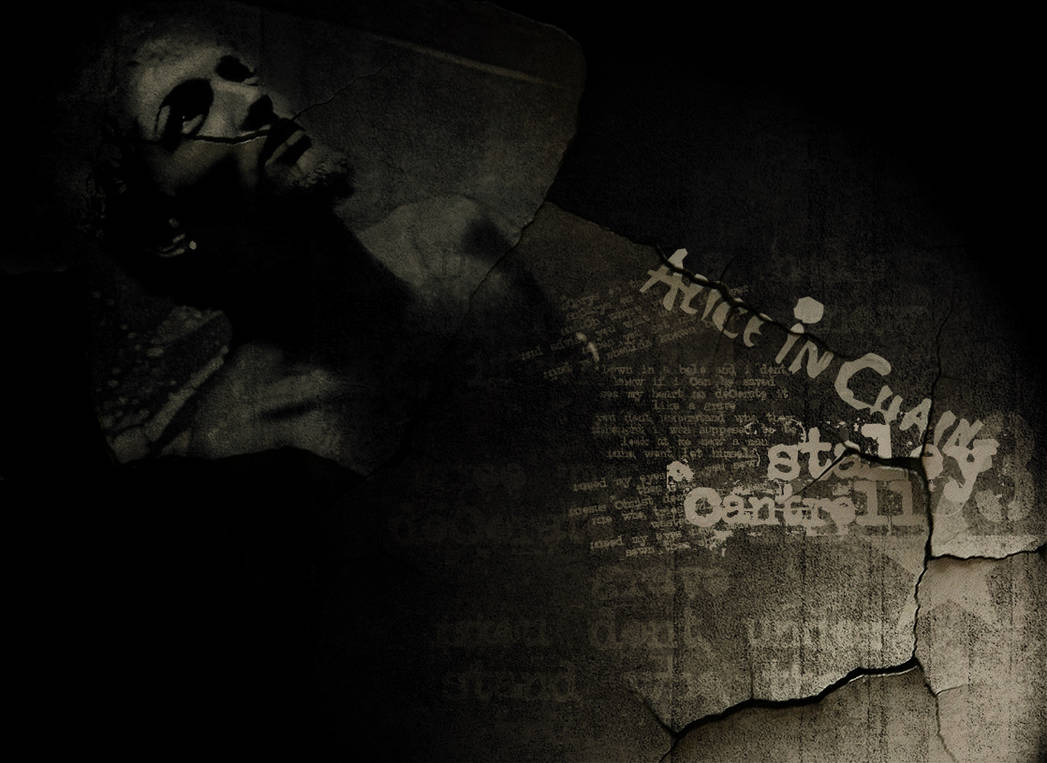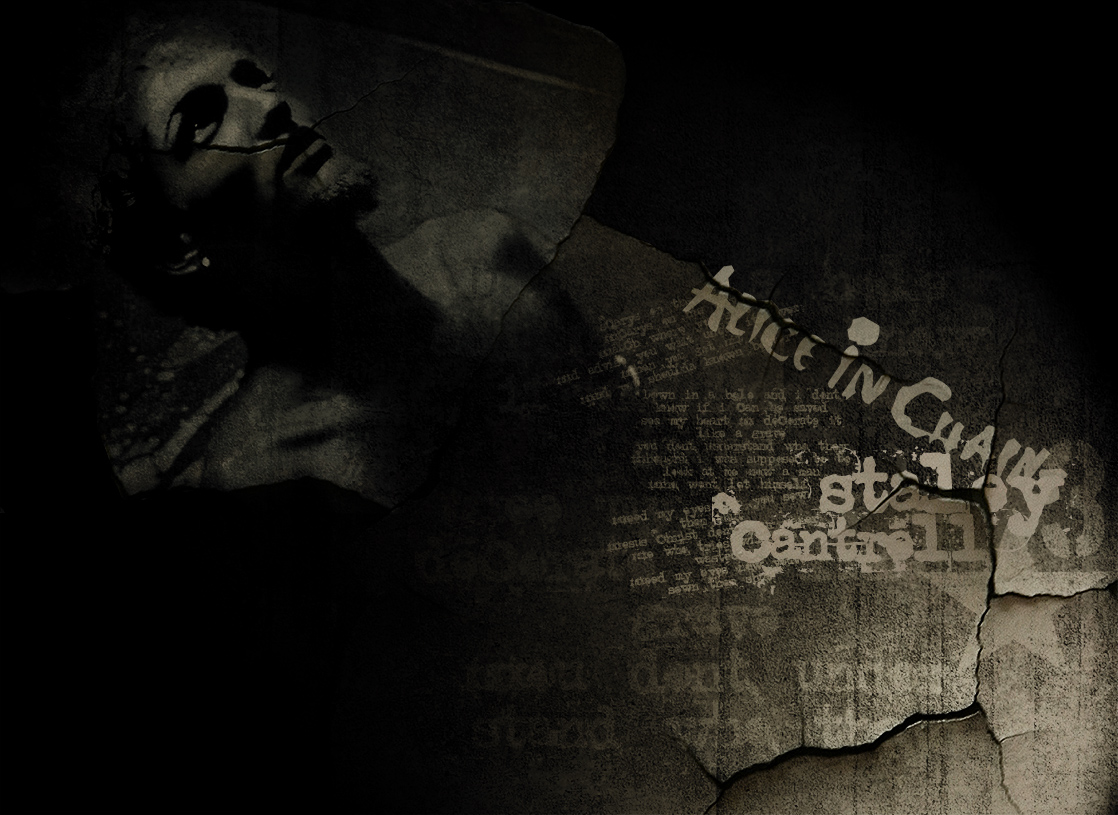 Watch
This is the third grunge poster, the other two being Pearl Jam
[link]
and Audioslave
[link]
Worked on this for over a week, around 100 layers in it. The text washed out in the BG is from 3 of their songs - Man in the Box, We Die Young and Down in a hole. The picture is from an album cover. The picture's of their vocalist, Layne Staley. He passed away in 2002, his vocals were f**cking brilliant.
Sources
Textures
Cracked Background - Resurgere
[link]
You must check out their gallery. All of the stock is quality.
Grunge Textures - Inwayne Stock
[link]
Fonts
dafont.com
----EDIT----
Reduced the dimensions for a better preview. Re-'Grunged' the background and added sharpness. Made the text a little less claustrophobic. Think it's looking better now.
-------------
Copyright Information : This is not an official Alice in Chains poster. The image used is from an album cover, and copyright of the image remains with the artist.
Textures and fonts have been used in strict guidance with their Usage Agreements (if any).
Feedback's always appreciated. Thanks.