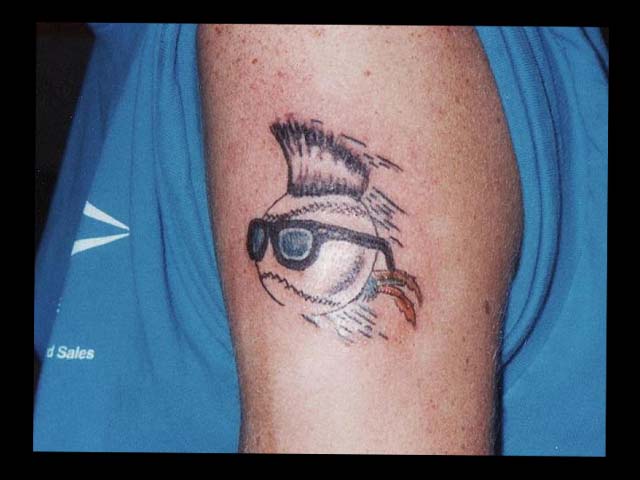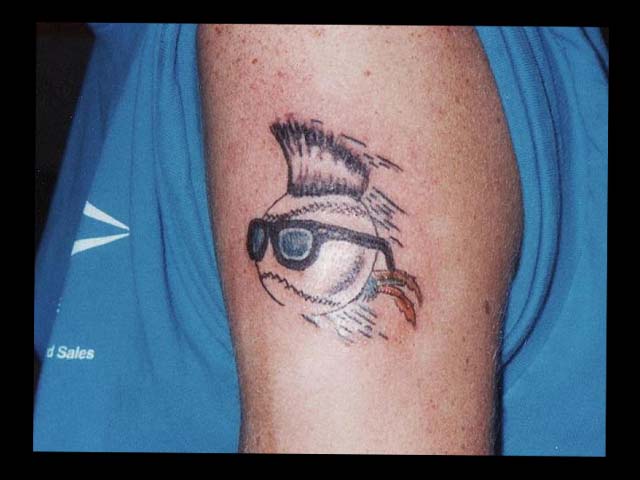 LOOK HOW FAST IT'S MOVING!!!!
This photo is from my first portfolio from when I started tattooing about 14 years ago. To see my work now click here -
[link]

is that why the back end is warped? lol j.k nah but its really awesome that u have these pictures man....funny how flash pieces are still almost the same.. except now with more stars.
Reply

Yeah a few stars in the "wind" might have fitted todays tattooing alot more, then everyone might have thought that was a homerun ball. LOL
Reply

It's moving so fast! aha I like it.

Reply