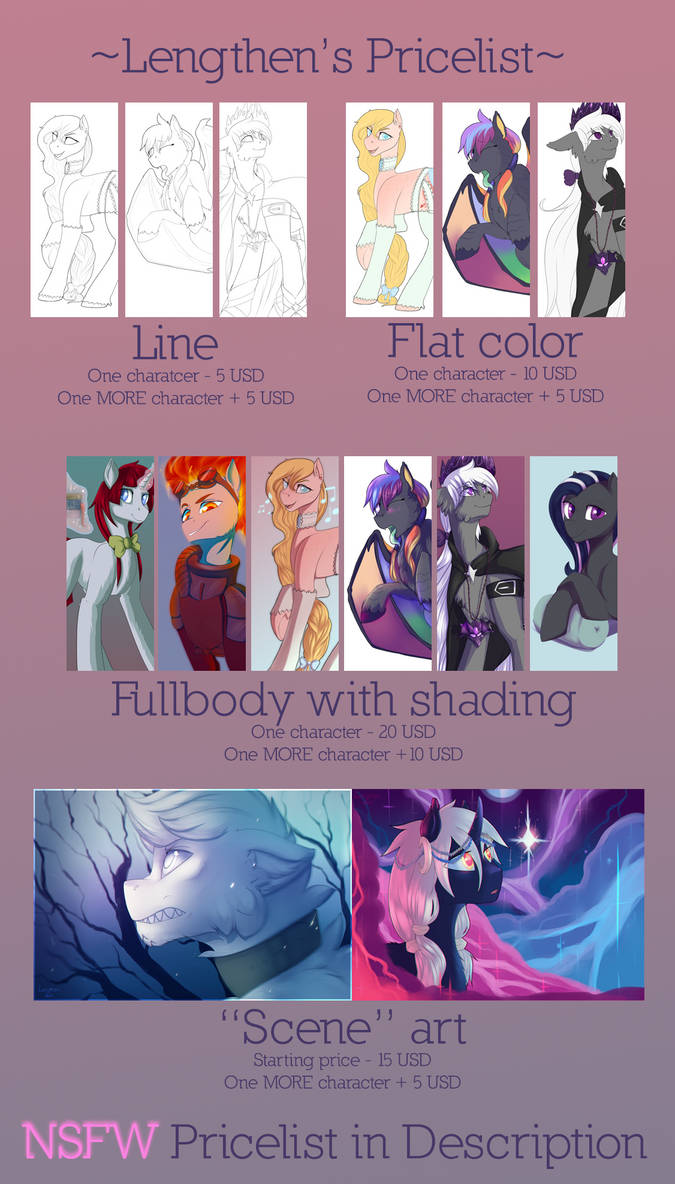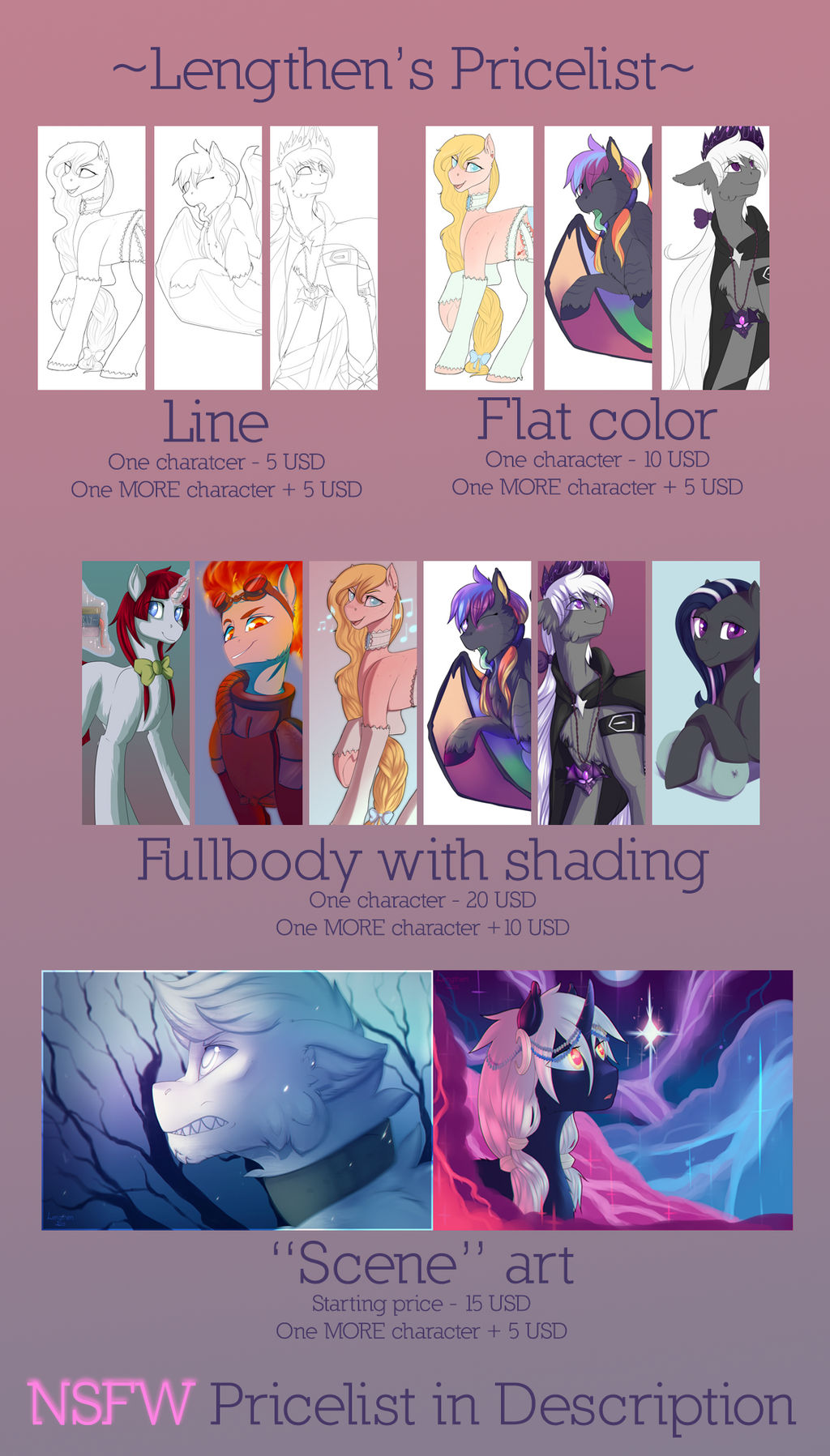 Watch
I change my pricelist (dont's worry - price is same!)
So, here is ToS (please read before note me about commission!)

Commission ToSCommission Terms of Service
WHAT I DON'T DRAW:
Hard architecture, some mechanism, humans
WHAT I WILL DRAW:
Porn (clop), guro, some fetishes (details are discussed with the customer),
anthro charatcters (not neko and etc), feral and fantasy creatures (including creatures from MLP) and of course ponies
EXTRA PAYMENT:
I will take i small amount for armor, weapon and some difficult clotches, armor and jewelery
PAYMENT:
FULL PAYMENT UP FRONT!
Payment by Paypal of with DA Points (for points a make widget)
TERMS OF USING ARTWORK:
I have FULLY RIGHTS to sumbit the artwork where I want, BUT if customer against it, he can pay a small amount (the amount being discussed with customer)
BY COMMISSIONING ME, YOU RECOGNIZE AND AGREE TO THIS TERMS OF SERVICE.
NSFW PRICELIST:
s2.uploads.ru/TRqjb.png
Portrait's and fullbody with BG are closed for some time, sorry! :c

how much for a nsfw commission? .w.
Reply

Hi!

1 character without BG - 20 USD
uploads.ru/29OuJ.jpg
uploads.ru/mulT7.png
2 characters without BG - 35 USD
uploads.ru/sYuRG.jpg
uploads.ru/r5wsQ.jpg
Detailed BG + 10-15 USD
uploads.ru/b6ZYr.png
uploads.ru/ZcF06.jpg
Also i draw halfbody, its cost 15 USD
uploads.ru/Fr9WX.jpg
If you have questions - feel free to ask

Reply

<3 imma see if i might get a nsfw done for my birthday next week~
Reply