Time for another issue of Feature O' Friends! This series is aimed at developing and nurturing community spirit by allowing members to suggest a friend to be featured in the next issue. Those who suggest a friend will also have their art featured as well.

How to Feature
Interested? Come on, we'd love to see who you're willing to suggest! But before you do any suggesting, here are some guidelines and steps you should take in order to participate.
First, think of a friend who you think deserves a feature, and write up to 5 sentences why you think your friend should be featured.
Choose two deviations from their gallery and paste the thumb codes of them here. Make sure to delete the last : from the thumb code so that it is easier for us to copy and paste.
Also include the thumb codes of two of your own artworks.
Submit your suggestion as a comment on this journal, and wait for you and your friend to be featured in the next issue.

While not necessary, feel free to use the form below upon suggesting (in case you feel confused about all of this):
I'm suggesting:
Username
[insert write up here]
Examples of their gallery: :thumb000000000 :thumb000000000
My work: :thumb000000000 :thumb000000000
---

eggbalm
I'm suggesting eggbalm. She's my best friend IRL that has only just joined deviantART and so naturally she's really unknown in our community. She's been around for me as a mentor-figure, helping me out with anatomy and composition- really a backstage figure behind my own big pieces. She deserves so much and so I just want to shine a light on this lovely artist for the world!

Friend's Works
Suggester's Works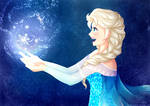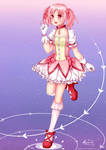 ---

N-a-v-r-a-s
I'd like to suggest my boyfriend,

N-a-v-r-a-s

. He started his adventure with art not so long ago, but is making really amazing improvements. I'd like to feature him because he needs some motivation and exposure, he is doing his best to improve but is greatly discouraged by the lack of feedback. Besides, his art has something to it - a soul on it's own and a great story behind every piece. He has a great ability to make the viewers connect with the world he creates and nurtures.
Friend's Works
:thumb482735059: :thumb469942928:
Suggester's Works
:thumb484750671:
---

Wesley-Souza
I'm suggesting@ Wesley-Souza. This is a my friend, good and talented man. His work is very interesting and emotional. I think that he deserves, that his work was rewarded.
Friend's Works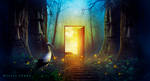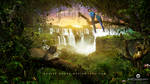 Suggester's Works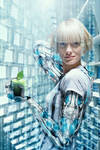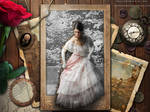 ---

Mitchera-Elroy
He's actually my brother, even though he feels like the greatest friend I ever had in my entire life. He makes amazing artwork! Which sadly doesn't get the views he REALLY deserves. He specializes in traditional manga artworks using graphite. It is an honour to feature my amazing brother. He has pretty good artworks you should check out!

Friend's Works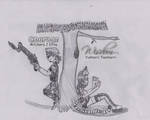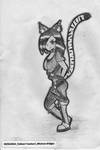 Suggester's Works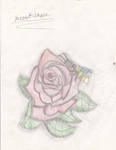 ---

Ayelk
She is so very talented! She has a colorful, cartoonish-like style and has a good eye for composition. She's been a deviant member for so long too, I'm really surprised she doesn't have more watchers. I really hope you consider featuring her. She could use some love.
Friend's Works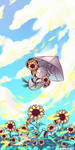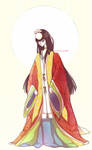 Suggester's Works
:thumb475581603: :thumb478571810:
---

Tajii-chan
I've been an avid watcher of Tajii-chan for years now and I'm often amazed at her awesome art. Aside from being an awesome artist she is also an awesome contest holder and a deviant with a kind heart. She is very generous in her comments and her art is always made with love. I mean just look at that TRADITIONAL colouring!
Friend's Works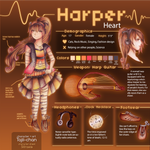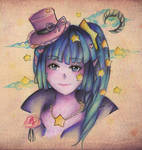 Suggester's Works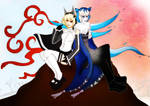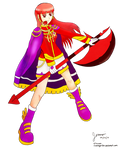 ---
That's it for this week quys! Beautiful artworks, as always! Keep up the good work!