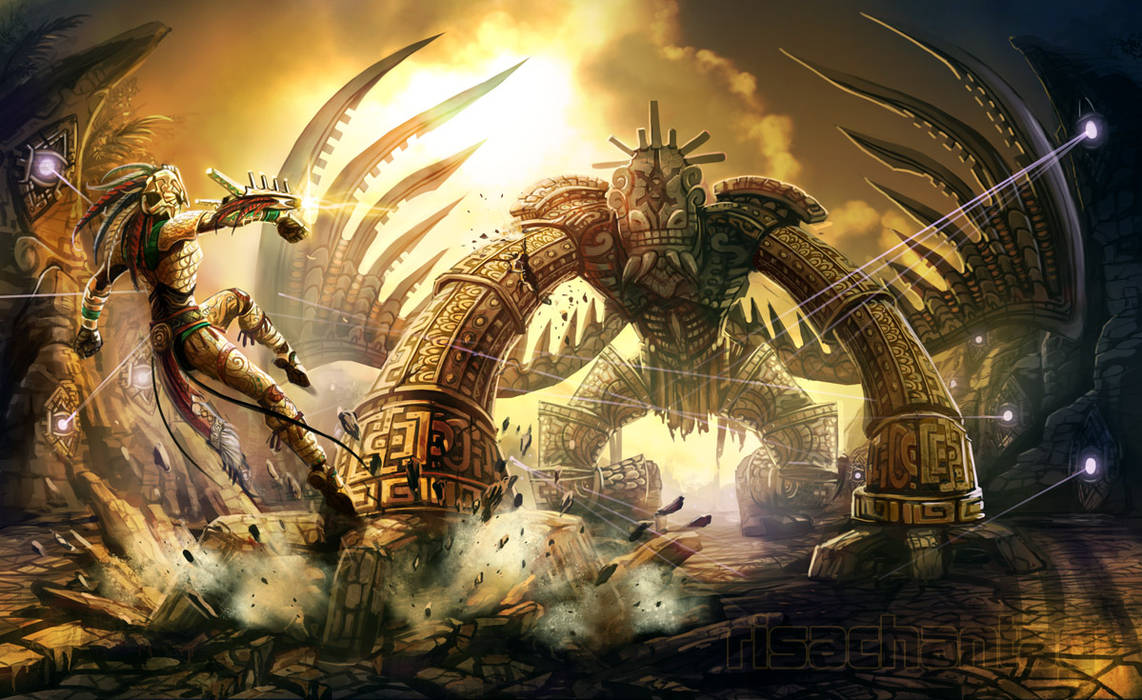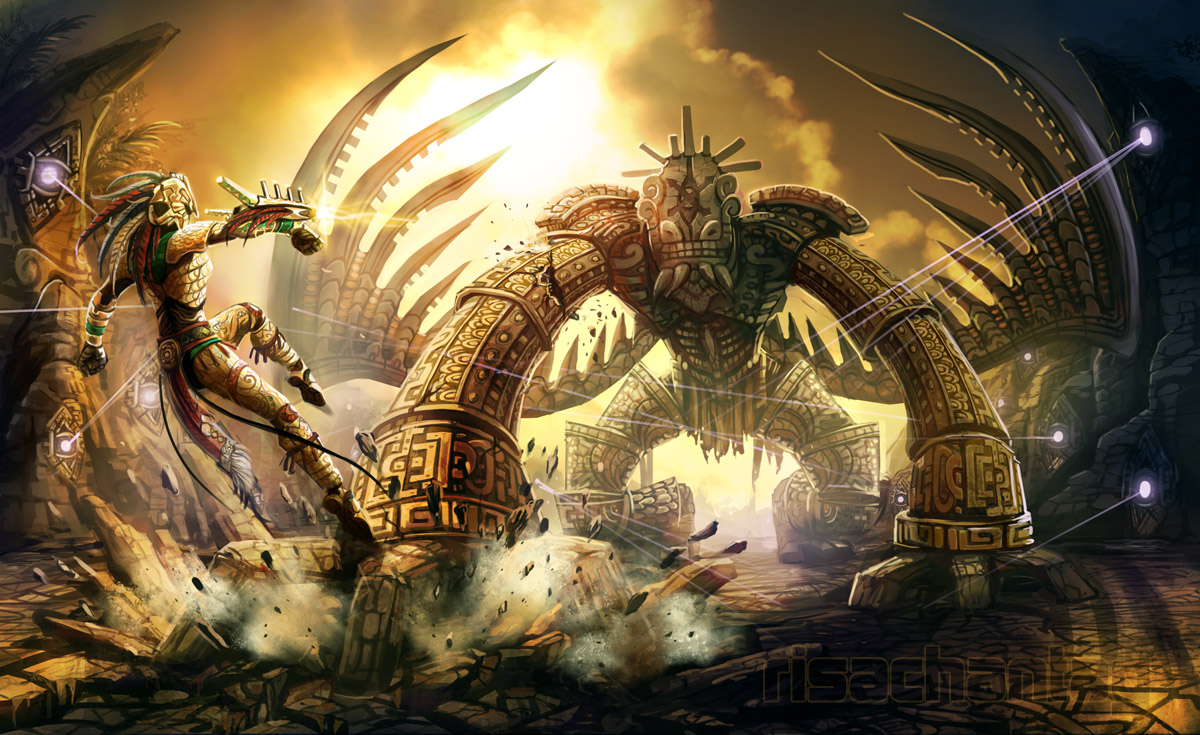 Watch
Prints available on Zazzle from $10
Monster design is fun.

I've been playing around with the idea of monsters with some form of disability. This one's blind, but can locate things when the lights from each of the eye symbols in the rock lock onto a target.
Lots of reference to Mayan and Incan art styles in this one.
Time: About 10 hours
Tools: Photoshop CS3 & Wacom Graphire Tablet
Epic i the first word that comes to mind when looking at this piece!!

It had a real strong 'concept artwork' feel to it all and would not look out of place in a future game as a boss fight scene! The art direction is superb as the mayan/inca look is definitely evident everywhere; the monster, the warrior and even the environment. The moody yet bright lighting adds to the whole atmosphere of the scenario and the bright lights emitting from the eye symbols give the whole piece a mysterious feel to it!
Only minor niggle is the monster seems to be a little too static after having just lain a heavy blow to the ground in an attempt to hit the hero. Just some sort detail on his body showing effort/movement could have helped. Ah well, it doesn't matter much because this piece of work truly is amazing, farr better than anything i could ever do!
The Artist thought this was FAIR
93 out of 95 deviants thought this was fair.