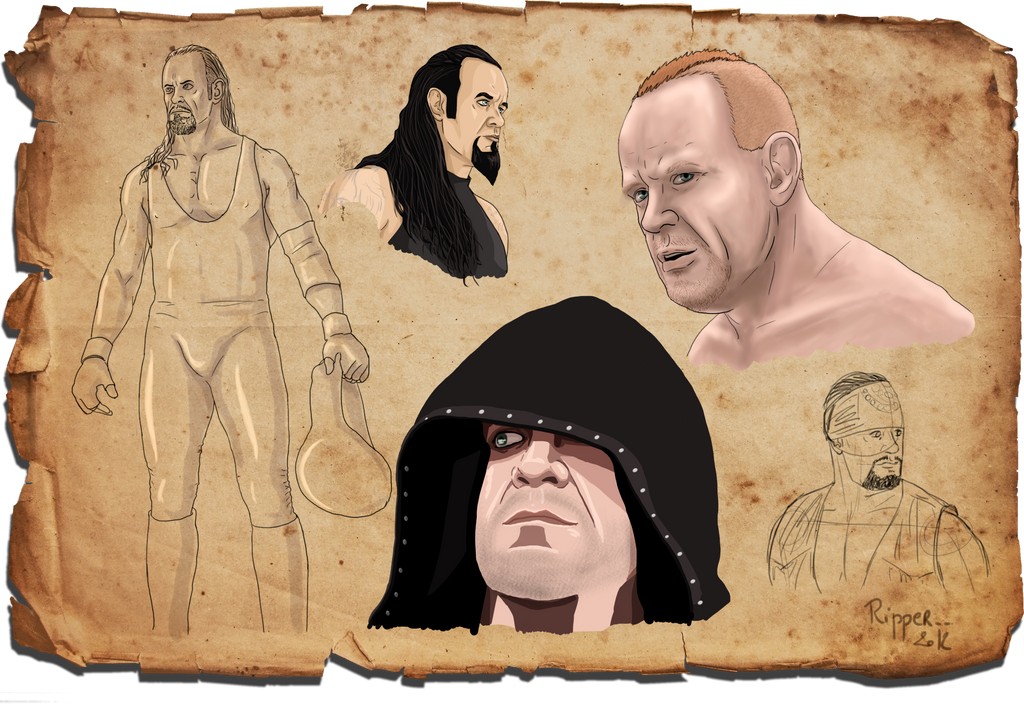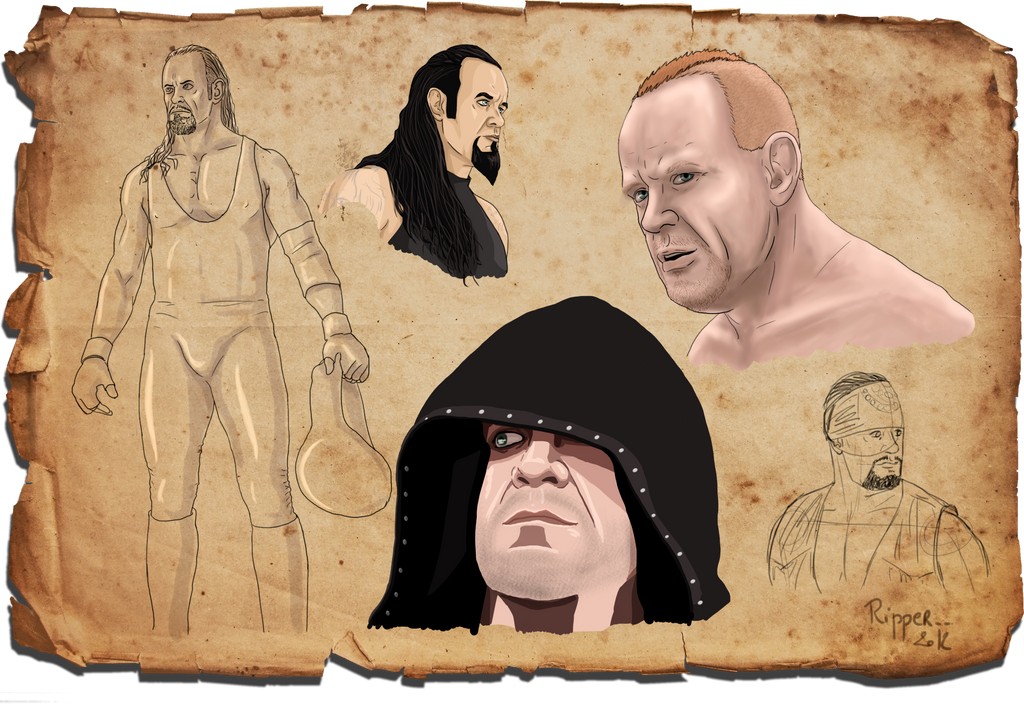 Watch
Phew

This took loooooong

5 Takers with different styles for your enjoyment

I hope you like.
Lemme know what you think of it ?
Credit :
Parchment ->
[link]
I'm really liking the realistic style you use in your art. The thin lines don't pull too much attention away from the realistic color and shading and give it a nice crisp look.

For the full body line art it would be nice if you added a little more detail to the belt. It took me a moment to figure out it was the wrestling belt. I'd also add some shading to the hood on the middle bottom. It would help pull the piece together more if the shading were used throughout.

I think overall my favorits are the top middle and the bottom right (bust).
The Artist thought this was FAIR
1 out of 1 deviants thought this was fair.