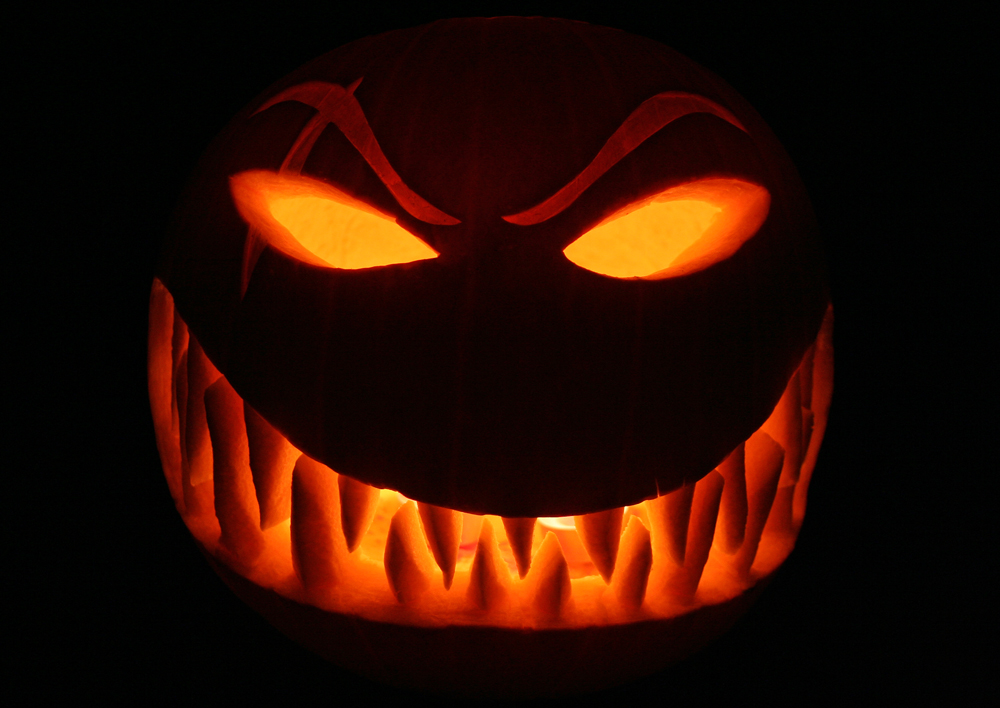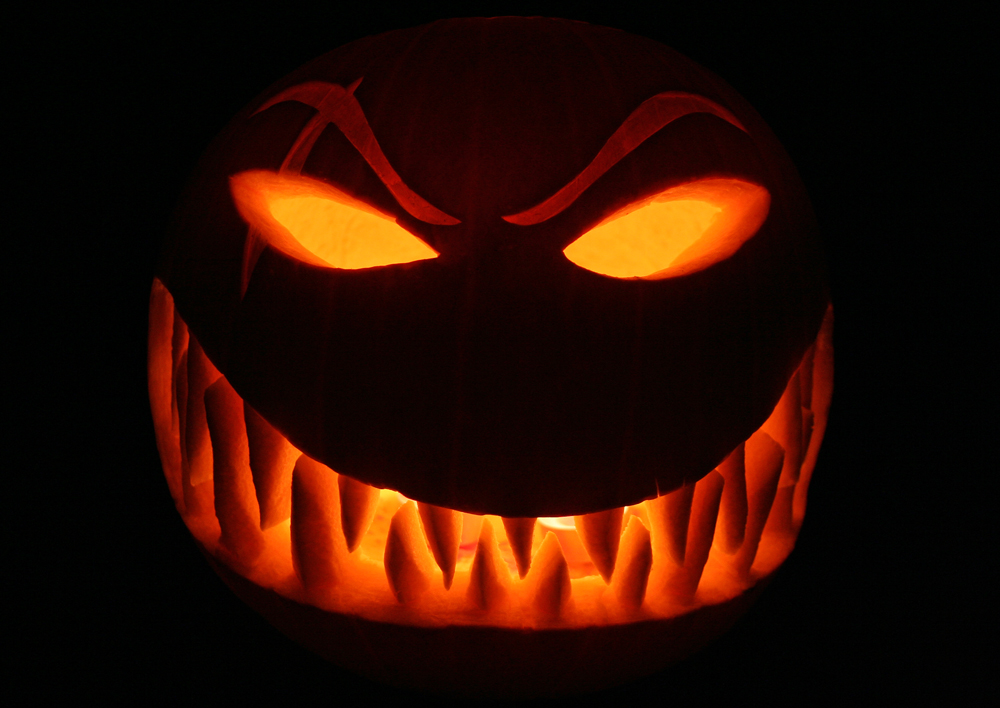 Watch
another picture of my wicked looking pumpkin this time a shot from the front i cant decide which makes him look the most evil so im putting both picture on

here is the other picture >>
[link]

AHHHHHHHHHHHHHHHHHHHHHHHHHHHHHHHHHHHHHHH HHHHHHHHHHHHHHHHHHHHHH

he's scary : (
Reply

This looks like The Boogey Man from Nightmare before Christmas!
Reply

cool

what does he look like i was trying to find a picture but i cant find one ive not seen that film since i was a kid so i cant remember who any of them are apart from jack

Reply

AWESOMENESS!!! He is more awesome then wicked! He rocks! I love carving pumpkins! My last one last year took over 2 1/2 hours to do, its in my scraps somewhere, its a pirate

This is sweet though!
Reply

hehe thanks

its meant to be wicked asin evil

this is my first pumpkin carving it was quite fun i think im going to do another this week
Reply

you haven't carved pumpkins before? I do it every year! so much fun

I think I found the design I am going to use this year but not sure yet, have to wait till I actually see the pumpkin I will carve it on

And he isn't evil, he's cute

Reply

aw no pumpkins cant b cute they gotta b evil lol ive got another pumpkin quite a big one but i dunno what to carv on this one
Reply

lol i posted a scrap of my pumpkin i carved yesterday, its cute lol

i love cute pumpkins cuz the scary ones take forever lol

as it is i broke two carving tools last night doing this one lol

well what did you carve on the other one

Reply