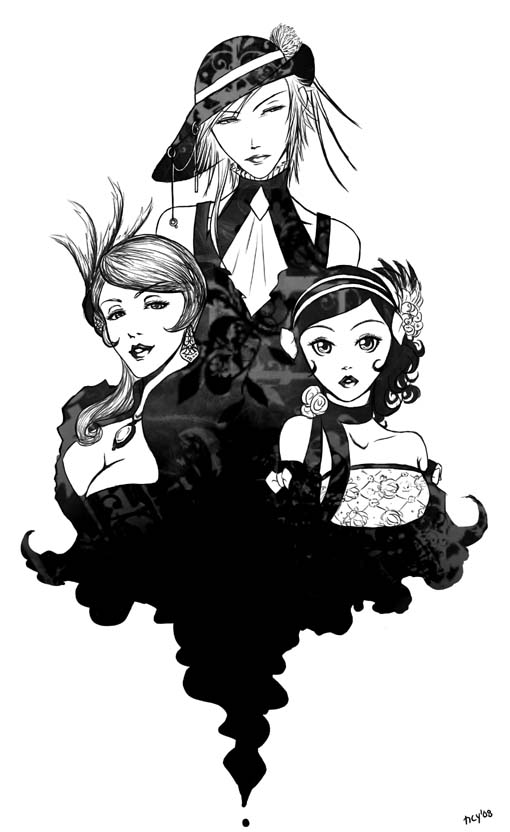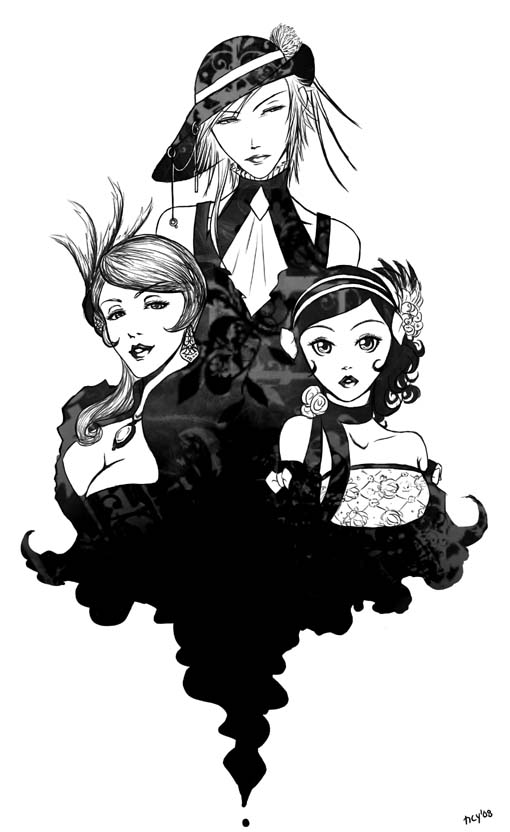 Watch
thought i should update something rather than kiribans, hahaha. had been messing around with this for some time and decided to finish it yesterday when i was supposed to be doing some homework, hahaha *cough, cough*.
sketched on sketchbook, scanned, inked, and various brushes inlaid by way of photoshop. they're all ladies, yeah?
dood, spring is obviously here. that means turning the clock forward. boo.