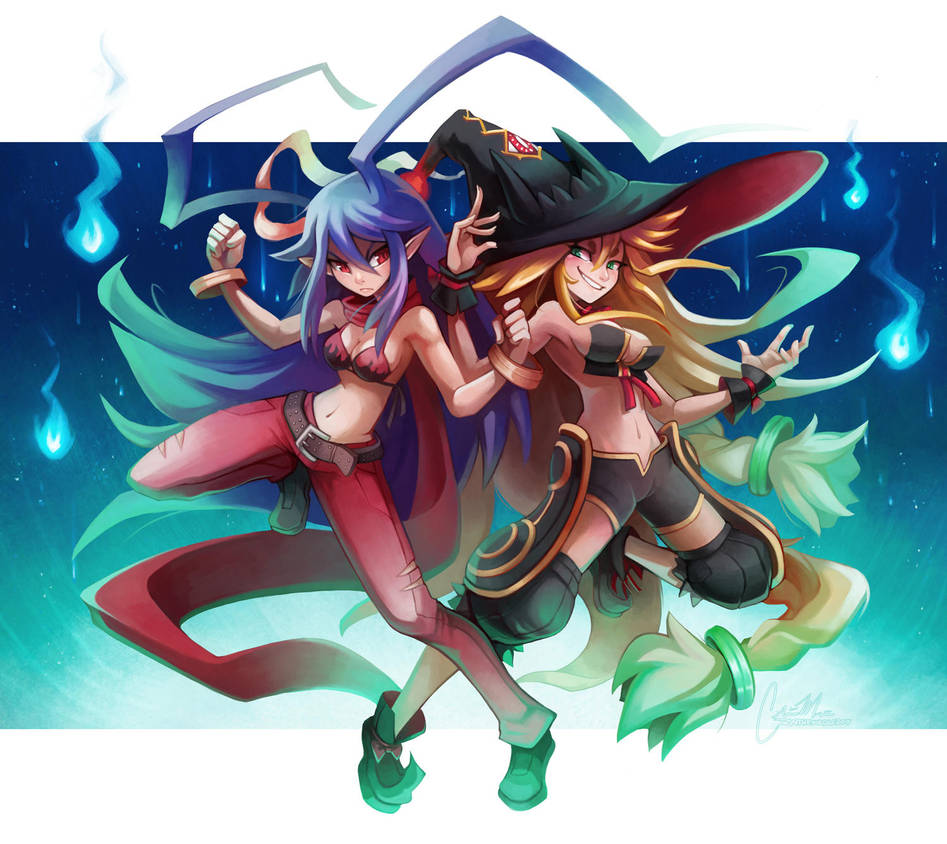 Commission for waffler! Please do not use or repost, as it is for use by Waffler only!

Female Laharl and Metallia. I honestly haven't played Disgaea yet so please forgive me if I screwed anything up? Hope you guys like it!

Reply

Reply

awesome! i love their outfit! and that shading is lovely!
Reply

"Flashy" outfit heh?

Reply