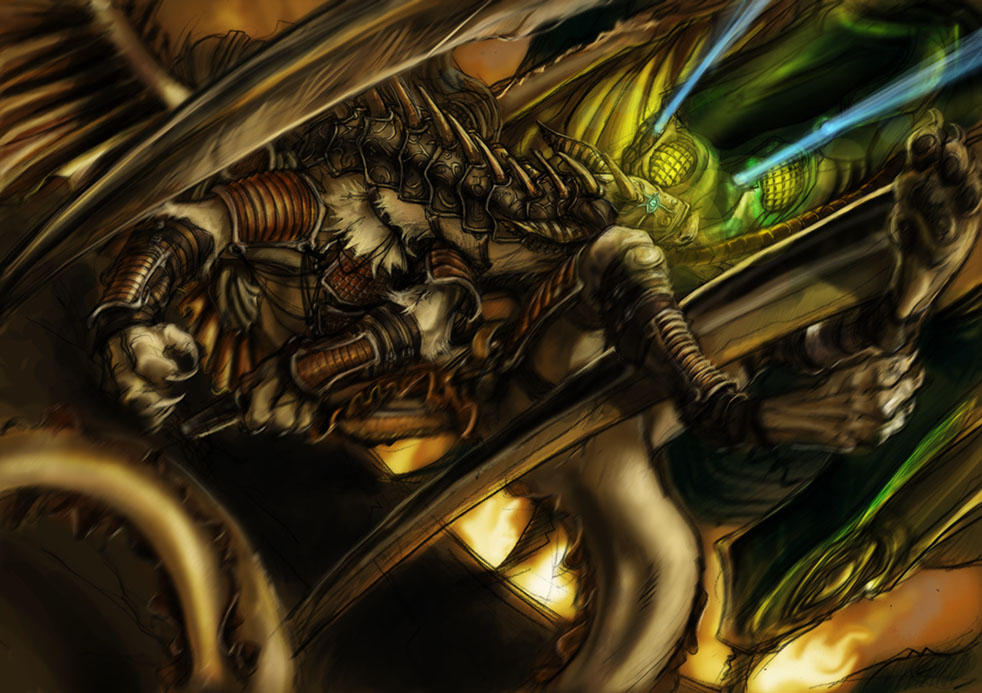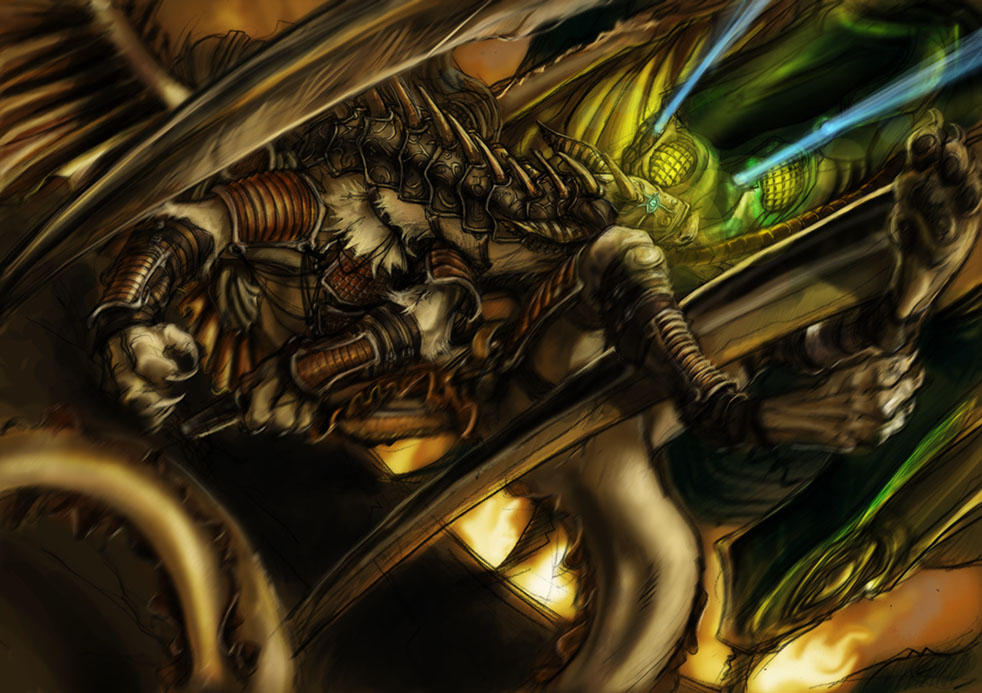 Watch
Sir Merlot de Jennadelle . (Copyright by Miss
who did so many pretty dragons )
*quelle belle créature T____T*
Oui mon mecha ressemble à une vieille chaudière au design des années 80 -_-" (XD)
I'm not surprise that some people have some troubles to understand that drawing ... That's normal. When you see a movie and you push one "pause" during an violent action (a battle for example XD) you can't understand and recognize all forms because of the flur and the crossing members + the camera placement ) .
So I will explain (I will try )
heads ;
the insect mecha eyes are yellow it have 3 "eyes" (you can see only 2 ) and it have a long thornbush which the extremity is planted on the "wall" .... Merlot's head is just near the insect's head.
You can't see Merlot's "real" eyes because of his head's position , but you can see that blu eye ( oeil bleu) who is placed on his front (like a cyclop )
This his a view partialy from under
If you want to understand where are placed his members you have to see him in small size . The flur have not that dizzy effect and also look at the jennadelle drawing I 've linked for recognize Merlot's form (he have a particular anatomy...Perfect anatomy for me

______

)
And.. the insect mecha have to member like the pokemon scizor (thanks Chame XD)
you can see them easy I think

Hope now that's clearer for you . ( ahem ..If you've understood what I told you ¨¨")