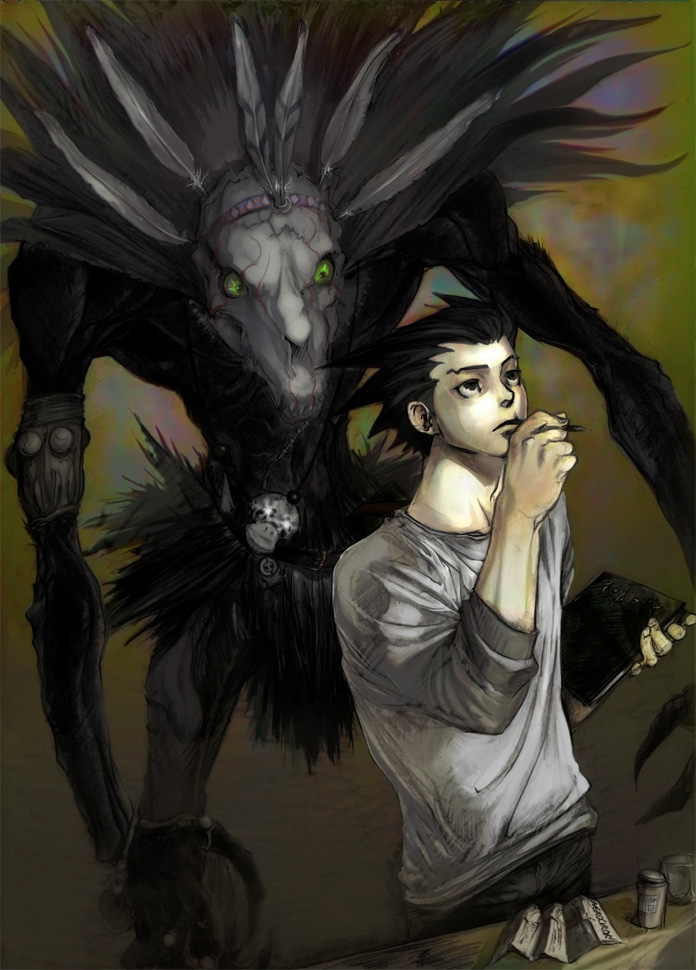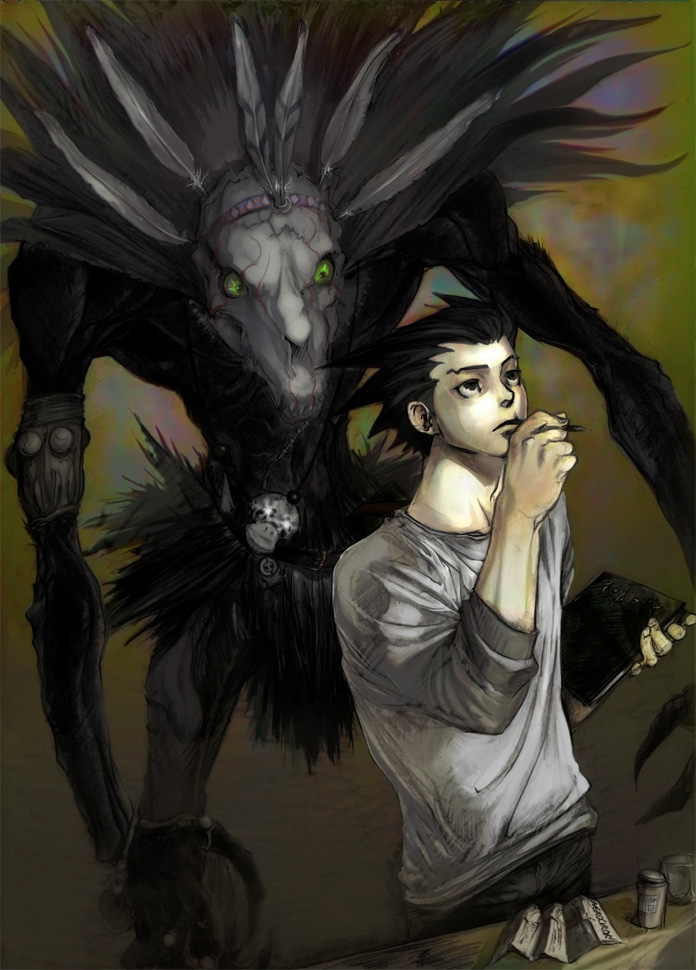 Watch
A mixing of Death Note and Phoenix Wright.
I had a silly story in mind when I drew that, so do not bother to wonder what happens in this pict.
If someone is interested to know who 're my prefered characters you can click in this
[link]
.
(A dans un an! XD)
Edit:
Phoenix does not know anything about what he has on his hand. (Nor would he believes the gibberish of rules written in their). To him it is just a note book with empty pages that can be used to write his shopping lists for instance. <.<
Maybe all the tomatoes of the planet will die of heart attack.