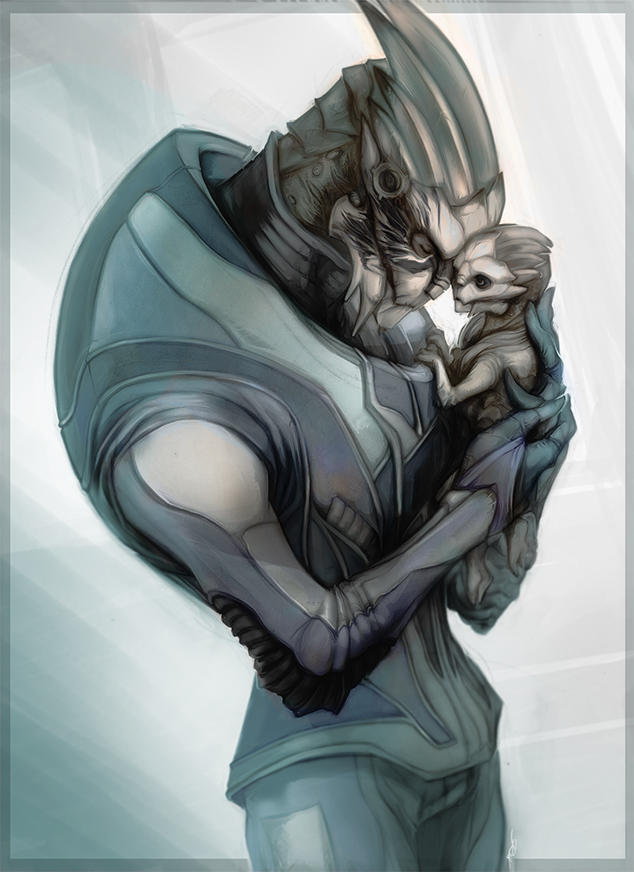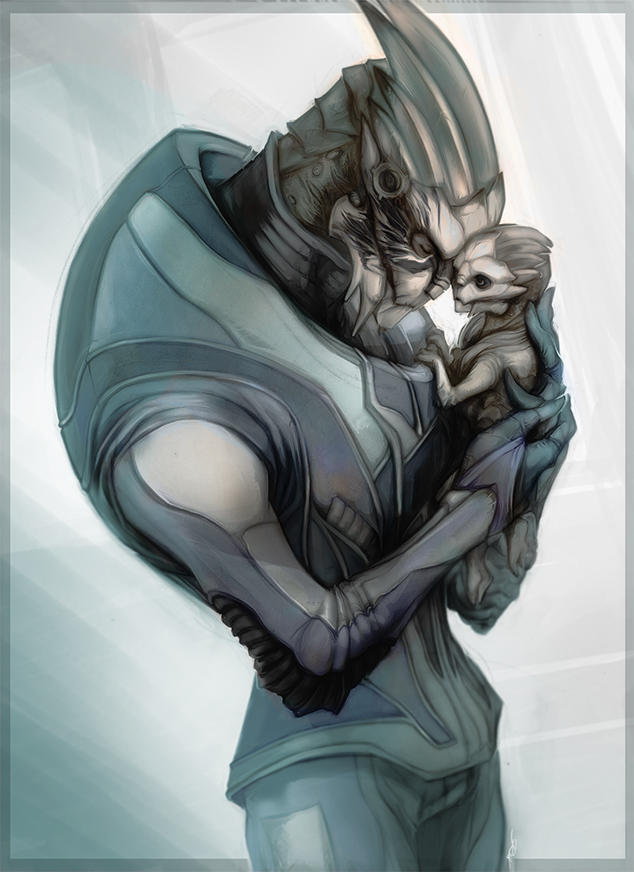 Watch
That is having a reach is useful for |D

Yes an other Garrus added in DA. But this time he is neither represented being awesome in battle neither represented being awesome using his reach-on-your-Shepard. XD
He is just a simple but good father.
If the official design of female Turian was planned to appear I would have try to illustrate how I imagine his partner but nah, no female will come for ME3 I 'm affraid. |D
(Indeed Bioware staff is too scared to affraid or disappoint his ME fans it seems.)

copyright stuff: Bioware

P.S: Couldn't find a "fanart" catégorie.