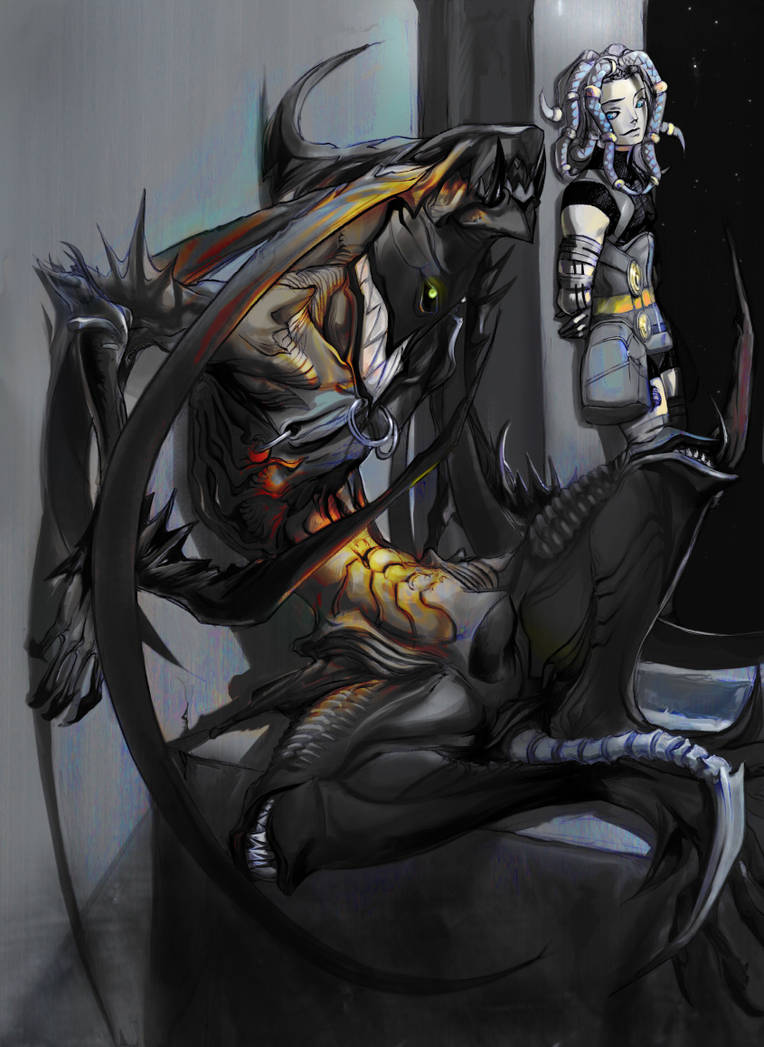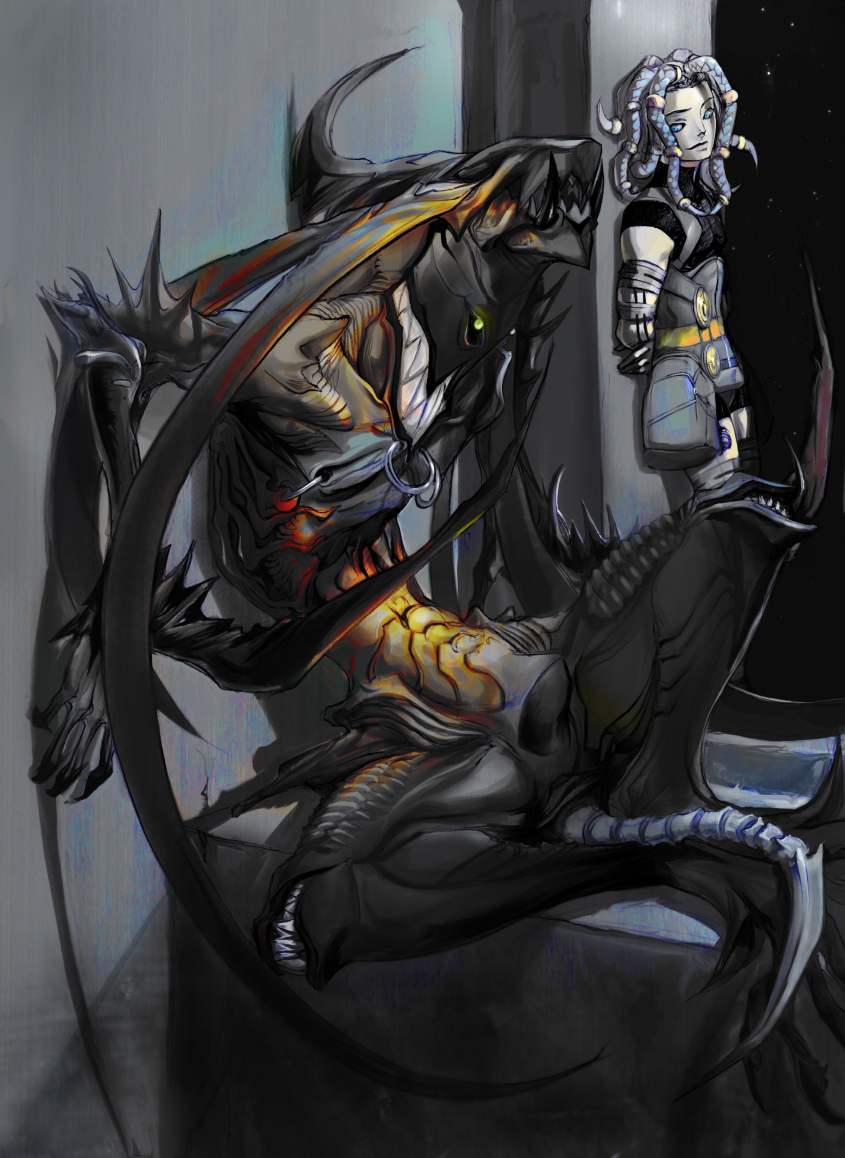 Watch
"Au clair de la Lune" is a song for child.

This art is a half "fanart" for Cielo (the odd looking Jamaican human).

The demon you see is called Mahisha (for the few ones who knows her , it's Elektra inner demon XD) , a male Hindu bruiser polymorph demon I created by following the design that Kaneko gave to each of his Hindu demons (for DDS).