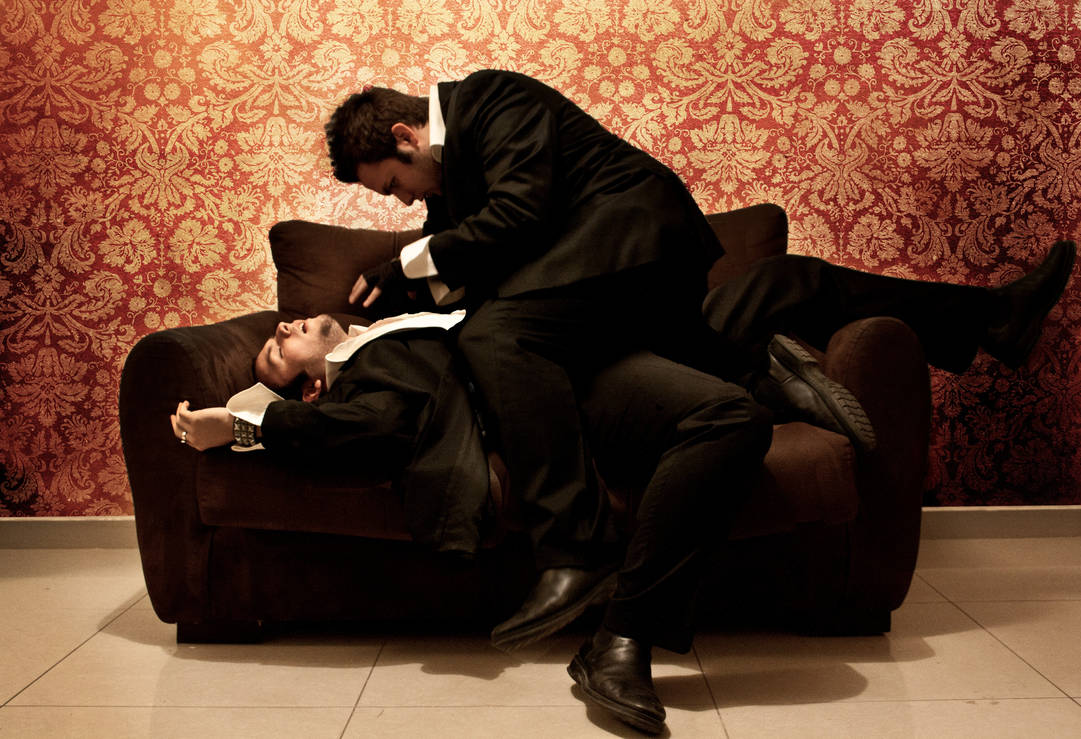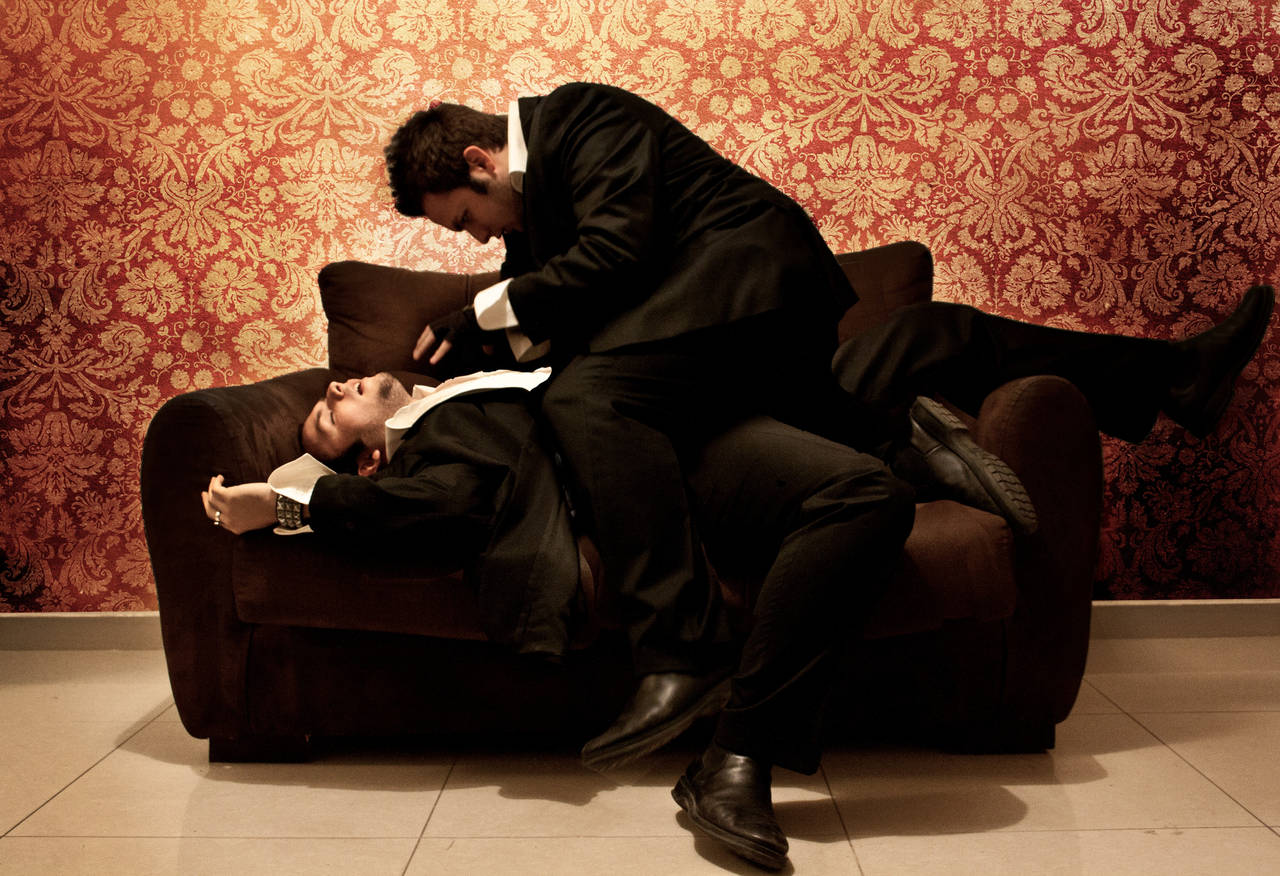 Watch
"Abuse / Satisfaction"
Notes about the artwork:
Both models are the same person, me.
The wallpaper is all computer generated. The original wall is a blank white wall.
The meaning is up for interpretation. I have a meaning in mind but I want you to find your own meanings from this artwork.
Featured at:
purpelblur.deviantart.com/jour…
by PurpelBlur, THANK YOU!
More Art from RINOTHEBOUNCER :
I think its safe to say that this is quite interesting. i tool my time trying to think of what i was going to say about this because although i like it, i didnt know what to say.
Firstly, i like the colours that were used. The background is vibrant and has a textured feel to it but does not draw away from the subjects. The brown chair fits in with the red/gold and seems to mellow the angry reds a bit.
Abuse/satisfaction is an unusual theme to pick but i can definately see it coming out in the photo. there is a kind of tension between the two, which you can pick up from the way they are positioning themselves but there is also that "satisfaction" coming through especially from the person laying down, not only from the facial expresion but the way the legs are opened and the hand grasping the arm of the chair.
It also definately fits in with your high society collection. the royal feel to this picture comes from the wallpaper and the suits and the well groomed subjects.
5 stars

The Artist thought this was FAIR
6 out of 6 deviants thought this was fair.