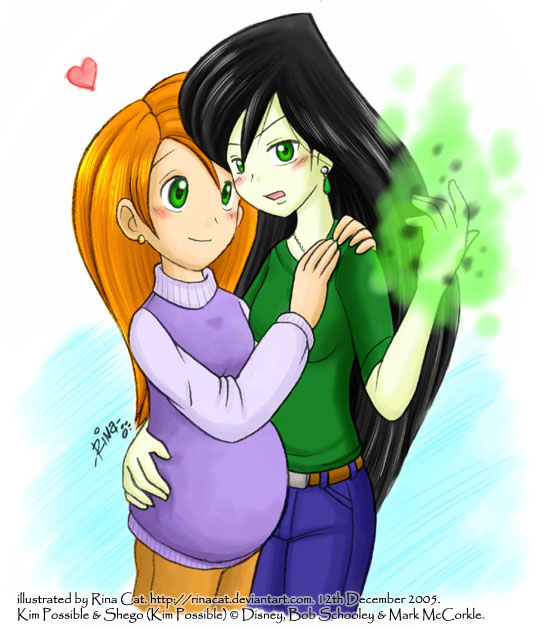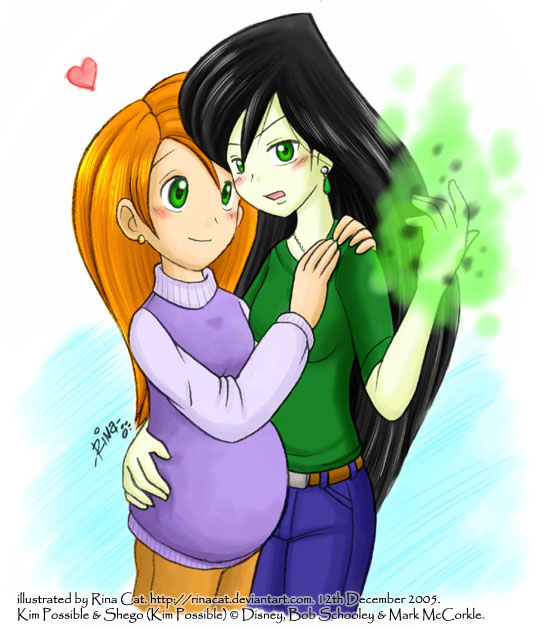 Watch
Now, before you go leave a comment asking how Kim got pregnant in this pic and why is Shego acting so protective towards her, read the fic that inspires me to draw this.
There are two reasons I drew this:
1) It was inspired by
NoDrogs
's Kim/Shego fanfic called
A Small Possibility
. Summary: After Kim got shot by Drakken's invention, Shego wanted to help...
2) It was a challenge issued by the author of that very same fanfic.
See the
penciled version here
.
Kim Possible & Shego (Kim Possible) © Disney, Bob Schooley & Mark McCorkle.