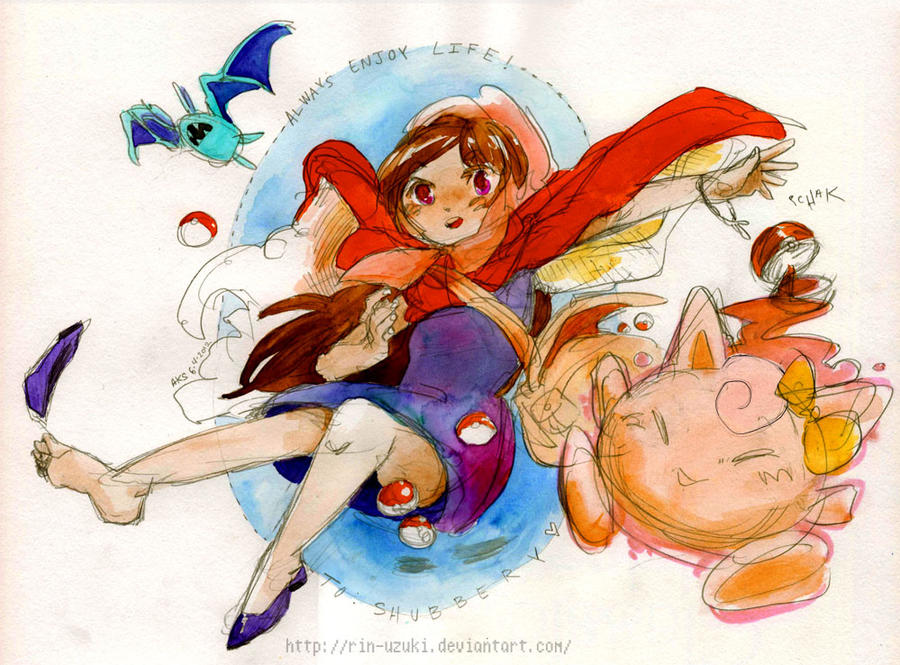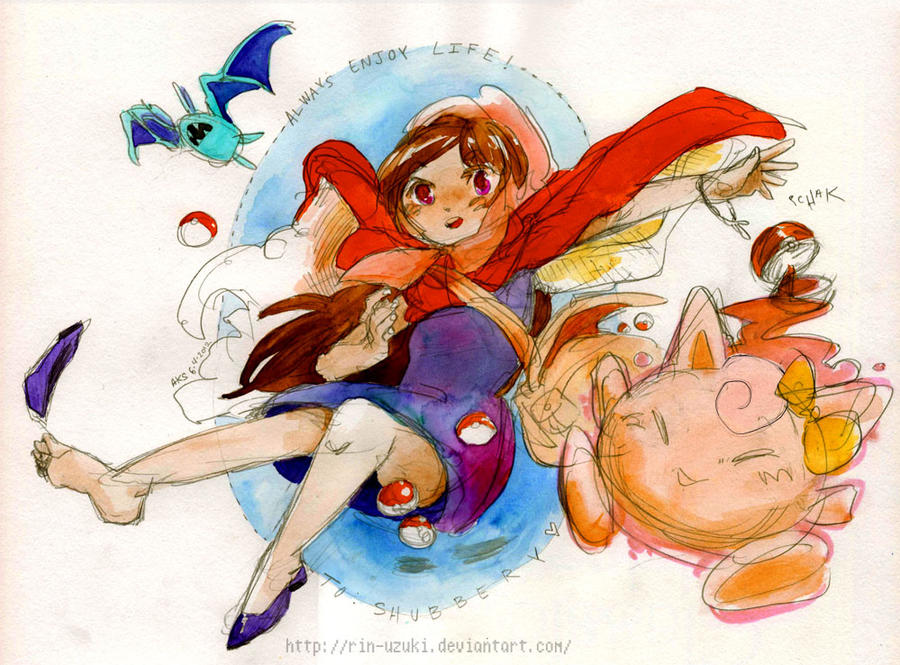 Watch
tumblr post
, for those who like that sort of thing!
SHUBBS THIS IS FOR YOU
one of the cutest artists on this whole site--go check her out!!!
I know I was all hyped up about mailing a painting to you, but I think I'm going to be greedy and keep this one! (Even though I already made it out to you, haha)
I was working without references, so I totally forgot that jumpluff fellow! (is he the evolution of hophip?) And I forgot Jigglypuff's swirl, somehow, so I tried to add it in using PS...
materials: cheap wc paper, 0.5 mechanical pencil, prang & nico watercolors, scanner, photoshop... and YOU!
haha, I thought this was possibly the cutest thing I had ever drawn, inspired by Shubb's brilliance, but when I showed it to Matt, his response was "? It looks like your usual style..."