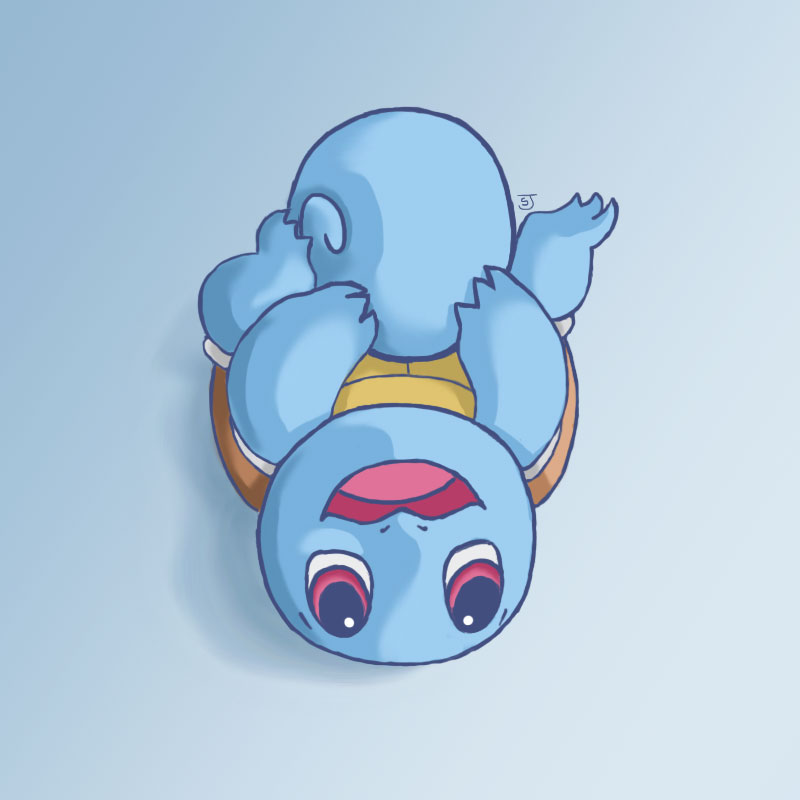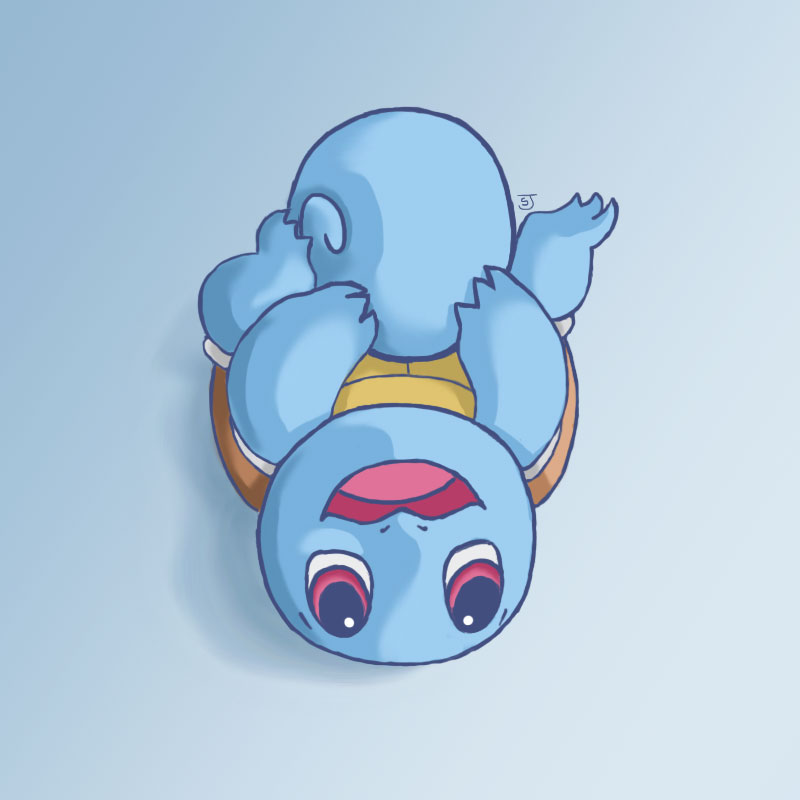 Watch
You know, there are a few interesting things I do when coloring digital pieces. One example is the way I apply base color. Basically, instead of taking the easy route and using my paint bucket tool to fill in large areas, I manually apply the color with my paintbrush tool. Why? Well, because, to do it otherwise just feels so... cheap! I honestly like the process of "coloring inside the lines" and so I take the extra time to do it. I did try just slapping the color down with my paint bucket tool for a while, but that took all the fun out of it! Hmm. I feel a little weird now. But that's okay.

I was thinking a lot about my friend

while making this, mostly because he seems to like Squirtle (and Squirtle's evolutions) so much. So, I guess, this is dedicated to him!

Anyway, this is Squirtle looking all cute and cuddly and playing with his big tail. I guess there isn't much more to say than that!
For Pokemonathon:
[link]