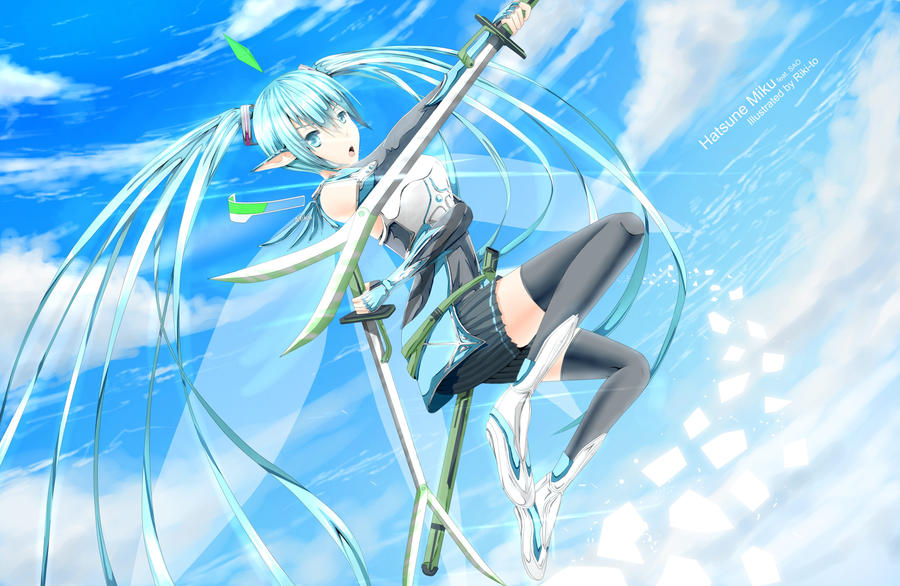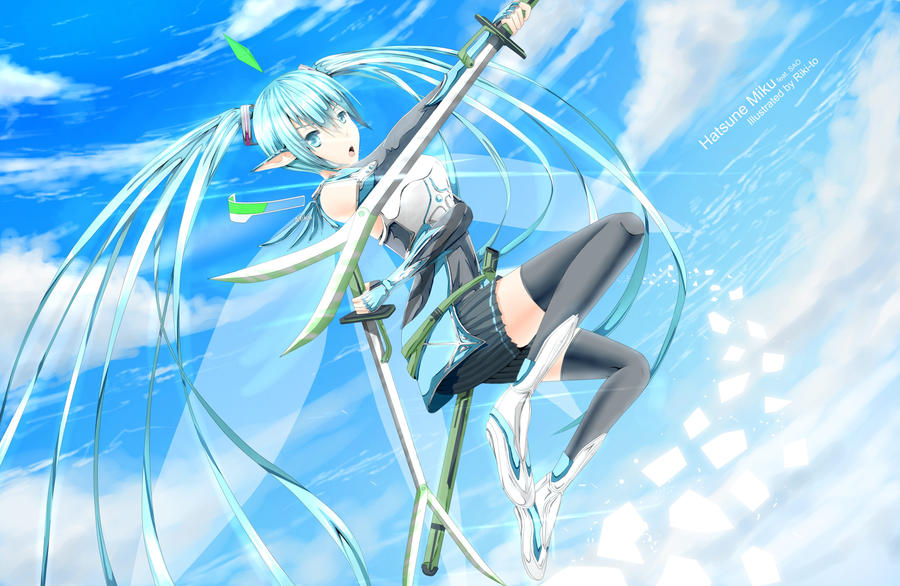 Watch
Hatsune Miku feat. ALO (Alfheim Online)
[Sword Art Online : 2nd arc : Fairy Dance]
don't know if ALO have the sam hp bar with SAO,so if there's a mistake i apologize~
i'm still practicing on drawing sky,so it's not good~
Note :
Please zoom in to see the high res [HD]
cos the thumbnail is broken.thank you :3
============================================
©Riki-to Illustration
©2012
this work is done well with how the lighting and color contrast fit to the page. it also reflects both worlds of vocaloid and swordart online with the vocaloid being the famous pop star Miku hetsune and the classic leek looking sword and the color combination. and the sword art online having the armor dual swords and the computerized game look like the anime. the coloring and shading of the over all piece gives it as a glow look to it and the over all form of miku has a battle yet serine look to her like shes ready to battle yet is calming
The Artist thought this was FAIR
19 out of 19 deviants thought this was fair.
I love the idea if Hatsune Miku being in ALO and I really think you managed to capture the style very well. The "negi" swords are a nice touch and the ears do give the impression that this is ALO and not SAO. I've yet to see anyone else do this, but I I doesn't feel as though this was too complicated to think up.

As for your technique, the pose is fine and the proportions look right for the most part (The hands look a tad bit too small). Also, the knee on the right leg seems a bit sharp in its definition. The skirt also should be a be a bit more loose to relate with her aerial location, as its solid look makes it feel like an odd looking pair of shorts. With regards to Miku's design, her hair appears a bit thin compared to the way she's usually drawn, however this isn't much a problem. The wings on her back are a bit hard to notice and may blend in a bit too well with the background.

Overall the piece is good and really capture the idea of Miku being in ALO. I liked it and save for a few nit pics its left its mark on this fortunate observer from the Deviant Art Community.
The Artist thought this was FAIR
25 out of 26 deviants thought this was fair.