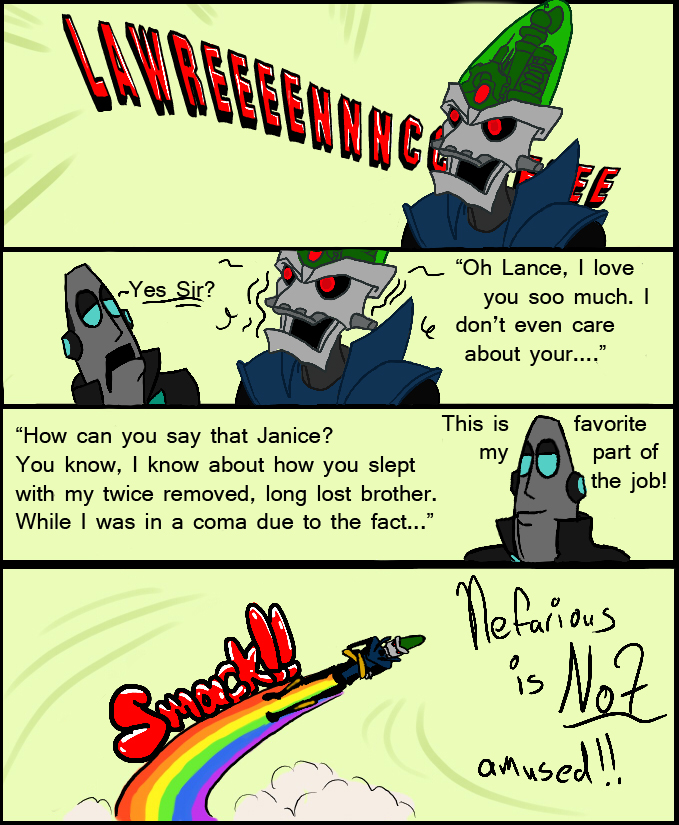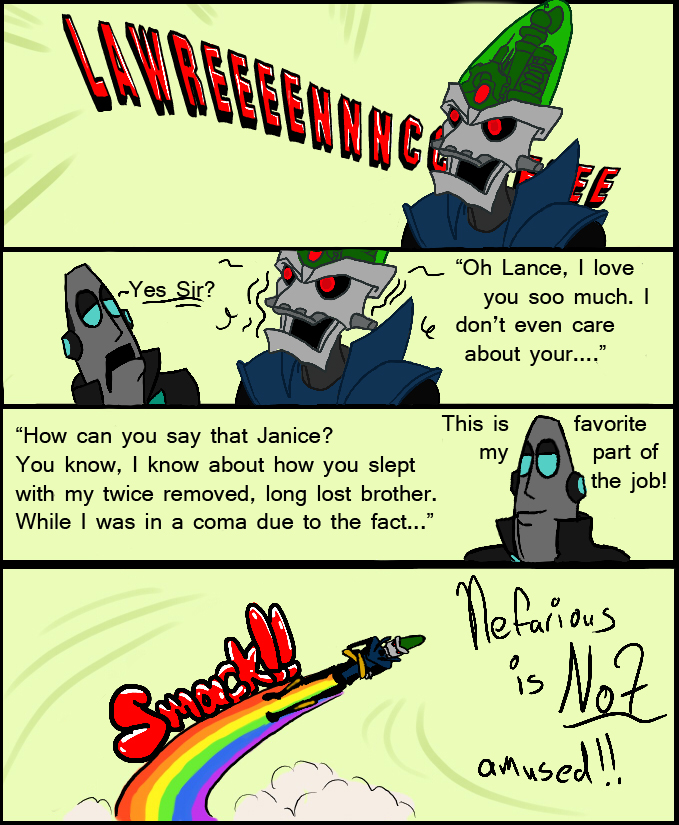 Watch
I literally saved the file as Lawreeennnnccccceeeeee.
Shoot me. XD
My friend, ~
Jaffar8
talked me into making one of these... and me and ~
saffronpanther
talked about the people I would use.. Well......... I got on a Ratchet and Clank rush when I was playing A Crack In Time today.. LETS JUST SAY... I HAVE ALWAYS LOVED THESE TWO. They are funny and their chemistry is SO well. You know Lawrence just LOVES his job, don'tcha?
4 AM DOODLE. Please, sorry if I mis-spelled. XD
Art - Me
Meme -

Blank:
[link]
žion=&global=1&q=grab+my#/d39syzk
Lawrence and Dr. Nefarious <3 - IG.