2 years since the last contest ><
DEADLINE EXTENTED to 25th of June !!
THEME : Isekai
If you don't know, an isekai is a genre in which a character living it's life is suddenly transported into another world (either by death or summon).
The character to draw is from a : historical/romance/drama world and is transported to a : fantasy/adventure world with magic, monsters, adventurers ... the whole lot.
You must draw the character as she lives in her new world ( fantasy/adventure ) , how did she adapted, did she stay the same ? Did she jump into adventuring ? Did she stay a noble ?
Concerning her outfit :
it is possible she kept the same dress, or modified her outfit or created a new one from the layers of clothing she had on her, or just bought a new "fitting" outfit by selling her very expensive ballgown

Character to draw :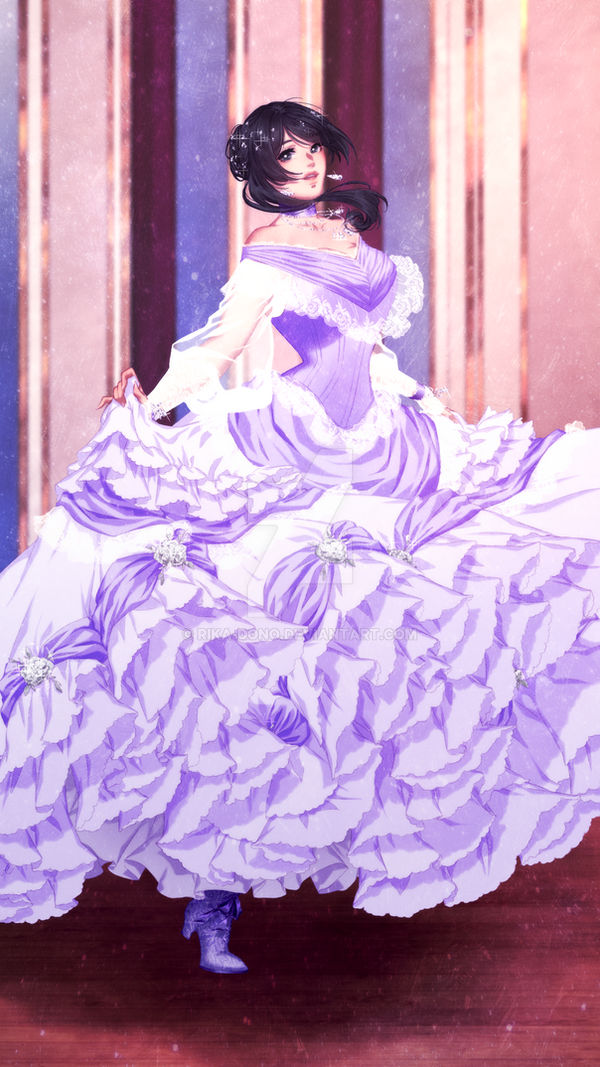 The details and reference in decent resolution :
www.artstation.com/artwork/xza…
This Lady is named Marianne Lefebvre ( the "b" is mute )
BACKGROUNG STORY :
"Hello dear strangers, my name is Marianne Lefebvre, I was kindly invited to narrates you a bit of my somewhat tragic past. Although I say tragic but it is more a tale of betrayal, however fear not as I will try to be as concise as can be.
First some basic informations on my person to help you understand the context. I was a Duchess, given proper education beffiting a lady, I was brought up alongside my sister. Or should I say step-sister. Both our mothers had passed and only remained our father until my 16th birthday, I then took over his duty until I was to get married to the crown prince of our kingdom. Not something I was particularly looking forward to as I only wished to be as unnoticed as possible, and for a good reason, I am what they used to call "a witch".
I'll stop you there, not the kind of witches they believed to be actually. Their image of a witch was either a curse trowing ugly woman or a stunning femme fatale who lures in men to sacrifice for some obscure objective.
The nature of my magic is unharmful only able to bring wonders with illusions or more practical everyday chores. Trust me it is so indredibly practical when one has to put on so many layers of complicated clothing everyday. Of course I could ask some maids to help me but I liked some bits of privacy at times. Oh, and not to mention, it helps keeping the water of your bath warm !
But I digress, I was now 17 years old and attended a victory ball at the royal palace when it all went down. I did not catches all the details of the events, I must sadly admit I was quite stunned at the turn of event and the backstabbing. As it turned out, my fiancé the crown prince and my step-sister were plotting to get rid of me. The crown prince hoped to marry my oh so wonderful step-sister and said sister appeared wanting to get her hands on my fortune, do not be lured, she had absolutely no intention of marrying that idiot of crown wearring bastard. I can assure you of that, but back to the subject, in the middle of the ball she went unto a very boring monologue to conclude with : "Marianne is a witch". I was not very worried, after all I had many connections and respects even if loyalty is not a word with which I would describe a noble but then ... that, absolutely ... *cough* I meant, the crown prince backed her up with fabricated proofs, some obscure documents and testimonies, I was, well, doomed.
I was arrested until trial but managed to escape the guards while they escorted me to the dungeons. For indeed, they had not anticipated for one thing : me being an actual witch. *chuckle*
How regretful I could not witness all those hypopcrites faces when they learned I had escaped.
I'm not really sure how I ended there in this world, all I remember is following a warm and reassuring light into the Palace park and then, here I was."
I left the rests of her trait open. You can choose her likes and dislikes.
RULES :
- No bases, not even mines

- Everyone can join
- Digital or tradionnal
- Colored, grayscale, sketches, flat coloring ect ... ask if unsure
- No wips, finished drawings only
- Background is optionnal
- At lest 1 element of decor, ex :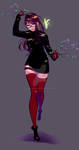 likes the branches.
- No mature content
- You can sumbit as many entries as you want
- You DON'T need to follow or watch me to participate.
Comment below with a link to your entry when done, if I didn't say " thank you for entering " within 24hours I probably didn't see your entry.
DON'T RELY ON MENTIONS !!!
If you didn't gave me the link to your entry in the comments, I won't accept it !
DEADLINE : 5th JUNE
I'll wait for the 5th to be over in all timezones before closing
Feel free to ask if you have any questions.
I'll be judging with a friend of mine.
- - - - - - - - - - - - - - - - - - - - - - - - - - - - - - - - - - - - - - - - - - - - - - - - - - - - - - - - - - - - - - - - - - - - - - - - - - - - - - - - -
THE PRIZES
1st PLACE
- 1 illustrated fullbody :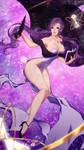 with simple background
- 1 illustrated halfbody with simple background
- 1 portrait :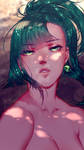 in this type ( same background, same lights ect ... )
- 3 Fashion Designs in this style :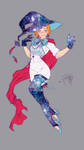 ( for existing character )
2nd PLACE
Unlocked at 10participants
- 1 illustrated halfbody no background
- 1 portrait
- 2 Fashion Designs
3rd PLACE
unlocked at 20 participants
- 1 portrait
- 1 Fashion Design
Special Public award
will be choosen among non winning entries by public vote.
- 1 illustrated portrait
Feel free to donate prizes if you want to

All entries will be favorited here :
www.deviantart.com/rika-dono/f…
Good luck everyone 0w0