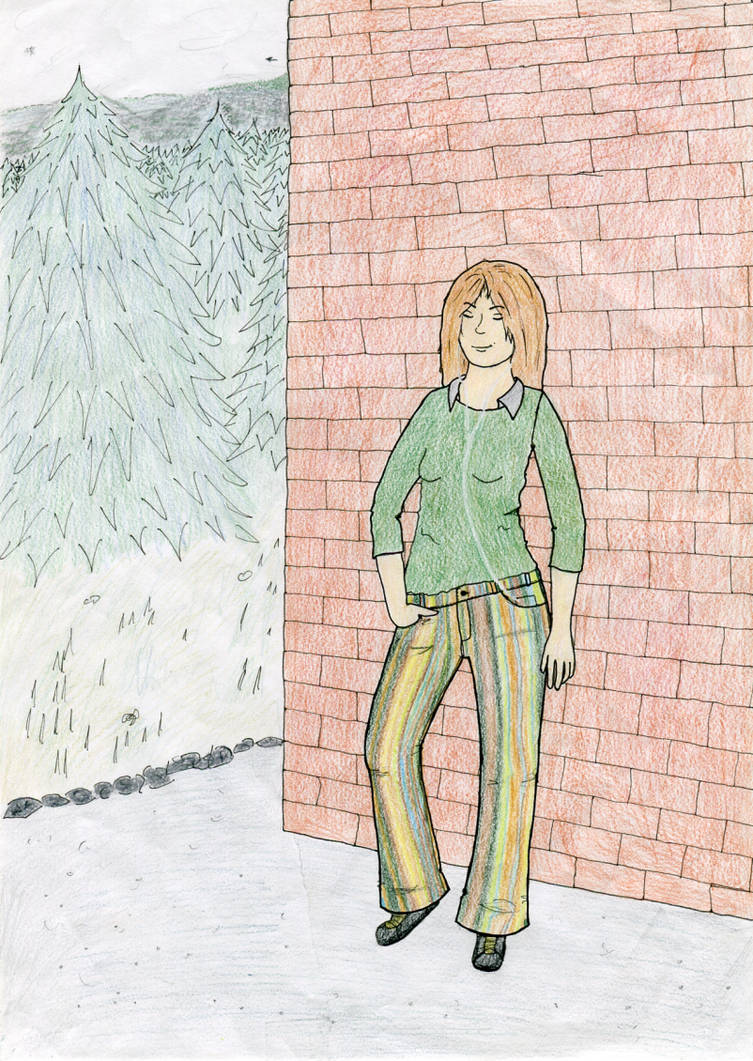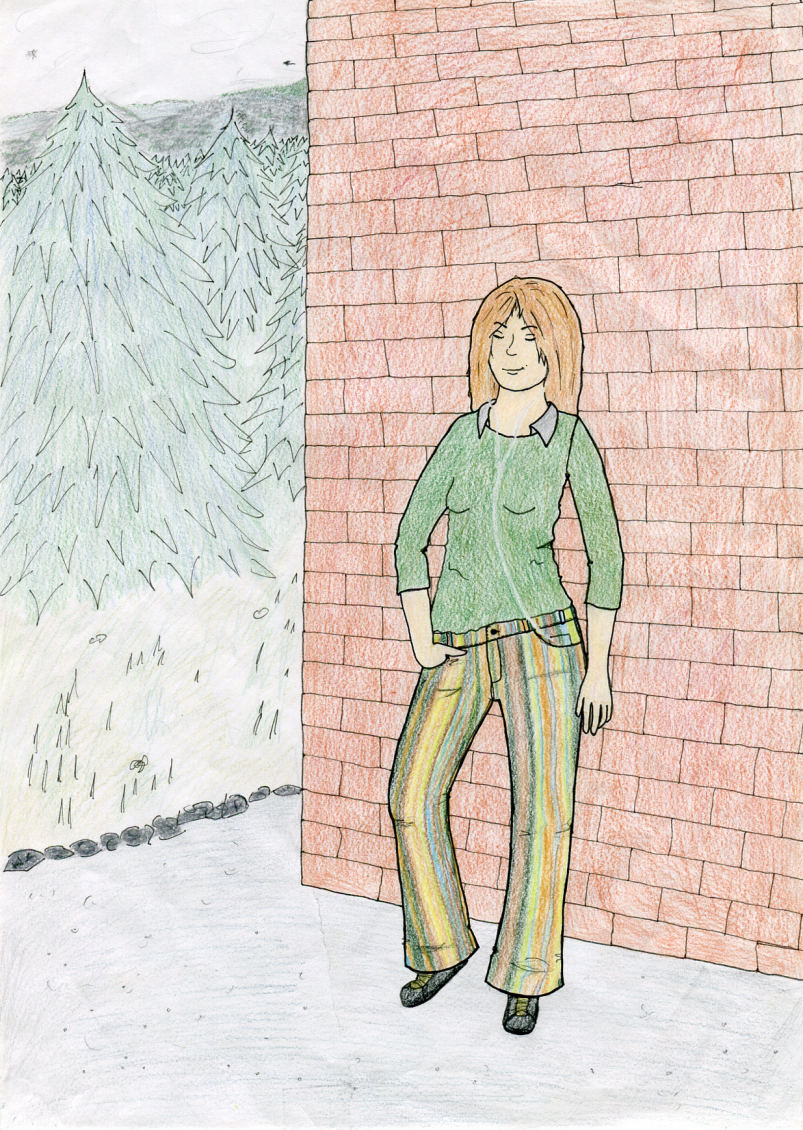 Watch
The colored version of this:
[link]
This is one of the few of my fullsized pictures that I actually like. Okay, the brickwork is wonky, but I got the colors nice, I like her posture, though for lack of shadows it's not apparent that she is in fact supposed to be leaning against the wall. Also, the little dragons in the sky.
...
Okay, they could be any old smudges, but I decided they were dragons when I drew them, so they are. On purpose, yes.