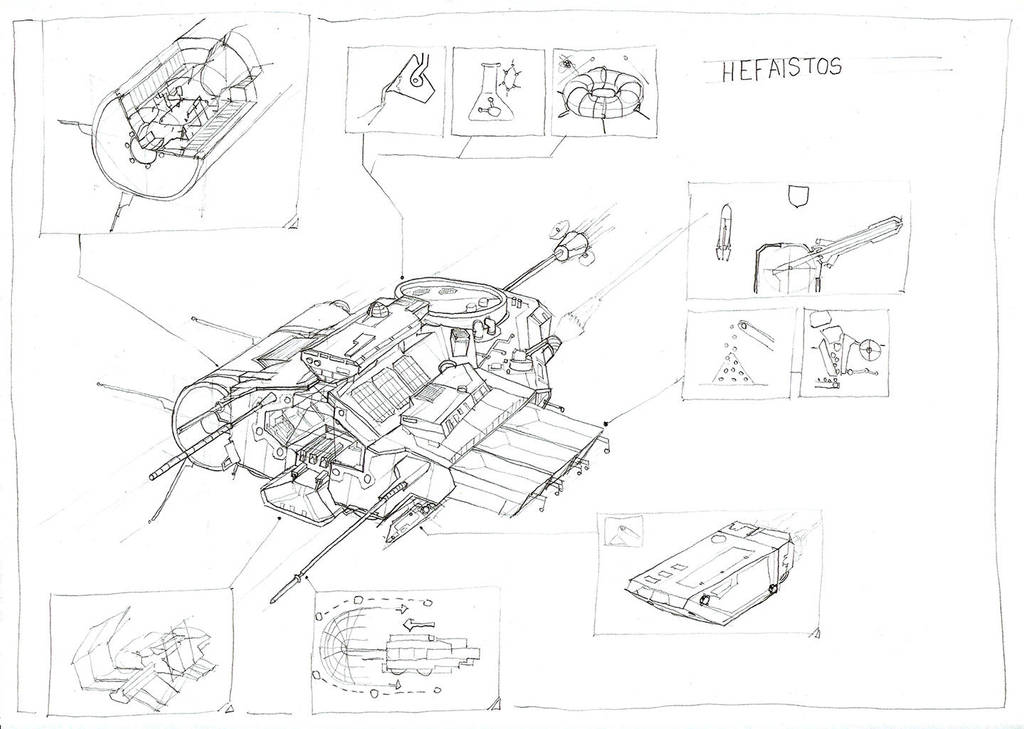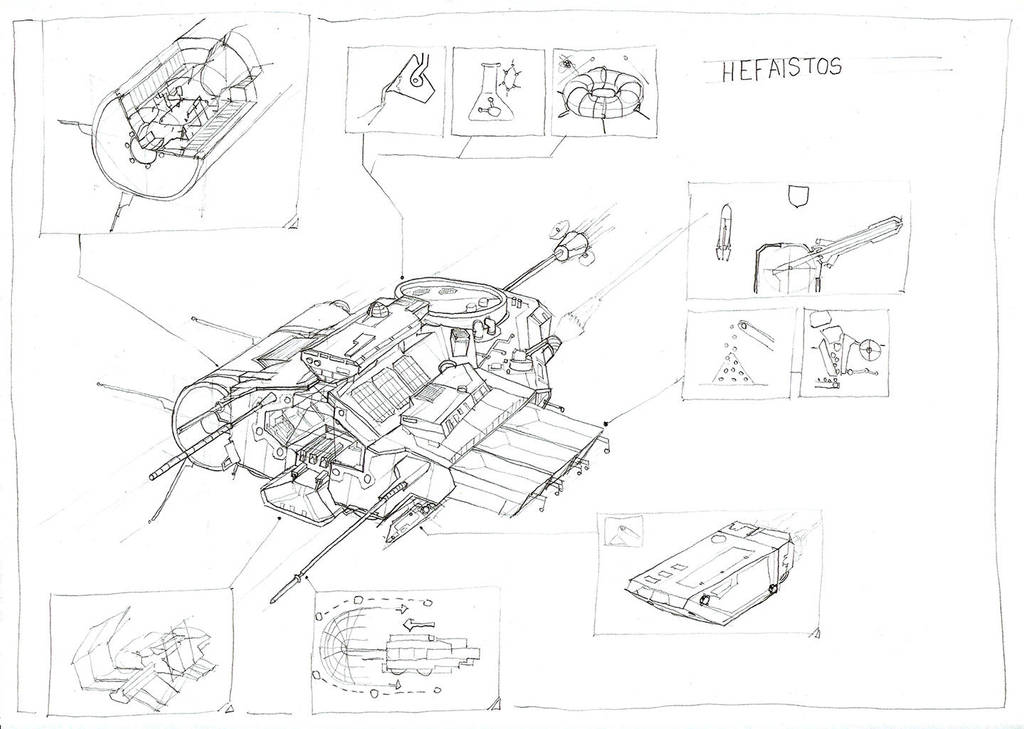 Engineering space station. Cylinder is generaly a giant 3D printer. I let this sketch in "rough" shape.

You sure draw some pretty cool stuff. I think you would succeed as a game designer or something of the sort.
Reply

Thanx. I would love to

... But i won't have enough time to do that, because of my engeneering degree in civil engeneering and after that work ... So if I will ever do something like this, it's hidden in far future ... I don't only draw you know - I'm building my own world mechanics a world design, that could describe fantasy and sci-fi mechanics of all kind (in general advanced tech is just like magic). And that is, I think, bigger part of my creativity. I'm writing it down, and secretly hoping, that someday I will be able to use it ...
Reply