The Gallery Structure
What kind of works do we accept?
In short, the deviations we accept have to be positive. Positivity is very subjective, so some admins say yes to pieces that others do not. Note that we also take the artist's description into account.
The following is an explanation of what you can find in each gallery folder and some example works to help you with deciding which folder is best for your work.
Connections


This folder is for positive deviations that show a connection between
two living beings
. These could be connections between people, people and animals, depictions of friendship, hugs, kisses, and so on.
Allows:
real-life
1
& fictional
2
deviations
Emotional
Emotional pieces are those that evoke emotion in the reader or onlooker. Emotions can be happy, sad, and anything in between. Note that sad does not mean negative. We don't want negative emotions such as anger or hatred in our group. This folder is also for those funny pieces that will make people laugh. Cute little cartoon drawings that make people smile, a funny fanfic, a cat flying through the air after a toy, etc.
Allows:
real-life
1
& fictional
2
deviations
Positive Actions
Pieces that inspire people (to do something or to believe something), support or encourage a specific cause, or show/generate interest in positive actions go here. These could be volunteering, making deviantART a better place, or a journal entry about a new positive project going on. Some pieces may just be about support and encouragement of people or other things that are important to you.
Allows:
real-life
1
deviations & journals
Moments
Fun positive memories of you and your family, from parents to pets, kids to cousins, as well as happy moments in your life go here. This could be winning a fair ribbon, overcoming an illness, getting a new pet, etc. Note that deviations sumbitted to this folder have to be about something positive that
happened in your life
, and not just illustrations or photographs depiciting something positive.
Allows:
real-life
1
deviations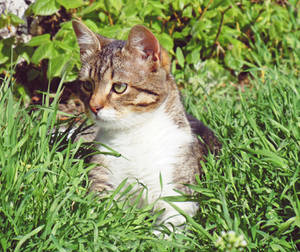 ARKworks


ARKworks are deviations that are for someone else or for a cause or event. They must be positive. If we can't determine that the work is FOR another person or event as a gift or form of help/positive action from the work itself or the description, it will be declined from the ARKwork folder.
Allows:
real-life
1
& fictional
2
deviations
remARKs


remARKs are another type of ARKwork. remARKs literally "remark" in a positive way (or give encouragement to) on a particular user, group, or group of users. These can be journal features, screenshots of comments, etc. Even group features, journals and comments fall under this category. Besides being positive and about someone other than yourself, they must follow the same guidelines for regular ARKworks.
Allows:
journals
1pertaining real life
2i.e. paintings/drawings etc. of characters
What we don't accept...

While we love great works that are pleasant or well done, we will not be accepting pieces that do not have a clear positive overtone. No photographs of flowers or pets by themselves (some exceptions for pets apply), no photographs of models that are not clearly displaying a positive theme or message, no well-written literary works that do not have a clearly positive message, etc. Basically, what this means is that if the work is not clearly positive and fitting into our gallery structure, it will be declined. This includes works that show self-harm or violence, even if it is fake.
Always Accepting
As always, we accept all art forms from craft and sculpure, to digital, to traditional, and more. Every medium of art is capable of transmitting a positive message!
How this affects you...
Please think carefully about where you submit your work and what works you submit. If it doesn't appear to fit the chosen folder, you will receive a notice that you have placed your work in the wrong folder at which time you can withdraw and change folders or explain why you believe your work fits into the chosen folder. And if you have a positive piece that doesn't fit into any of the folders at all, please send a NOTE to the group so that we can see the piece and ponder the possibility of a new gallery folder.
Please feel free to ask any questions, link to deviations you are not sure about, or to suggest further improvements!

Riemea