Hello all of yah lovely people, first off I want to thank everyone that has been giving me watch's, Fav's and Llamas! it means a lot to me!
Now, I wanted to give you guys a heads up on something I've been thinking about doing. After a lot of thinking, and help from
uBrosis
and
dustysculptures
I was thinking I would start doing sculpture commissions.
I'm still working on the rules and I've still got a couple sculptures to finish before I commit myself to doing this. I want to make sure I start fresh... As fresh as possible anyways. XD
Anyways, I'll be doing an official announcement soon, with the rules and stuff.
That's all I wanted to say about that right now.
Now, I wanna mention that I went to Harmony Con this year, which is their first! it was fun! Me and My Brother didn't get to be there the WHOLE time, just half of Saturday and full on Sunday, at least up to closing ceremonies.
bought some awesome art from
Sophillia
SouthParkTaoist
Earth-Pony
Celebi-Yoshi
SanadaOokmai
Xel's Knits N' Stuff
HelicityPoni
My Little Ties and
Art-N-Prints
It was awesome seeing these people in person, although I didn't say much to them, because I was quite overwhelmed with everything in the vendor hall. XD
All in all, I had a blast, and I HOPE they have another Convention next year!
That's pretty much it for now, but one last thing.
uBrosis
is doing a Hearts And Hooves giveaway so I'd suggest jumping on it right NOW because it's just about to end!

Hearts and Hooves giveaway V!My goodness! it's time for....
HEARTS AND HOOVES GIVEAWAY!!!
Episode V: The Heart Strikes Back
"The what?"
For those of you who a new to this or just have missed it the previous four years this is my Pony themed valentines day giveaway!
"Nice! So what can we win?"
You win a sculpture your MLP OC couple, Favorite ship (not ship ship but shipping ship but I guess the ship could be on a ship...) or just a scuplture with two pony friends doing... friend stuff... maybe I actually get to do a shippy sculpture this year


Shipped anywhere that has a working postal system.
AND NO NSFW!... it would look horrible


You also don't need to pay for the shipping this year


The winner of the first one got this: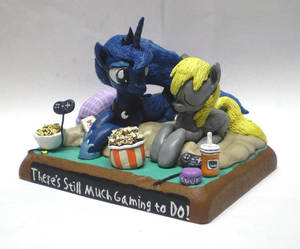 ,the second year winner got this: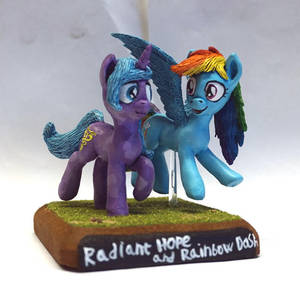 and the third year winner got this: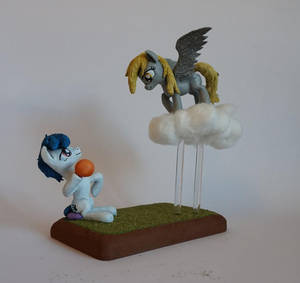 and last yea
That's all for now, see ya'll later!