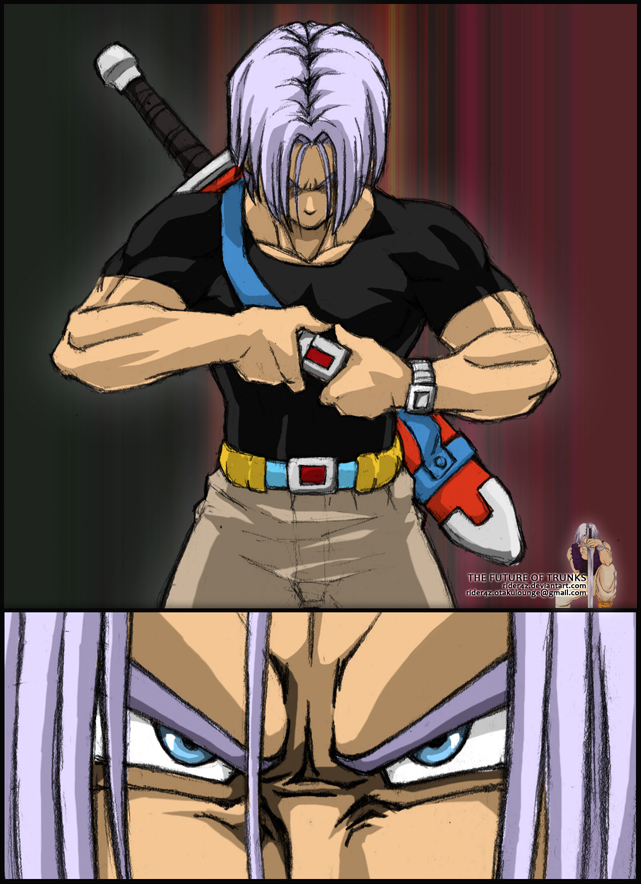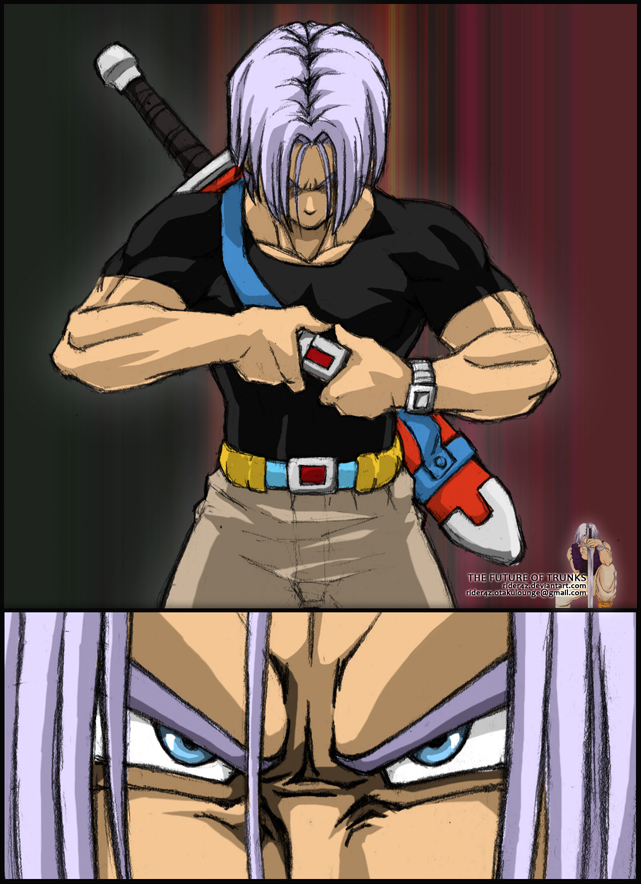 Volume I Chapter V
"Mom, you should get everyone back to Capsule Corp. We're probably gonna be busy..." Bulma looked at her son sadly, then turned her attention to all the destruction and panic.
Trunks stood to his feet rejuvenated. He picked up Mei and gave her to Bulma. "Here, take her with you, please."
"Trunks, where are you going?" Bulma asked concerned.
Trunks removed his vest and reached into his pocket pulling out a capsule. "I have a score to settle." He clicked the capsule and threw it up in the air, "bomb"ing into his faithful orange sheath and blade. He caught and strapped his sword over his shoulder. "I'll be home as soon as I can to help." Trunks ran a few steps and rocketed into the air.
"Trunks, you be careful!" his mother ordered.